E-Sports has become a viable career path for the gifted gamer. The competition is fierce, but at the pinnacle is a pot of gold. The following rankings are based on the cumulative winnings from tournament prize pools, which is the only publicly available information about E-Sports earnings. Obviously this skews towards certain game titles- The 5 Gods and Daigo won't show up here, the fighting game community doesn't pack enough financial punch to land on this list. Jaedong and Flash's domination of Brood War was too long ago, before the recent surge of investment that fattened E-sports purses. FalleN, GeT_RiGhT, and Olofmeister are enough for CS:GO's best players to crack this top 20. Not even the Unkillable Demon King, Faker himself, with his three League of Legends World Championships in four finals appearances, Impact's rumored $1 million per year salary with Team Liquid, or Immaqtpie's over $2 million a year in streaming revenue make the cut on this list.
This top 20 list of E-Sports earners is a Dota 2 list (and pulled from esportsearnings.com). Dota 2 is the top paying tournament game, so we'll focus on it. The competitive structure of Dota 2 around tournaments with published prize pools makes it possible to track earnings similar to the international tennis circuit, and league based games like Overwatch or League of Legends don't release player salaries like an NBA or MLB team. Through this list we can take a great look at the 20 highest earning Esports stars of all time in Dota 2, and know that our findings are accurate. While there are rumors of streamers making over a million dollars a year in other e-sports, those are unverified, unlike tournament winnings. And it just so happens that Dota 2's tournaments have some ostentatiously big prize pools.
Think you might have what it takes to reach it to the top of your e-sport? Check out our comprehensive guide to e-sport scholarships.
1) KuroKy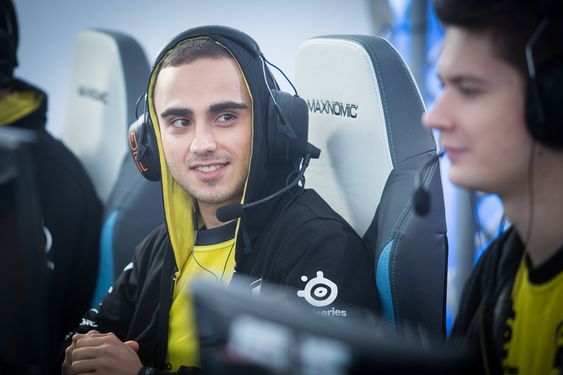 Name: Kuro Takhasomi
Career Prize Winnings $3,525,000
Current Org: Team Liquid
Game: Dota 2
Twitter
It's no surprise that the top earner here is one of only three players to have competed in every edition of "The International," Valve's end of year championship for Dota 2. KuroKy has been with Team Liquid since 2015, having previously played for the orgs Team Secret, and Natus Vincere (NaVi).
The veteran Support has attributed his passion and early pursuit of gaming to his leg impairments, which prevented him from playing traditional sports as a child. His competitive experience and leadership ability, having been a pro since 2011, helped him carry Team Liquid's talented but relatively young and inexperienced roster to victory at The International 2017 and sharing the $10.8 million 1st place prize out of a record total $24.7 million pool.
2) Miracle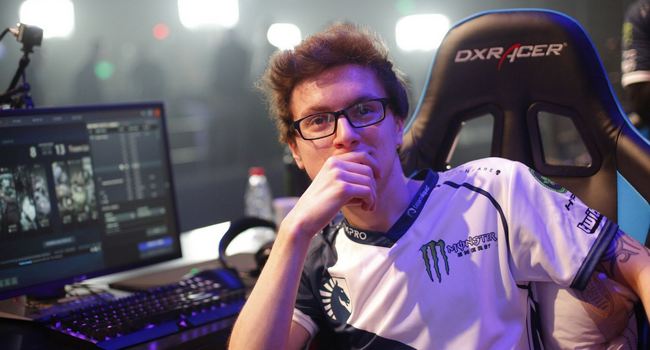 Name: Amer Barqawi
Career Prize Winnings $3,104,000
Current Org: Team Liquid
Game: Dota 2
The Jordanian-Polish Mid Carry has played for Liquid since 2016, previously a member of the (monkey)Business/OG teams in 2015-2016 has had an explosive career. The 20 year old, under KuroKy's mentorship, was a starter on the winning team of The International 2017's record prize pool.
In his short two year career he has won 7 Premier tournaments as well as 3 Majors. It bodes well that he can grow with this precocious Liquid squad and continue to rack up lucrative victories.
3) Universe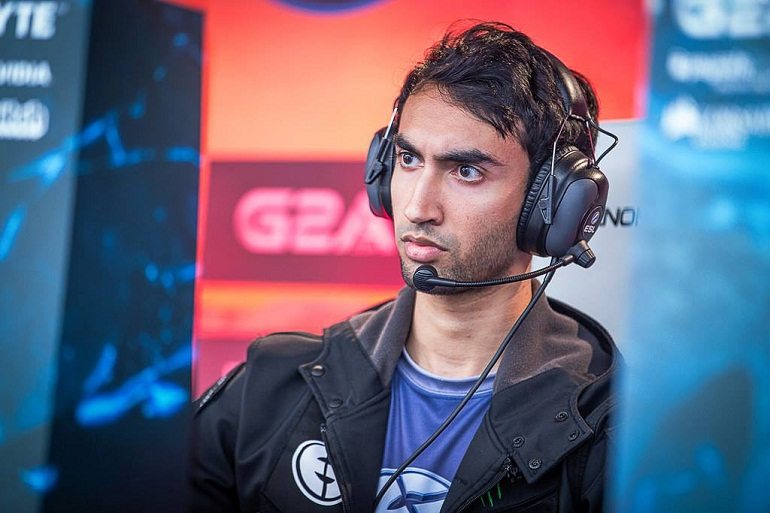 Name: Saahil Arora
Career Prize Winnings $2,937,000
Current Org: Fnatic
Game: Dota 2
The seasoned offlaner has competed in Valve's The International except for the inaugural competition in 2011. His longevity in the scene has proven to be a wise commercial decision as well as a fulfilling career. Now with Fnatic, he has played for many top E-sports organizations, including three different stints with Evil Geniuses, Team Secret, Quantic Gaming, Team Dignitas, and been teammates with fellow top earning pros ppd and Fear.
His lengthy career puts him in rarified air, being tied with three other players (Misery, Puppey, and DDC) for most appearances at Valve events, having only missed one. Additionally, Universe is one of 8 players to have competed in 1000+ Dota 2 games with a single franchise, across his three stints with Evil Geniuses.
4) MinD_ContRol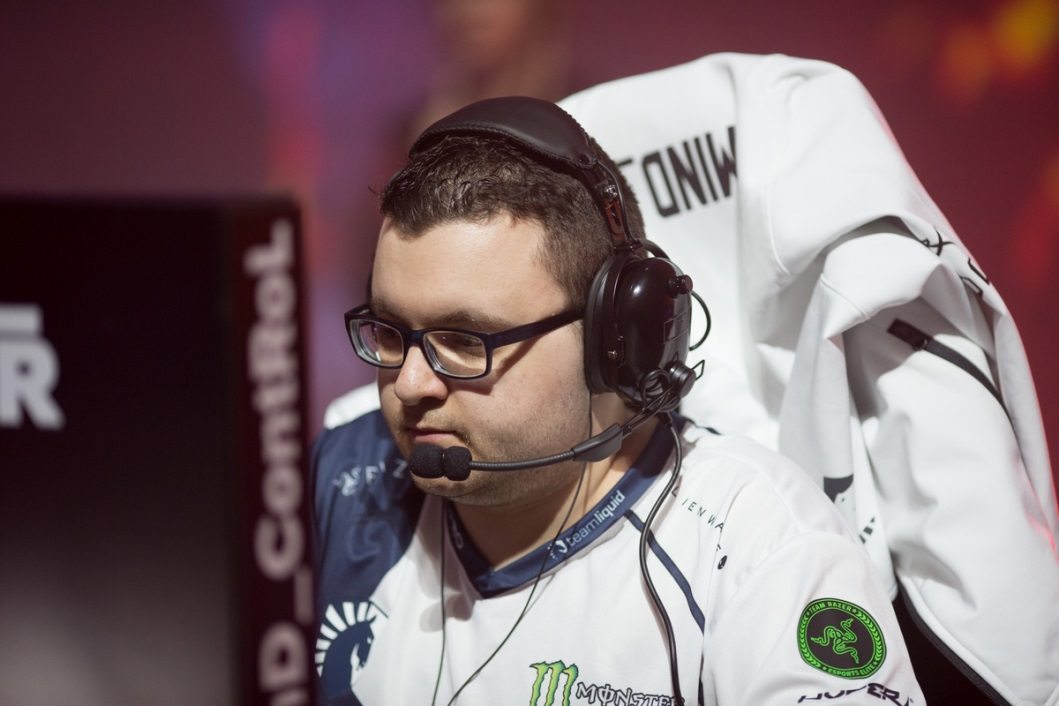 Name: Ivan Ivanov
Career Prize Winnings $2,865,000
Current Org: Team Liquid
Game: Dota 2
The Bulgarian lad started his professional Dota 2 career in February 2014, building a series of teams and dealing with significant roster turnover, playing for five teams between 2014 and 2015. Eventually ending up on Team Liquid in October 2015, the offlaner partnered with KuroKy and Miracle and developed into a powerhouse roster that won The Invitational 2017.
5) Matumbaman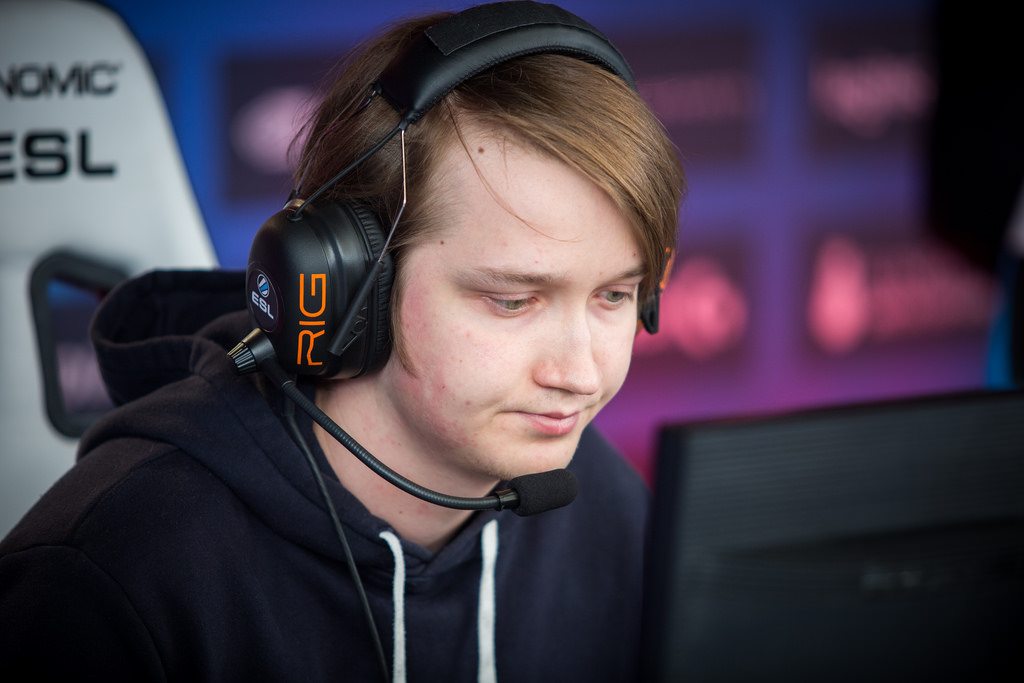 Name: Lasse Uspalainen
Career Prize Winnings $2,667,000
Current Org: Team Liquid
Game: Dota 2
Twitter
This Finnish carry/solo mid began his pro career in 2014 playing for several young and beginning teams, and had the good fortune to be noticed and recruited by KuroKy in 2015. His skill was evident as he dominated his matchups and learned how to play a more intelligent macro game alongside the most veteran mind in the scene. A mediocre 2016 season was redeemed by Team Liquid's dominant finish to 2017 with their victory at The Invitational 2017.
6) Sumail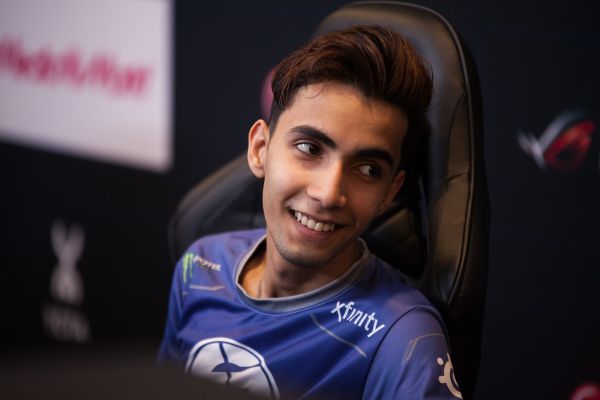 Name: Sumail Hassan
Career Prize Winnings $2,667,000
Current Org: Evil Geniuses
Game: Dota 2
The highest ranked Pakistani player on this list plays mid lane for Evil Geniuses. He played with Universe at several points during Universe's time with the org, and has been one of the most consistently successful players on the scene, having won $1.3 million at The International 2015, at the tender age of 16.
Pursuing a career in E-sports took significant effort in his younger years, as his family did not own a computer. He had to ride on his cousin's motorbike to an internet cafe to play the game, and wasn't able to flourish as a player until his father moved his family to the United States in 2012.
7) ppd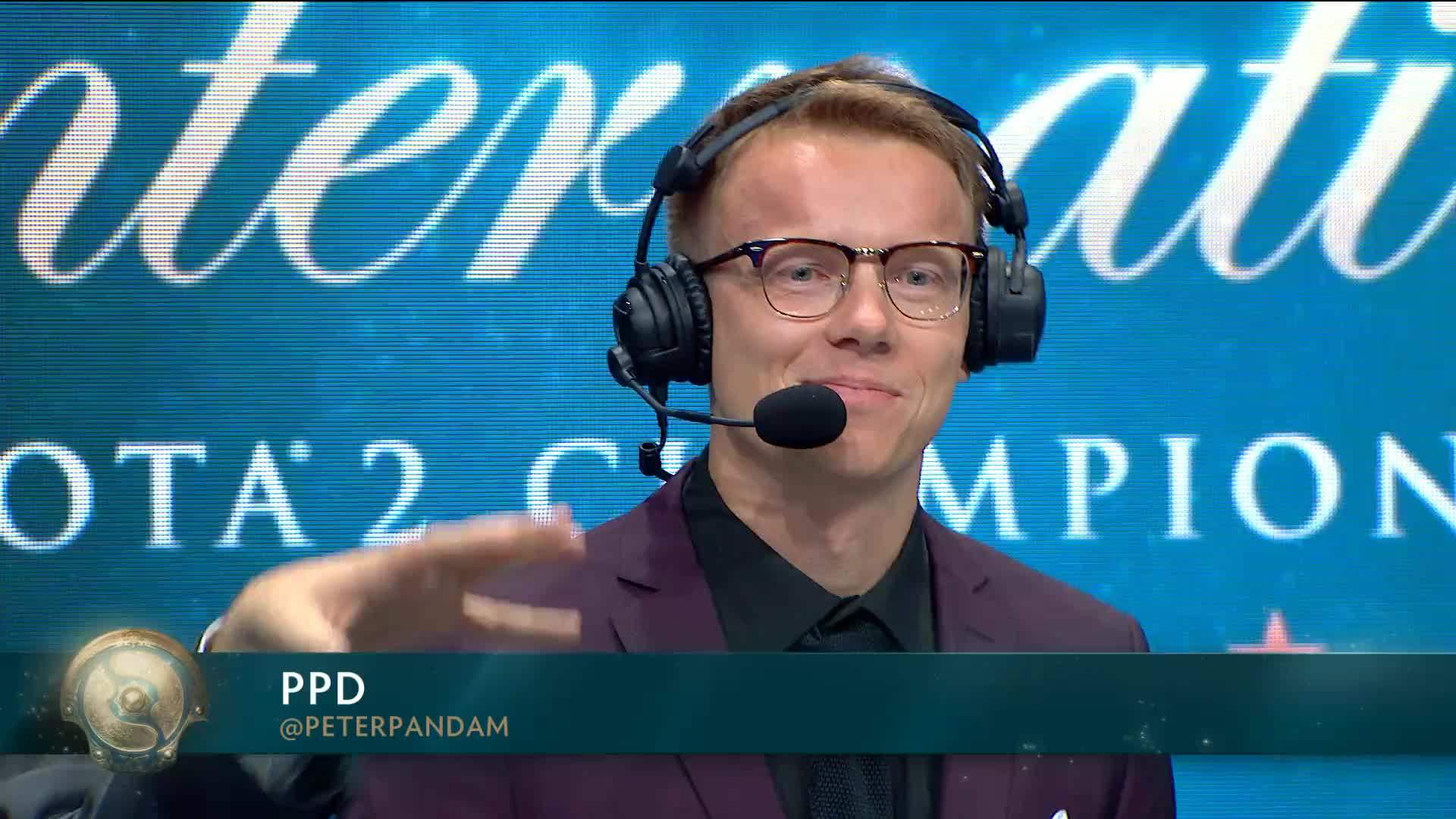 Name: Peter Dager
Career Prize Winnings $2,645,000
Current Org: Evil Geniuses
Game: Dota 2
Team: Optic Gaming
Currently the stalwart support and captain of Optic Gaming, the American 26 year old was previously the CEO of Evil Geniuses while still maintaining a starting spot on their Dota 2 roster. He has been praised as one of the most influential strategists and outspoken minds in the scene.
He is also known for having been extremely frugal, driving a dented '99 Chevy Blazer and living with several friends in a small condo. His professional E-sports career started in the game Heroes of Newerth in 2012, but switched to Dota 2 in 2013.
8) GH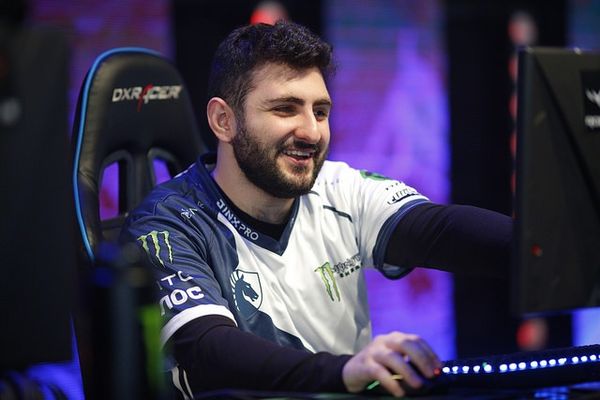 Name: Maroun Merhej
Career Prize Winnings $2,484,000
Current Org: Team Liquid
Game: Dota 2
The most recent addition to Team Liquid's The Invitational 2017 winning roster is notorious for having reached over 9k MMR on the European server, becoming one of the highest ranked solo-queue players of all time.
He joined TL in January 2017 and the Lebanese support's skill and game knowledge instantly improved the roster's win rate, winning the three prior majors before The International 2017.
9) Fear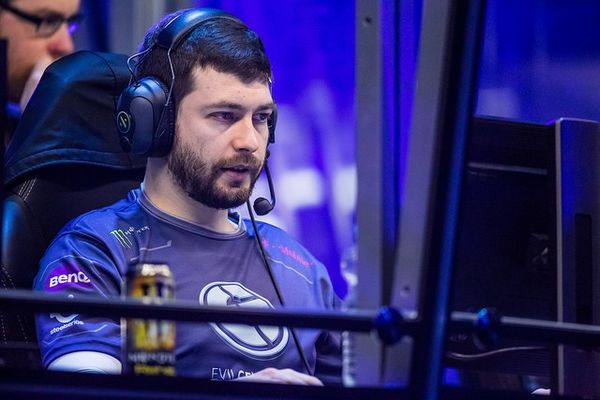 Name: Clinton Loomis
Career Prize Winnings $2,447,000
Current Org: Evil Geniuses
Game: Dota 2
The 30 year old American has played every position in his competitive career, and is considered one of the best players in the history of the game. Widely regarded as the best Western player, he is a part owner of the Evil Genius organization.
He was a member of one of the very first professional Dota teams, picked up by CompLexity Gaming in 2006, in an earlier version of the Dota game. A true legend of the scene, PPD called Fear, "hands down the best Dota Player I've ever had the privilege to play with."
10) iceice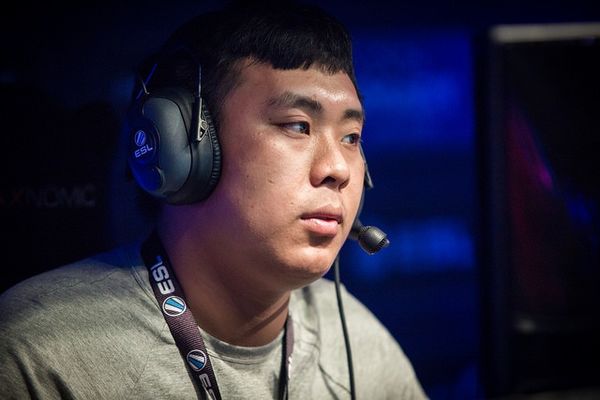 Name: Li Peng
Career Prize Winnings $1,999,000
Current Org: Big God
Game: Dota 2
Currently the support for Big God, iceice is considered the best Chinese player in Dota. The 22 year old made his competitive debut in 2015, and guided Wings Gaming to victory at The Invitational 2016, earning himself a $910,000 share of the prize pool.
11) Aui_2000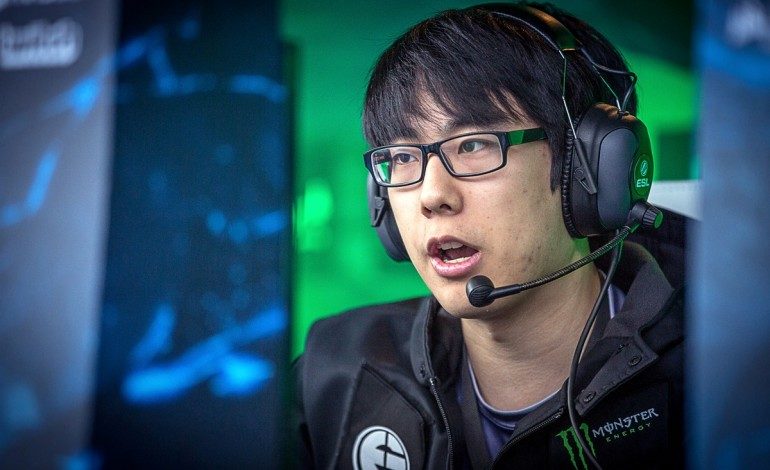 Name: Kurtis Ling
Career Prize Winnings $1,972,000
Current Org: Iceberg Esports
Game: Dota 2
The only Canadian on this list has played both support and carry, having debuted on the pro scene in 2012. In his long career he has played for Team Dignitas twice, Evil Geniuses twice, Cloud9 twice, worked as a coach for Team Secret, and played for several different orgs as well.
His most successful finish was winning The Invitational 2015, in which his share of the prize money was $1,200,000. He started taking video games seriously while a student at University of British Columbia, playing for the Starcraft club. He maintained two jobs while at school, as a janitor and stocker at a supermarket, studying sociology, and competing successfully with his E-sports university club.
12) y`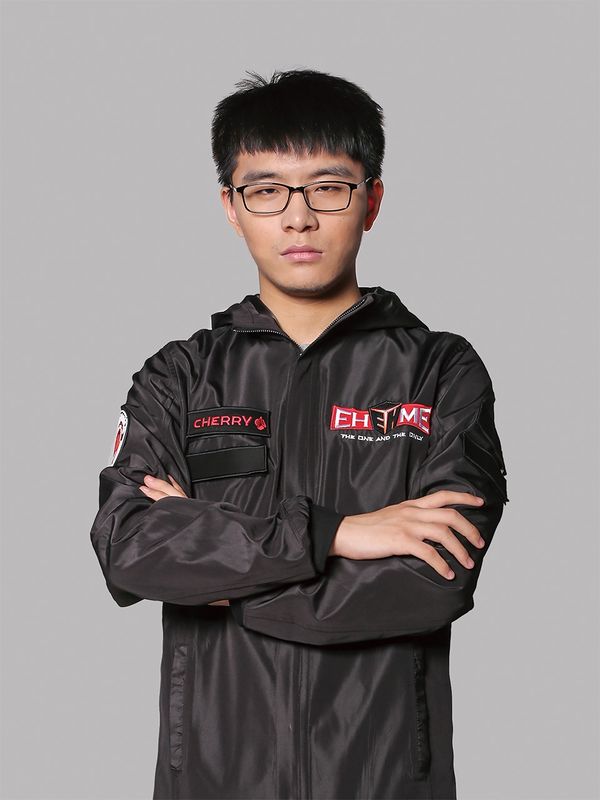 Name: Zhang Yiping
Career Prize Winnings $1,963,000
Current Org: EHOME
Game: Dota 2
The Chinese support and captain for EHOME has been competing on the pro scene since March 2014, spending the bulk of his career with Wings Gaming alongside iceice, but having moved on to EHOME in May 2017.
13) Faith_bian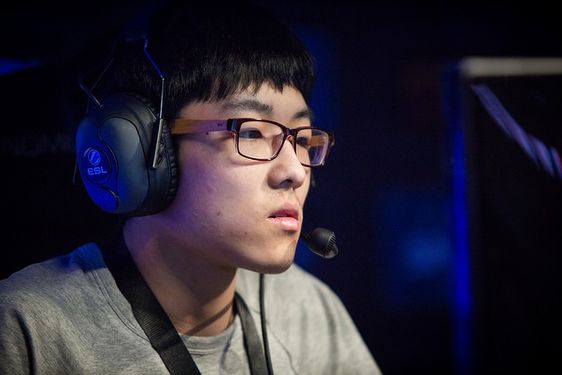 Name: Zhang Ruida
Career Prize Winnings $1,963,000
Current Org: EHOME
Game: Dota 2
Presently a member of EHOME and teammate of y`, the Chinese offlaner has been a pro since 2014, playing primarily with Wings Gaming before joining up with EHOME. As a member of Wings Gaming, Faith_bian won both The Summit 5 and The Invitational 2016.
14) Shadow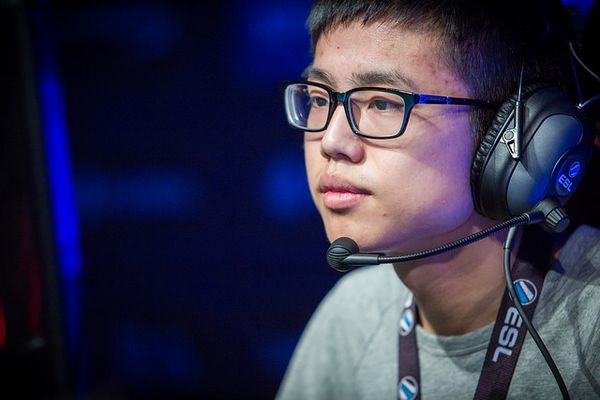 Name: Chu Zeyu
Career Prize Winnings $1,955,000
Current Org: Eclipse
Game: Dota 2
The 20 year old carry for China's Eclipse began his pro career in 2014, having played for 5 teams before ending up with Eclipse. The high point of Shadow's career occurred with Wings Gaming, winning both The Summit 5 and The International 2016.
15) bLink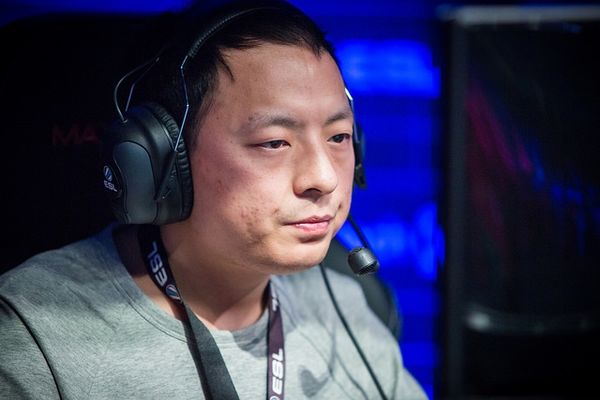 Name: Zhou Yang
Career Prize Winnings $1,955,000
Current Org: Sun Gaming
Game: Dota 2
bLink is on Sun Gaming. He's a solo middle that played for Wings Gaming during their peak, winning both The Summit 5 and The International 2016. He began his career in 2014, alongside Shadow and Faith_bian, and now competes against his former teammates.
16) xiao8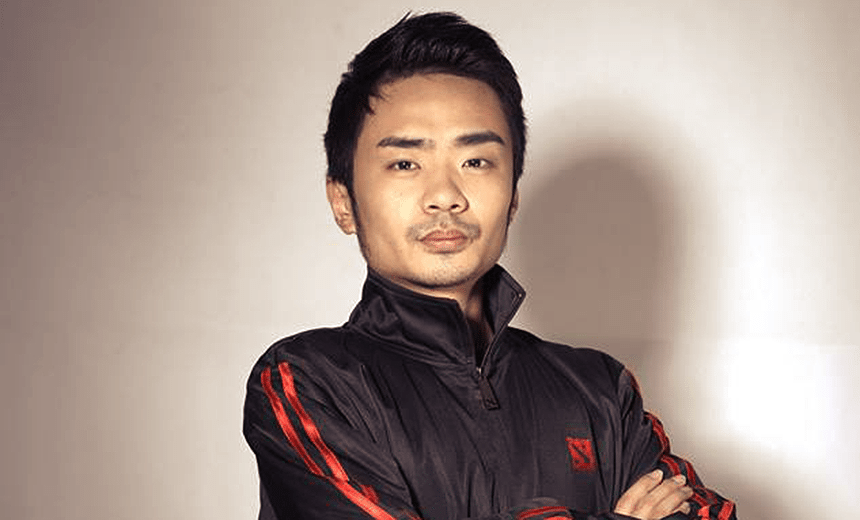 Name: Zhang Ning
Career Prize Winnings $1,825,000
Current Org: Big God
Game: Dota 2
Big God's support and captain is one of the most storied Chinese professionals on the scene, having begun his career in Dota 2 back in 2011. He has played for some of the biggest orgs in Chinese E-sports, including Invictus Gaming, LGD, Newbee (twice), and presently Big God. He placed 3rd at The International in both 2012 and 2015, and won the International 2014, making him one of the most consistent finishers in The International's history.
17) Hao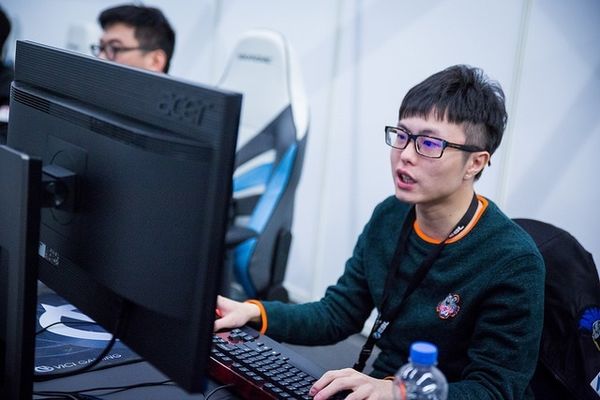 Name: Chen Zhihao
Career Prize Winnings $1,762,000
Current Org: Retired
Game: Dota 2
Nicknamed "General Hao" by the Chinese fanbase, this carry player is famous for his aggressive, high risk, high reward playstyle. An E-sports pioneer, he was one of the first Warcraft 3 pros to switch over to Dota 2 back in 2011. The veteran has played for some of China's biggest franchises, including TyLoo, Tongfu, Invictus Gaming, Newbee, and Vici Gaming.
18) Faith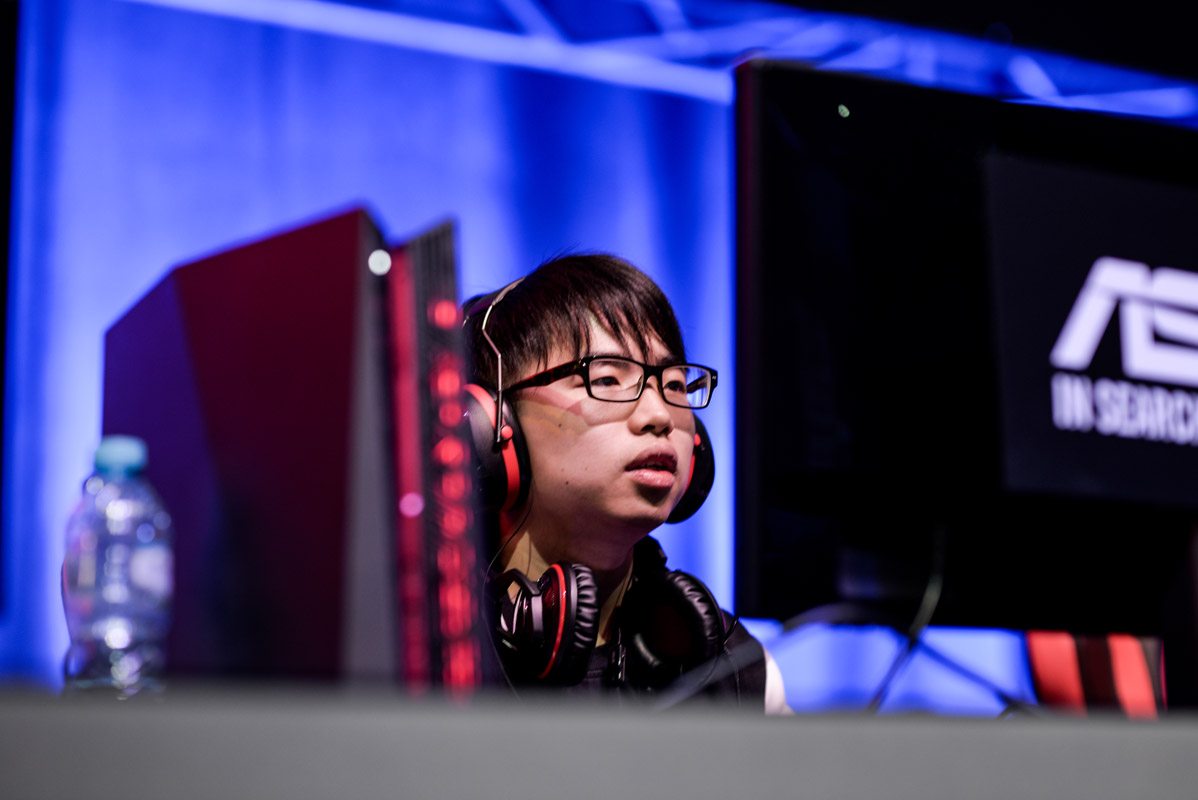 Name: Zeng Hongda
Career Prize Winnings $1,651,000
Current Org: Newbee
Game: Dota 2
A member of TyLoo's squad at the first The Invitational along with Hao, Faith also competed at the second year of the Invitational, this time with Invictus Gaming. Despite losing to Na'Vi, iG made it to the Grand Finals to face Na'Vi for the 3rd time that tournament, vanquishing them with a 3-1 score in the finals.
The support player also played for LGD, bouncing back and forth between iG and LGD before finally ending up at Newbee. Most recently Newbee dropped a close 2:3 lose to Team Liquid at ESL One Genting 2018 the last weekend of January.
19) Puppey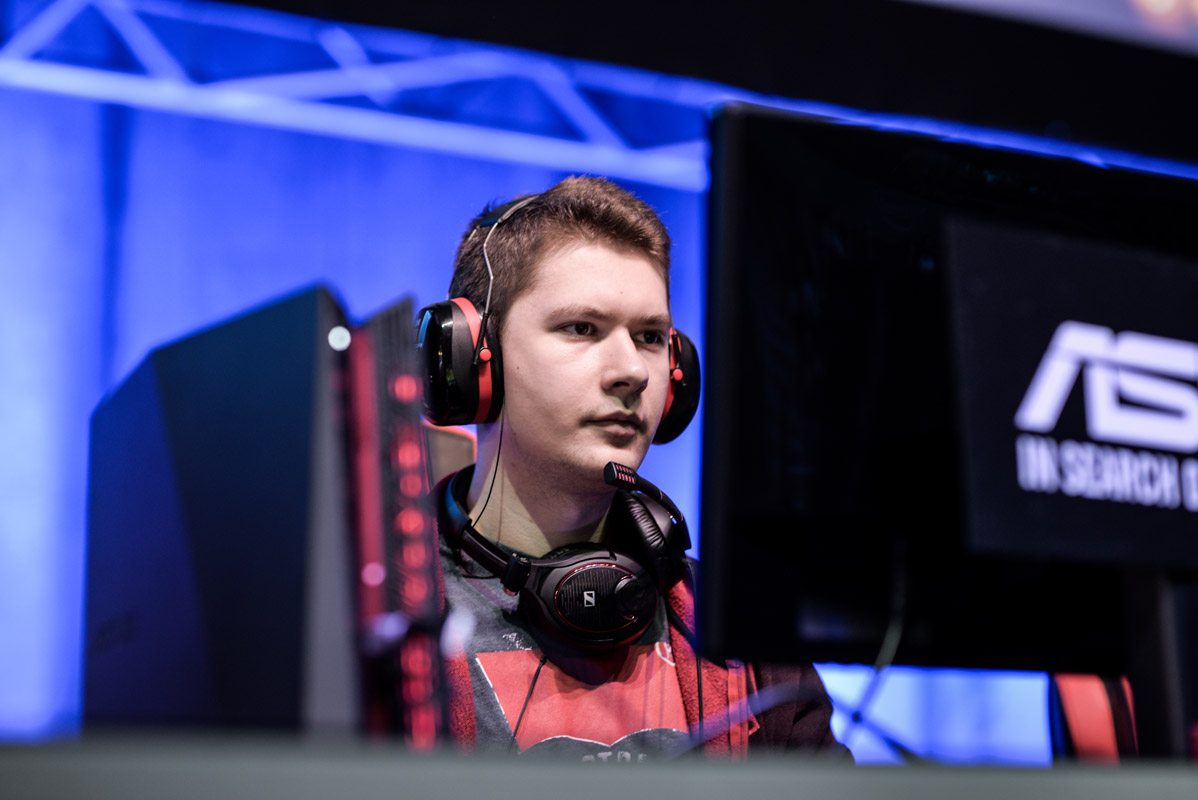 Name: Clement Ivanov
Career Prize Winnings $1,648,000
Current Org: Team Secret
Game: Dota 2
The Estonian captain of Team Secret currently plays support, but is one of most renowned players in the game, capable of performing at a top level in the jungle and effective in every role. His excellent English speaking ability and genial personality have helped him accentuate teammates and facilitate effective communication throughout his career.
An early adopter of Dota, Puppey began playing competitively in 2007, but has spent the bulk of his Dota 2 career with Team Secret, since his 2014 transfer from Natus Vincere (Na'Vi).
20) s4
Name: Gustav Magnusson
Career Prize Winnings $1,592,000
Current Org: OG
Game: Dota 2
Son of Magnus wraps up this top 20 E-sports earners list, with a career that stretches back to 2012. With brief stints on Alliance, Team Secret, and Copenhagen Wolves, Gustav has a storied history in the EU E-sports scene. His career high point was winning The International 2013, but he began his pro E-sports career playing Heroes of Newerth alongside ppd.