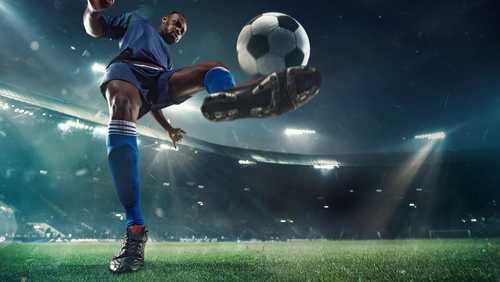 Instagram is a social media network that emphasizes the sharing of photos. While Instagram use has not caught on yet as much as, say, Twitter, most professional sports teams – at least in the United States – have an official account, as do hundreds of athletes and their wives and girlfriends (WAGs). With that in mind, here are some of the most popular teams, athletes and WAGs on Instagram, plus the official accounts of the five professional sports leagues that most represent the 250+ players initially considered.
Sports Leagues on Instagram
Over 140 teams in five sports (soccer, baseball, basketball, football, and hockey) were considered for the top teams (see section below). For convenience, the Instagram accounts of these five leagues are listed below.
Most Popular Sports Teams on Instagrams
In the top 10 teams category, British soccer teams from EPL (English Premier League) take the top three spots and #6. The NBA holds four spots, and the NFL takes the remaining two spots. Baseball (MLB) and Hockey (NHL) teams do not appear until #16 and #27, respectively.
Most Popular Male Athletes on Instagram
Some popular male athletes tend to keep a low profile in social, for example Tom Brady, who is married model Gisele Bundchen, and has had numerous flings with famous females. Of those who do use social media, here are the top 20 most popuar male athletes on Instagram. (We've taken extra effort to verify official Instagram accounts, to the best of our ability.) Soccer players took 10 of the top 20 spots, basketball players took eight spots, and one football player made this list.
Top Athletes WAGs (Wives and Girlfriends) on Instagram
The term WAG has its origins in referring to the "wives and girlfriends" of British soccer players, but has since come to apply to the female romantic partners of all athletes. Some WAGs are relative unknowns. Others, like the ones listed below, have their own illustrious careers. Candidacy was considered from over 250 WAGs — any wife or girlfriend of a professional athlete, whether or not they are still romantically involved. Here are the top 20 most popular wives and girlfriends of male athlete on Instagram. (We've taken extra effort to verify official accounts via official Twitter accounts, to the best of our ability.)