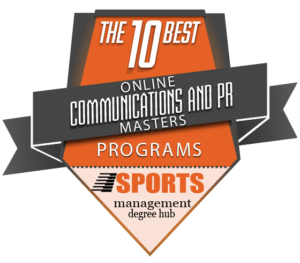 We live in the age of information. Mankind and all its enterprises changed forever with the development of the internet, which created countless rivers of free-flowing global information. And with the tides of innovation pushing information technology to greater heights, there has come the need for professionals to navigate them. Communications professionals employ the dynamic skill set required to master the nuances of language and successfully relay strategic messages. Graduate study in communications will teach students to take these skills to the next level, to become expert craftsmen of words, ideas, and messages made specifically with the purpose of cutting through the crowds of competition and grabbing the intended audience's attention. In this world of sensory overload, attention deficits, and competing messages, well-educated communication professionals are invaluable assets to any business or organization. As such the hallmark of the communications degree is its vast potential to lead students to fundamentally different industries and job types–from art history, to politics, to product sales..
Though in order to have this freedom students must establish the knowledge of the industry in which they wish to succeed. Striving to meet this requirement is what makes graduate education in communications different than its undergraduate study. To earn your Master's in Communications and Public Relations many programs will require a specialization in a singular industry or a mastery of research within a designated area of study. While undergraduate programs may offer these options to some extent, the bulk of the curriculum is dedicated to building a student's foundational communication skills such as critical thinking, analytical writing, and cultural aptitude. In the Master's programs ranked below, however, you will likely learn advanced skills unique to the context of a an industry or area of study in which you have decided to base your career. With that being said, upon graduating from such a program you will have a highly marketable education with almost universal value. And because of this flexibility to pursue countless career paths, students can expect to learn from faculty, who have traversed these different paths, sporting wildly different professional experience.
So why an online degree? The communications degree itself is innately conducive to the online learning environment. Because distance learning necessitates certain constraints on the ability to communicate, accurately conveying and comprehending information is vital to the success of both students and their instructors. And further, many of the online Master's of Communications programs below offer students the flexibility to progress through the program while holding down a job in the field. And as mentioned above, reaching the upper echelons of career opportunities requires real-world experience and specialization in a certain industry or field of study. Thus students motivated to do so can create amazing career acceleration by simultaneously earning their Master's degree, choosing an industry for specialization, while also working and gaining professional experience in that industry. Beyond these strengths, the 10 programs ranked below are undeniably advantageous in their own rights. You can find a more thorough explanation of the metric used to create this ranking below.
Methodology:
Affordability (1/3): Combined analysis of overall tuition of the program, financial aid or scholarship assistance programs, and estimated cost per credit hour for out-of-state students.
Flexibility (1/3): The number of flexibility-enhancing elements specific to the degree program including teaching philosophy concentrations, degree specialties, prior learning or life experience crediting options, accelerated or self-paced courses, personalized student advisement/guidance, and competency-based credit options.
Academic Prestige (1/3): The academic prestige of the parent institution operationally defined through the score of combined rankings and/or reviews of prominent education review entities such as US News & World Report and The Princeton Review.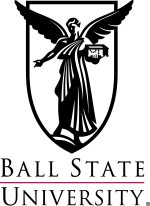 Ball State University takes the #1 spot in this ranking for a myriad of reasons, but underpinning these is the University's one-of-a-kind teaching philosophy. Much like how the field of communications is dynamic, malleable, and a proving ground for creatives and innovators, Ball State University's teaching philosophy is one of "educational entrepreneurialism." The University offers 190 undergraduate and 140 graduate programs, may of which are consistently ranked among the nation's best. The success of these programs can, at least in part, likely be attributed to the University's rockstar faculty. More than 90% of classes are taught by professors, which is nearly unheard of at a school of Ball State's size. These professors employ the entrepreneurial spirit that is the soul of Ball State's character. They instill passion and energy into how they teach and seemingly access endless reserves of energy to come up with new and creative ways to invigorate their students.
Ball State's Master of Arts in Public Relations program is the first and only graduate program of its kind to receive certification from the Public Relations Society of America (PRSA)–the highest honor for a public relationships program. Students will also take pride in knowing that the Commission on Public Relations Education (CPRE) has stated that this master's degree is the equivalent of three years of professional experience. So even if students are unable to work while they earn their degree they will not fall behind in the competitive job market, and in fact, may end up ahead. This program is bold in its unique commitment in preparing students to become public relations executives or consultants, which are two of the most prestigious positions in the field. In short, Ball State's M.A. in Public Relations program is an easy choice for the #1 spot because its school-wide philosophy is particularly complimentary to the award winning program, it offers online students excellent options for peer collaboration and professor interaction, and it guarantees the equivalent of professional experience.
Average Tuition Cost: $590
Flexibility enhancing features: Certified by the highly distinguished PRSA; Guaranteed to be equivalent of 3 years professional experience by the CPRE; Asynchronous course format to accommodate even the busiest of schedules.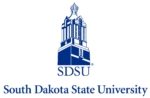 South Dakota State University is the largest university in the state and offers an equally impressive collection of degree options and learning opportunities outside of the classroom. One of South Dakota's strongest assets is its comprehensive teaching philosophy. No matter which of the 180 fields of study a student chooses, they receive personal and practical education from highly invested faculty. These faculty help to guide students interests, so should a student desire studying something that is not readily available, the faculty will incorporate the student's unique interests into the curriculum. This impressive level of investment from faculty is likely a strong contributing factor in the University's large and very engaging alumni network. This close-knit network of alumni serves to help current students build valuable experience through internships and professional networking, and upon graduation functions as a powerful resource for entering the job market–where 95% of students go into jobs, graduate school, or fellowships.
South Dakota State University offers a 100% online Master of Mass Communication program. In this program students will pursue a personalized curriculum which propels them toward their career goals. Students also have options in terms of the program's pacing. They can choose to schedule a max-load of courses in which case the program can be completed in just under two years, making it one of the most efficient programs on this list. Newly enrolled online students are placed into a cohort where they progress through coursework and projects with their assigned group. These groups work together through the University's virtual classroom technology, which facilitates both peer collaboration and engagement with instructors. Small class sizes insure that students will be able to enjoy the close-knit environment they are intended to, and should students be unable to participate in group sessions they have 24/7 access to the program's coursework online. Students in this program seem to get the best of both worlds: able to work closely with peers and instructors, but also have the opportunity for more flexible and independent study.
Average Tuition Cost: $442
Flexibility enhancing features: 2 Year completion date with max course load; 24/7 access to program coursework; Small class sizes with peer and professor engagment.
Northeastern University's College of Professional Studies (CPS) is a nationally renowned school with a teaching philosophy grounded in equal parts theory and applied practice. In recent years the CPS has developed its distance learning capabilities, and today its amazing faculty are specially trained to deliver online course content. Faculty members are composed of researchers who are leaders in their field and professionals who have experience success at the highest levels of their industries. These expert faculty have the experience and the expertise to guide online students towards their unique goals and desires, and are uniquely equipped to help students overcome any obstacles. Students can pursue their research interests by pairing with an instructor who takes on the role of mentoring their research efforts, and for the more practically-minded students there is the option to work with faculty, who have more experience with the real world job market, in order to line up internships or other opportunities.
Northeastern University's College of Professional Studies offers a fully online Master of Science in Corporate and Organizational Communication. As the name of the program implies, students in the program can expect a curriculum designed around subjects related to corperation functionality and organizational communication systems. As such a major emphasis of the program is the current role of technology in communication practices, and how to anticipate the future changes in technology and how these changes will affect the role of communication professionals years from how. Faculty members have real-world career experience and research backgrounds in studying the transformational impact of social technologies on the communication patterns of employees, customers, investors, and other audiences. Students can also choose from 6 degree concentration options: Social Media, Public Relations, Human Resource Management, Usability/User Experience, Project Management, and Leadership. Electives, research projects, and a culminating capstone course all provide even more opportunities for students to build experience in the areas most conducive to their professional interests.
Average Tuition Cost: $646
Flexibility enhancing features: 2 Capstone course options; 6 degree specialization options; Numerous elective courses available; Research opportunities.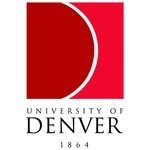 The University of Denver is a well-known institution with a massive student body and a reputation for innovation and creativity. Those characteristics have displayed themselves in recent years through the University's creation of distance learning amenities through the University's College of Professional and Continuing Studies. The College is designed to meet the needs of working adults and students with challenging schedules. All degrees offered are fully accredited, and are designed around student career-success outcomes, so that students can enjoy the benefits to to their careers immediately upon graduation. Degrees are offered at the undergraduate and graduate levels with options to earn highly marketable graduate certificates in order to bolster one's professional portfolio. U.S. News & World Report has consistently ranked the College as one of the best online universities in the nation for nearly a decade.
The University of Denver's College of Professional and Continuing Studies offers a fully online Master's in Public Relations. The program is unique in that it does not deliberately adhere to any specific industry-context for its coursework, and instead employs a more general educational approach, focusing more deeply on the foundational skills, concepts, and practices of the public relations field rather than prioritizing how these might be executed in specific situations. Students will cover topics concerning how to reach an organization's diverse constituents, manage its identity, and maximize the impact of its reputation. Students will also participate in hands-on research projects where they develop, manage, and analyze effective communication practices. Students can collaborate with their peers and engage faculty through real-time messaging, virtual classroom technology, and online group project software. The program is also delivered in an asynchronous format, however, so that you can still choose when and where you want to complete coursework.
Average Tuition Cost: $628
Flexibility enhancing features: Accelerated learning option; Asynchronous learning format; Group research projects and virtual classroom technology software.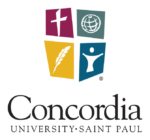 Concordia University, St. Paul (CSP) was founded in 1893 as a Christian liberal arts university that was dedicated to providing students with a student-centered education that would create success in both their professional and personal lives. Today Concordia St. Paul offers a robust selection of fully accredited online degree programs that are designed to meet the needs of adult learners and those with busy schedules. While Concordia is proud of its Christian foundation, students from all beliefs and perspectives are encouraged to become a part of the University's close-knit community. A hallmark of Concordia's online programs is that they incorporate aspects of community building, intrapersonal respect, and self-betterment, which are likely highly attractive benefits to students with spiritual or religious inclinations. And if nothing else, it does provide the groundwork for interacting with peers–often a limitation of online programs.
Concordia St. Paul offers a Master of Arts in Strategic Communication Management that can be completed either entirely online or on campus. This program is designed to accommodate working adults and students with hectic schedules, and as such coursework is delivered in a flexible asynchronous format. The program consists of only 36 credit hours with a course length of just 7 weeks, and students can also choose to progress through the program at a slower or quicker pace–whichever is more comfortable in the context of their personal and professional lives. The program curriculum's primary focus is to provide a flexible and dynamic degree that's applicable in numerous job settings. Coursework aims to bring students to a level of mastery in creating solutions to communication challenges. To create solutions students review real-world practices, strategic thinking, and logical analysis. And as the name of the degree implies the program emphasizes how to take on leadership and management responsibilities within the communications industry. This curriculum prepares students particularly well for positions in corporate communication, strategic planning, or other general management functionalities.
Average Tuition Cost: $475
Flexibility enhancing features: Self-paced learning; Asynchronous learning format.

In the words of the director, Washington State University (WSU) Global Campus "is a door that connects the world to WSU and WSU to the world." The Global Campus was created in order to expand the boundaries of Washington State University's education abilities to students across the country and across the world. WSU's mission is a bold endeavor. The Global Campus is continually being improved and expanded in order to serve as an international hub for education and as a virtual gathering place that offers a true campus experience. The Global Campus is comprised of 5 pillars: WSU Online Degrees, Global Connections, eLearning Services, Digital Academy, and Conference Management. These 5 pillars represent the various components of WSU's big-picture plan to create a true global campus, and each pillar represents a hub for specific global communities. For instance, the 'eLearning Services' pillar makes available various tools and resources for improving an online educator's abilities, and the Digital Academy is a hub for non-credit online learning opportunities.
WSU's innovation at the global level can also be seen in its online degree programs. Among these is the Master of Arts in Strategic Communication from The Edward R. Murrow College of Communication. This College is one of the strongest communication graduate schools in the nation, and according to multiple ranking institutions, it has ranked among the very best consistently throughout the years. What makes the College special is that faculty remain active in their professional fields so as to relay cutting-edge technology and the industry's best practices. The program is designed for students who want to excel in advertising, public relations, corporate communication, and communication management. The program's curriculum employs a multidisciplinary approach so that students can approach problem solving from multiple angles. The program also values peer collaboration and instructor engagement, and thus offers weekly online instructor office hours, frequent student self-assessment tools, continued interaction with other students, and a cohort structure in which students collectively progress through the program with a set group of peers.
Average Tuition Cost: $587
Flexibility enhancing features: Cohort learning structure; Real-time instructor engagement; Personalizeable curriculum design.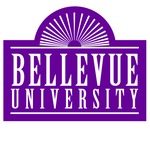 Bellevue University is a private, nonprofit university located in Bellevue, Nebraska. Despite being a relatively small and young new university, it has graduated nearly 50,000 students. Bellevue has been a trailblazer in higher education since its founding in 1966 and today is undergoing some serious upgrades, both in physical infrastructure and in teaching practices. Foremost among the teaching practices is the Skills to Performance Initiative which is defined as "education designed to drive learning outcomes based on the performance expectations defined by industry while recognizing the varying skill levels of students and architecting paths for them to achieve success." This initiative demonstrates the extraordinary commitment Bellevue has to creating ideal environments for student success.
Bellevue University offers a fully online Master's in Business and Professional Communication. As the name of the degree implies there is an emphasis on the role of the communication profession in business. So the program is designed to provide students with a real competitive advantage in the job market and your career by preparing you to assess complex communication challenges and implement innovative solutions that are unique to the realm of business. After completing the Business and Professional Communication core, students will select one degree concentration from seven: Business, Computer Information Systems, Executive Coaching, Human Resource Management, Project Management, Transnational and Cross-cultural Communication, and Interdisciplinary Studies.
Average Tuition Cost: $545
Flexibility enhancing features: 7 Degree concentration options, Asynchronous learning format.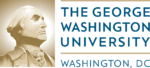 The George Washington (GW) University is located just steps away from the Capital of the United States, and as such is uniquely positioned at the center of U.S. government, policy, and law. As such the University has access to a one-of-a-kind network where students can work alongside some of our country's greatest leaders, businessmen and businesswomen, and communication professionals. The University's connections don't stop there. George Washington's distance education programs are more than just a side project, they are a calling that speak the heart of the University's value and mission statement, and so the University prides itself on its trendsetting online program curriculums, which are constantly optimized and further developed by GW subject experts in conjunction with advisement and feedback from an array of University partners including valued industry partners, government agencies, professional associations, consulting organizations, and business and industry leaders.
GW offers a Master of Art in Strategic Public Relations that is designed to propel students to the upper reaches of their public relations career. Online students are granted access to the same professional networks, learning opportunities, and mentoring as on campus students. And considering the location of the University–in close proximity to the nation's capital, the hub for all of our country's political intrigue–students with an interest in government or politics will likely find the resources this program has to offer invaluable. The program emphasizes the challenges and limitations of the real world job market. Students are encouraged to achieve as much experience in their area of interest as possible while earning their degree, so that upon graduation they will be groomed and ready for a strong, upward career trajectory. While the price tag for this program is in a league of its own, so too are the resources and tools offered in return. Students who find this school to be a good match will likely experience a great deal of success in their careers.
Average Tuition Cost: $1,600
Flexibility enhancing features: Expansive professional network in relation to Washington D.C.; A dynamic curriculum designed to the highest standard by industry experts and government agencies.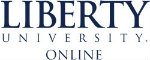 Liberty University is a very well-known name in online education. Liberty has essentially been at the forefront of online education ever since it hit the higher ed. industry. As such Liberty has established many of the industry's benchmarks and golden standards. Students at Liberty can expect the utmost in convenient scheduling, state-of-the-art online learning technology, and peer collaboration software. Students can access their course content 24/7 and can progress through the coursework at their own pace. From the moment of enrollment through graduation, Liberty provides its students with personalized advisement professionals and academic counselors, so that students can make the most informed decisions during their time at Liberty. Liberty also leverages its massive alumni network to create a highly engaging professional community, which is an excellent resource for current students seeking internships and graduates seeking jobs.
Liberty offers a Master of Arts in Strategic Communication that is composed of 36 total credit hours, up to 12 of which can be transferred from previous learning experiences, or even life experiences. The degree employs professional curriculum that emphasizes the principles and practices needed to succeed in the great variety of communications careers that are growing and evolving with the digital communication age. The program employs award-winning faculty who use a combination of theoretical learning practices and hands-on experiences. Each faculty member holds expertise in a specific area so that students can work closely with the faculty member whose expertise aligns with their career goals and interests. Students can further enhance their professional expertise and portfolios through research projects, capstone projects, and/or internships.
Average Tuition Cost: $565
Flexibility enhancing features: Capstone course options; Independent research options; Self-paced learning options; Generous credit transfer policy recognizing life experience.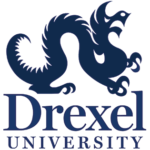 Founded in 1891, Drexel University is a top-ranked, urban research university located in central Philadelphia. Drexel sports a rich history in the development and propagation of distance-learning options, and particularly in the past two decades has pioneered technology-enhanced education for working adults, students with demanding schedules, or those with challenging personal responsibilities. Starting about 20 years ago Drexel launched its first online degree programs, and today it has grown to offer over 140 online degree programs, and has been referred to as an "academic center of excellence, entrepreneurship, and innovation." According to US News & World Report, Drexel ranked as one of the best online colleges in the country in 2017, and in the same year also ranked among the most nation's most innovative.
Drexel offers a Master of Science in Communication that can either be completed entirely online or on campus. Students in the program will cover coursework that emphasizes the training and knowledge needed to excel in the following careers: Digital media, Grant writing, Journalism, Marketing, Public relations, Science communications, Social media, Technical writing, and much more. The most impressive features of Drexel's M.S. in Communication program are as follows: You will graduate with a marketable portfolio displaying your best work from the program; You can personalize your degree path by signing up for electives in numerous categories; The hands-on experience options in the program are designed to translate into professional experience, so you're ready to meet every challenge upon graduation; You will gain a deep understanding of communication in media, technology, and semiotics.
Average Tuition Cost: $1,192
Flexibility enhancing features: Variety of electives; Asynchronous learning formats; Accelerated and self-paced learning options; Numerous start dates.