The Sportsman's Paradise is just that for individuals who love sport as recreation. The most popular sports reflect the biodiversity of the region with a particular emphasis on fishing and hunting. Year-round fisherman take to the lakes, bayous, and other waterways that weave their way in and around Louisiana. Though hunting and fishing are not the only leisure sports popular among the locals: golf is another. And with some swampy terrain and wetlands, golfers find unique challenges in the "Bayou State." The NFL has its hooks in the hearts of the New Orleans locals- home to the New Orleans Saints ("Saints Nation") where locals take their beloved Saints as seriously as they do their many carnival events. For college students and alumni alike, purple and gold adorn shirts, flags, and license plates. Tigers and Lady Tigers fans are as die-hard as Saints fans and do not shy away from showing it. In fact, that's a hallmark Louisiana trait: not shy. While all of the hallmarks are in place, this unique state has other emerging sports like rowing, beach volleyball, water polo, and rugby! The time to get in the game is right now. If you're bold, quirky, and passionate, Louisiana is where you want to be to start you career in sports management.
Planning Your Education
Currently there are 4 universities in the state of Louisiana offering online programming in sports management degree fields located throughout the state. Students should be counseled to know that there are many potential ways to enter into sports management fields. Many degree types can give students a variety of unique edges on competition, but it's for students to choose which degree type is the best for entering into a sports management field or role of their choice. For an in-depth treatment of this subject, check out our degrees page. Or if you already know what degree types your interested in, check out our directory of sports management degrees in Louisiana.
Types of Degrees Surveyed:
Sports Management
Coaching Education
Nutrition
Recreation Management
Kinesiology
Communications and Public Relations
Physical Education
Health and Wellness
Sports Psychology
Business Administration: Sports Management
Degree Levels Surveyed:
Associates
Bachelors
Masters
Doctoral Degrees
Graduate and Undergraduate Certifications
Career Opportunities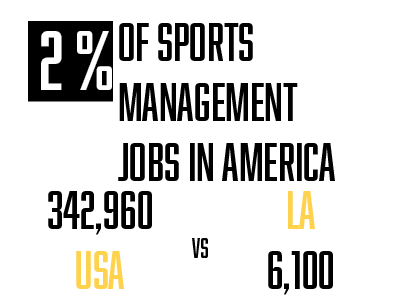 Sports management career opportunities in Louisiana represent about 0.02% of positions available across the nation. Competition is high for sports management careers in the state of Louisiana, and sports management career opportunities have rapidly dropped since 2008. However, according to our career analysis conducted through the U.S. Bureau of Labor Statistics individuals looking to make a career in sports management still have a wide range of opportunities for not only managing but also teaching, coaching, physical therapy, and more. Some top employers are universities particularly Louisiana State University, public schools, preschools, parks and recreation government opportunities, athletic training facilities and particularly sports-related injury treatment and rehabilitation centers. Louisiana is known for hunting, fishing, and other outdoor sports that many across the state partake in as a part of life. As the climate is unique in Louisiana, individuals will find opportunities throughout the year and in many cases Summer sports continue well into the Winter. Golf is also an extremely popular sport in Louisiana! When it comes to college athletics, Louisiana State University is home to 21 varsity sports including 9 men's and 12 women's teams. Marketing and communication positions are available as a foot-in-the door approach to sports management careers. As competition is fierce, individuals looking for career opportunities with professional sports establishments may consider entering through other pro-sports initiatives such as internships, sports camps, and outreach. The New Orleans Saints offers many such programs for recent graduates or individuals looking for a foot into a popular franchise.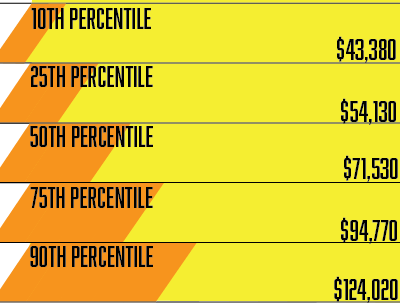 Over a five-year period, Louisiana has seen a rapid decline in sports management careers. However as the availability for jobs in sports management has decreased salaries have vastly increased over that same five-year period. In fact, over a 5 year period there has been an 18% growth in salary-well above the national average. By way of comparison, the Department of Numbers lists the average mean income per capita for Louisiana as $25,456 whereas sports management-related fields average $77,566. This indicates that sports management opportunities in Louisiana are available at a figures above the 50th percentile. What this indicates is that positions available include both a higher number of upper-level sports management positions, higher paid position in physical therapy, and wages that are generally higher than average when compared to other field in the state. Combined with ancillary sports management fields, college sports, fly fishing, major professional sports, as well as the vast range of physical therapy and sports-related industry professions, if you live in the Sportsman's Paradise, then these consideration will help you navigate your career in the field of sports management.
Need more inspiration to pursue sports management-related opportunities in Louisiana today? Check out the range of job opportunities below!
Louisiana Sports Management Jobs from Indeed
jobs by
Top Sports Management Degree Programs: LA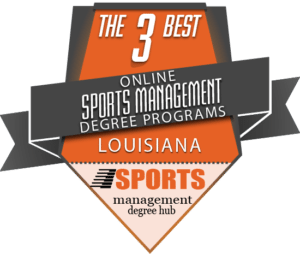 While there are a variety of top schools offering a range of sports management-related degrees online in Louisiana, students will first and foremost want to consider the exact degree type they're interested in pursuing. We've chosen out our three "recommended" schools for Louisiana below, but aspiring students should keep in mind that not each of these universities will necessarily have a program of study that can lead directly to the particular sports management career of your choice. If you're already set on pursuing sports management-related schooling in the state of Louisiana, we advise you to not only consult out ranking of top schools below, but also peruse our database of all sports management-related programs in Louisiana below. While there are additional benefits of pursuing an online degree in your own state (in-state tuition, and the ability to take classes or intensives in person), future students should also note that there are many online programs available nationwide, and consult our wide-ranging rankings for the top online sports management schools in the nation.
With that said, there are many top Louisiana-based programs available entirely online. We've selected our top three through equally weighting two metrics: the number of sports-management related degrees available online through the institution, and the academic prestige of the given institution.
[tcpaccordion id="1584"]
University of Louisiana at Lafayette
Lafayette, LA
Online SM Degrees:2

ADDRESS & CONTACT INFO(337) 482-1000
104 East University Avenue, Lafayette, LA 70504
Louisiana State University
Baton Rouge, LA
Online SM Degrees:1

ADDRESS & CONTACT INFO(225) 578-3202
Baton Rouge, LA
University of Louisiana at Monroe
Monroe, LA
Online SM Degrees:1

ADDRESS & CONTACT INFO(318) 342-1000
700 University Ave, Monroe, LA 71209
Southeastern Louisiana University
Hammond, LA
Online SM Degrees:1

ADDRESS & CONTACT INFO(985) 549-2000
500 W University Ave, Hammond, LA 70402