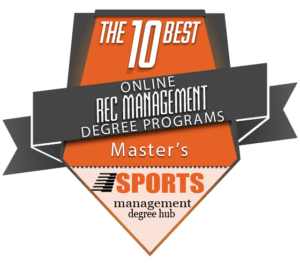 If you love the outdoors, adventuring, physical activity and helping others, you might consider a Master's in Recreation Management. Recreation managers work in tourism, parks, facilities, events, hospitality and much more to improve people's lives through rewarding experiences, therapy, and memories they'll cherish forever. Degrees in recreation management give students the skills and knowledge they need to design, develop and deliver recreation and fitness programs for different organizations and settings. Students will learn detailed skills in therapy, facilities management, first aid, environmentally friendly practices, and much more. These programs are excellent because they leave a lot of career options without confining you to any one, and allow students to tailor their career to specific aspects of recreation management through concentrations and specializations. For example, if you love nature, you might work for a park. According to the National Recreation and Park Association, "the average park and recreation agency employs four executive personnel, seven administrative personnel, and three planning/development personnel." A Master's degree will give you significant advantages in applying for jobs in this field, especially managerial or other leadership positions. Payscale has looked at some of the positions Master's degrees in recreation management prepare you for. They found the average salary for Parks and Recreation Directors was $61,430, and the average salary for Recreation Managers was $53,230.
Affordability (1/3): the overall average cost of the program for out-of-state students, per credit hour; other fees not included.
Flexibility (1/3): the makeup of the program: fully online, hybrid, or class-based learning with online features.
Academic prestige (1/3): the strength and reputation of a given program according to other prominent rankings like US News & World Report.
1) Indiana University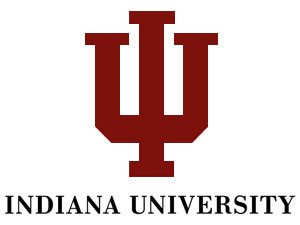 Indiana University is a multi-campus public university. It boasts over 8 campuses, with its main two located in Bloomington and Indianapolis. Well over 100,000 students attend the school worldwide. It offers a wide array of degrees at all levels in disciplines including Business, Public Health, Nursing, Law, Education, Parks and Recreation and many more. The school is known for its robust research, embodied by its Indiana University Research and Technology Corporation (IURTC). The IURTC is a non-profit agency that works with IU faculty and researchers to commercialize their discoveries and inventions. Since 1997, university clients have been involved with over 1,800 inventions, nearly 500 patents, and 38 start-up companies. In just 2016, the IURTC was issued 53 U.S. patents and 112 global patents.
Indiana offers an online Master of Science in Recreation Administration, and related degree programs like their Master of Public Health in Parks and Recreation, and their Recreational Therapy MSR. These programs require 32-35 total credits. Career outcomes include working as a Recreation and Parks Director, Campus Recreation Program Director, Park Manager, and Facility Operations Coordinator, among many other positions. Sample core courses include Intro to Statistics in Public Health, and Legal Aspects of Recreation Administration, while electives include Strategies for Educational Inquiry, Recreational Sports Administration, and many others.
Average Tuition Rank (per credit hour): 1st-$437
Flexibility Enhancing Feature: Number of related degrees.
2) Colorado State University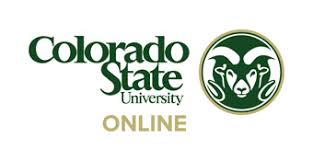 Colorado State University is a public, land-granted University. It was established in 1870. CSU is known for its excellent education, and ability to share it with the world through its Global Campus, which offers online education. By 2020 CSU predicts they will serve 35,000 students. Currently, the Global Campus is attended by over 11,600 students, and offers a 32:1 student-to-faculty ratio. CSU Global gives students access to 13 bachelor's degree programs and 19 bachelor's degree specializations, which allow students to easily combine credits earned from other sources to complete their degree. Additionally, Colorado State University offers 11 master's degrees with 20 specializations. In the 2015 edition, U.S. News & World Report's "Best Colleges" put CSU at #121 among public and private national universities and 58th among public universities.
CSU offers a Master's in Tourism Management. It requires 30 credits and can be completed in as little as nine months. The program is aimed at giving graduates the ability to carve a management niche within the lucrative, expanding tourism industry. Students will build management skills, learn how to run a profitable business, analyze data to make decisions and much more. Sample required courses include Global Tourism Policy, Current Topics in Nature-Based Tourism, Sustainable Tourism Development Foundations, and many others. Students can also take electives in ski marketing, management, finance and investment, or more general tourism marketing and financial management courses. The overarching aim of this program is to give students the utility to live the adventurous lifestyle they enjoy while helping create the same for others.
Average Tuition Rank (per credit hour): 7th-$749
Flexibility Enhancing Feature: Accelerated program takes only 9 months to complete.
3) Clemson University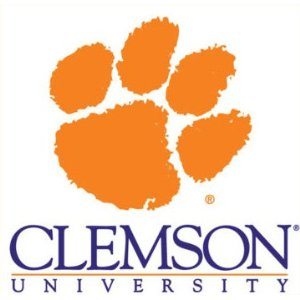 Clemson is a public, research university based out of Clemson, South Carolina. It's been classified as a "Doctoral university [with] highest research activity". Clemson was founded in 1889, and is the second largest university in the state. Over 23,400 students attend Clemson, which manages an 18:1 student-to-faculty ratio despite that large student body. Clemson is comprised of seven colleges: Agriculture, Forestry and Life Sciences; Architecture, Arts and Humanities; Business; Behavioral, Social and Health Sciences; Education; Engineering, Computing and Applied Sciences; and Science. U.S. News & World Report ranked Clemson University 21st among all "national" public universities in 2016.
Clemson offers a Master of Science in Parks, Recreation, and Tourism Management. It's entirely online, and doesn't require a thesis, which is great if you didn't want to have to write one. Courses are conferred over six week intervals, that include "weekly evening synchronous meetings through Adobe Connect and asynchronous delivery methods using Blackboard." Clemson suggests beginning the program in the fall semester. Students choose between concentrations in Parks and Conservation Areas Management, Travel and Tourism Management, Community Recreation Management, and Recreational Therapy. Core courses include Behavioral Aspects of Parks, Recreation and Tourism Management, Research Methods in Parks, Recreation and Tourism Management, and Introduction to Statistical Methods.
Average Tuition Rank (per credit hour): 11th-$1183
Flexibility Enhancing Feature: Four distinct concentrations increase this program's versatility.
4) Northern Arizona University

NAU is a public research university with three dozen satellite campuses in Arizona. It's been accredited by the Higher Learning Commission, and serves over 33,000 students while offering an 18:1 student-to-faculty ratio, an impressive feat. The school was founded on 9/11/1899. It began with one professor, Almon Nicholas Taylor, who also was the school's President, with nothing but two dictionaries as teaching resources to a major institution offering 99 online accredited degree programs. It was the first public university to give students a competency-based online degree program in which they earned credit for experience. It began offering a Personalized Learning program in 2013, allowing students to subscribe to its online programming for six months, and complete as many courses as they can over that time period. NAU has been ranked highly by Forbes, Washington Monthly and Times Higher Education (which ranked NAU in the top 500 universities worldwide in 2016).
NAU offers an online Master of Science in Parks and Recreation Management. The program aims to give students the education they need to administer and/or manage parks, recreation and leisure services organizations. The program requires 30 credits. Topics covered in coursework include "best practices, geographic information systems (GIS) experience, diversity issues, staffing and personnel, strategic marketing, legal applications, research application and evaluation, and the shift to a service-driven global economy." Students must either have earned an undergraduate degree in this discipline, worked in the field for a year, or take Concepts and Issues in Parks and Recreation Management to qualify for this program.
Average Tuition Rank (per credit hour): 4th-$550
Flexibility Enhancing Feature: Low tuition from a pioneer in online higher education.
5) North Carolina State University at Raleigh

NCSU is a public research university in Raleigh, North Carolina. It was founded in 1887. It's one leg of the Research Triangle with Duke University and The University of North Carolina. Over 33,750 students attend NCSU, which offers a 13:1 student-to-faculty ratio. NCSU is known for its education, engineering, statistics, agriculture, life sciences, textiles and design programs. It offers over 100 bachelor's degrees, 104 master's degrees, and 61 doctoral degrees. In 2017, U.S. News & World Report ranked NC State 92nd among all national universities, tied for 38th of the public universities in the U.S., and 62nd as a "best value" school. The Academic Ranking of World Universities put NC State in the 201-300 tier among 500 world universities in 2016 and 32nd best Engineering university worldwide in 2015. Kiplinger's Personal Finance placed NC State 11th in its 2016 ranking of best value public colleges in America.
NC State University offers an online Master's in Parks, Recreation & Tourism Management (PRTSM). You can graduate the program in two years, while taking one course at a time over 7-week semesters. This also allows students to work full-time while earning the degree. Tools used in the program include group discussions, frequent interactions with faculty and comprehensive assignments that build and confer invaluable skills and knowledge needed for PRTSM career advancement. No GRE is required for this program, but some on-campus meetings and events are. Students will learn in detail how to manage and ethically lead a tourism, parks or recreation business/organization through in-depth tutelage in the administration, marketing, organizational behavior, risk management, finance and budgeting of these organizations.
Average Tuition Rank (per credit hour): 10th-$1132
Flexibility Enhancing Feature: Accelerated courses delivered in a format to allow full-time work while completing the degree in two years.
6) Frostburg State University

FSU is a public university in Frostburg, Maryland, in the Appalachian highlands. It was founded in 1898. It offers approximately 44 different undergraduate majors, 17 graduate programs, and a doctorate in educational leadership. It's known for its programs in education, business, science and technology, the creative and performing arts, social sciences and humanities. Nearly 5,700 students attend Frostburg, which has a 15:1 student-to-faculty ratio. Frostburg also has some unique programs including an Adventure Sports Concentration, offered in collaboration with Garrett College in Western Maryland, and Ethnobotany, one of only two of programs in the country grappling with the cultural use of plants.
Frostburg's online Master of Science in Recreation and Parks Management requires 30 credits to complete. It's designed to support the lifestyles of working professionals. The program is touted for its tangible knowledge and skills for advancing a management career in the parks and recreation industry, the mentorship of distinguished faculty, the program's affordability and its accessibility. Admission begins each fall semester, and the deadline to apply for the upcoming fall semester is June 1st. Its curriculum is broken up neatly into four blocks: foundations, resource management, administration and research. A fifth block of supplemental courses can include field experience or further participation in Frostburg's mentorship program.
Average Tuition Rank (per credit hour): 3rd-$531
Flexibility Enhancing Feature: Accelerated six-week intensive courses allowing completion of the program in two years.
7) Slippery Rock University of Pennsylvania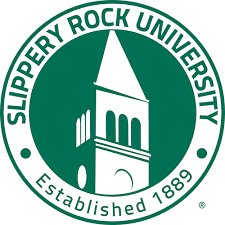 Slippery (also known as The Rock or SRU) is a public, master's level university that also offers some doctoral programs. It was founded in 1889, and is located in Slippery Rock, Pennsylvania. It's a member of the Pennsylvania State System of Higher Education. Over 8,800 students attend SRU, which has a 22:1 student-to-faculty ratio. It's known in part for its large campus (611 acres). It's been accredited by the National Recreation and Park Association. In 2018 USNR ranked it 78th among Northern Regional Universities.
SRU's offers a Master of Science in Park and Resource Management. It requires 30 credits and can be completed in two years. It prepares students to work as environmental educators, park rangers, park interpreters, resource management specialists, outdoor recreation planners, and in other related roles. SRU prepares students for these roles in myriad ways. You'll learn about "practical solutions to environmental education, natural and cultural resources, as well as visitor management challenges. Students also study about issues generated by social, economic, and political factors." In addition to that coursework, students will tangibly build their organization, management, communication, and computer skills.
Average Tuition Rank (per credit hour): 2nd-$510
Flexibility Enhancing Feature: Two year program that lets classes be taken exclusively online.
8) University of Illinois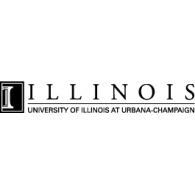 The University of Illinois is a public research university and the flagship school of the University of Illinois system. It was founded in 1867, and its flagship campus is divided between the twin cities of Champaign and Urbana. It's made up of 16 schools and colleges, which offer over 150 undergraduate and over 100 graduate programs. USNR has ranked it 52nd among national universities, and it has been ranked 36th by the Times Higher Education World University Rankings. Nearly 47,000 students attend Illinois, which has a 20:1 student-to-faculty ratio.
Illinois offers an online Master of Science in Recreation, Sport and Tourism. It requires 36 credits. The program prioritizes student and instructor discussion. Students will be challenged with comprehensive assignments, research and training to advance their career in recreation, sports and tourism. Cohorts for the program begin the degree in December, April or September. There are zero required campus visits, and the program can be completed in as little as 18 months. The program culminates in a final course dedicated to writing a professional paper.
Average Tuition Rank (per credit hour): 6th-$664
Flexibility Enhancing Feature: Zero campus visits and an accelerated program that can be completed in as little as 18 months.
9) Northwest Missouri University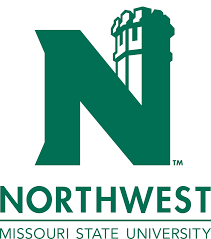 NMSU is a state university in Maryville, Missouri. It was founded in 1905 as a teacher's college. Today it offers undergraduate and graduate programs in Natural Sciences, Mathematics, Humanities, Education, Business, Health Science, Computer Science, and more. Over 6,500 students attend NMSU, which has a 20:1 student-to-faculty ratio. NMSU has had a long history of technological innovation, and was the first public school in America to install computer terminals, telephones and cable TV in every dorm room, unveiling a full Electronic Campus Program in 1987. It's the winner of four Missouri Quality Awards (1997, 2001, 2005, and 2008), making it the only school to receive multiple Missouri Quality Awards.
NMSU offers an online Master of Science in Recreation. It can be completed entirely online. The program grapples with the rapid shifts within the recreation industry to give you an education that will propel your career within that changing landscape. Students can log into their courses when they're ready to learn, instead of being required to do so in the evening after a hard day's work. Required courses include Trends and Issues in Rec/Leisure, Research Methods, Quantitative & Qualitative Analysis, and more. Interest area courses include Therapeutic Recreation, Recreation Resources Management and 6 credits of elective hours. The program culminates in a thesis and its presentation to a research committee.
Average Tuition Rank (per credit hour): 5th-$641
Flexibility Enhancing Feature: Asynchronous coursework allows students to attend when they want to.
10) Western Kentucky University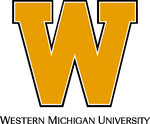 WKU is a public university based out of Bowling Green, Kentucky. It was founded by the Commonwealth of Kentucky in 1906. Nearly 20,300 students attend WKU, which has an 18:1 student-to-faculty ratio. It's divided into schools and colleges of Business, Education and Behavioral sciences, Science and Engineering, Arts and Letters, University College, Health and Human Services, and its Graduate school. USNR ranks it 32nd in the south region on its regional university rankings.
WKU offers an online M.S. in Recreation & Sport Administration with a concentration in Facility & Event Management. This concentration separates it from other programs on this list, and gives you an in in a rapidly growing, specific field. Students in this program will gain significant knowledge relating to "crowd control, accessibility, risk management, emergency action planning, green design and sustainability, and much more." Topics covered include administration, financial practices, marketing, safety and security. Theory is balanced with exposure to real world scenarios and professional network expansion through this program.
Average Tuition Rank (per credit hour): 8th-$873
Flexibility Enhancing Feature: 100% online and gives students tutelage in a specific subset of this industry.