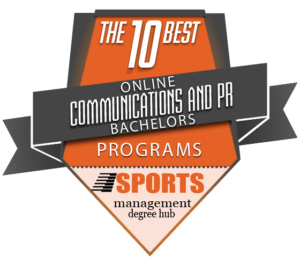 We may live in the age of technology, but even the world's most advanced technology cannot replace the need for skilled communication professionals in today's countless businesses and organizations. Whether they're writing speeches on a campaign trail, speaking on a podium on behalf of a corporation, or presenting a project plan to a group of investors, communication professionals are invaluable assets to their employers. Sometimes the success or failure of a public figure, a company, or a brand will depend entirely on the proficiency of the communication and public relation professionals working behind the scenes. These professionals explore the dynamics of culture, logic, critical thinking, language, and psychology in order to ensure that information is conveyed correctly and precisely to relevant parties. A career in communications means mastering both the written word and the spoken word, and all the nuances of communication in between.
Especially in the age of technology where correspondence is diluted through many types of mediums, communication experts are seeing new job growth with new types of expertise needed. Because for each medium there is a need for communication experts to decipher the unique strengths, challenges, and inherent complexities of that medium. Moreover, successful communication is cited as the number one determinant in gaining employment and in business success, and as such as an industry is intimately linked to businesses, corporations, and organizations all over the world. This means that communication professionals can look forward to a future with a healthy job market, with steady growth, and opportunity. With the industry blossoming, universities are also looking to create degree programs that prepare students to thrive within it. And because a central tenet of the communication degree is to effectively communicate and comprehend information through various mediums, it is uniquely suited for the online education environment where successful communication of information is central to any degree program. In the article below you can find our ranking of the 10 Best Online Bachelor's in Communication and Public Relations–these programs provide an outstanding foundation for lifelong success in your communication career. Also below, you can find a more thorough breakdown of the methodology used to create this ranking.
Methodology*:
Affordability (1/3): Combined analysis of overall tuition of the program, financial aid or scholarship assistance programs, and estimated cost per credit hour for out-of-state students. Source: IPEDs
Flexibility (1/3): The number of flexibility-enhancing elements specific to the degree program including teaching philosophy concentrations, degree specialties, prior learning or life experience crediting options, accelerated or self-paced courses, personalized student advisement/guidance, and competency-based credit options. Source: potentially ranked institutions
Academic Prestige (1/3): The academic prestige of the parent institution operationally defined through the score of combined rankings and/or reviews of prominent education review entities such as US News & World Report and The Princeton Review. Source: US News, IPEDs and Princeton Review
*Our school rankings are not influenced by schools that pay for advertisements.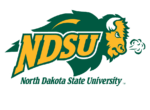 North Dakota State University (NDSU) is a school with a future-minded philosophy. Many of its most popular degree programs have seen expansion into the realm of online learning. The University's faculty are specially trained in online learning techniques, so students can feel confident they are learning from teachers who truly understand the challenges and strengths of distance learning programs. The strength of North Dakota State University distance learning programs can be attributed to the partnering of the University's Distance and Continuing Education department with other independent schools, offices, and departments such as the Center for Science and Mathematics in order to form the Office of Teaching and Learning (OTL). Because it's comprised of several offices, teams, and managers, this office oversees the guidance and development of online students, so that they can make the best decisions during their time at NDSU.
Many online undergraduate degree programs assume that a student is prepared to declare a specific degree major upon enrollment. At NDSU, however, online students enter into pre-major programs within their area of interest where they learn basics and have time to decide which specific major best fits their personal interests and goals. For instance, in the Pre-Communication program students will learn the basic concepts of a communication degree, the various education path options in the communication field, and the career options that these education paths lead lead to. Students then have the option of choosing a major such as the B.S. in Agricultural communication, the B.S. in Health Communication, the B.S. in Journalism, or the B.S. in Advertising and Public Relations. Offering some of the most affordable tuition costs in the industry in areas of communication education rarely offered entirely online, combined with NDSU's strong academic reputation and distance education practices, make this program an easy choice for the #1 spot.
Average Tuition Cost: $288
Flexibility enhancing features: Virtual learning classroom with peer collaboration; pre-communication program for preparing students for specific degree major options; as well as advanced online student advisement programs.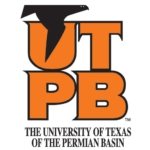 A part of the highly respected University of Texas System, the University of Texas, Permian Basin (UTPB) is a reputable institution of innovation in its own right. UTPB offers highly competitive tuition rates, strong online degree programs, and valuable partnerships with other academic institutions, corporations, and industries. UTPB has leveraged these partnerships to create tremendous opportunities for its online students. Many of the partnered academic institutions, businesses, and organizations offer internships and/or research projects that can be completed at remotely, so that students can develop highly marketable professional experience while earning their degree online. It's this type of creative innovation that makes UTPB stand out as a leader in the online higher education industry.
UTPB was ranked as the 3rd best online bachelor's degree program among public universities in Texas. And among UTPB's online programs is the very well-reviewed online Bachelor of Arts in Communication. This program stands out from competition for its incredibly affordable tuition costs, highly efficient curriculum design, and flexible course structure. Students can choose from six convenient start dates and coursework is delivered asynchronously, so you can literally choose when, where, and how you want to learn course content. For students interested in earning their degree efficiently, this B.A. in Communication program is one of the fastest programs in the country and can be completed in as little as 12 months. This combined with the program's low tuition costs make it a program potentially requiring a one-of-kind low investment of its student time and money, thus making the potential return on this investment multiplicatively higher than many comparable programs.
Average Tuition Cost: $288
Flexibility enhancing features: Six program start dates; 12 month degree completion time; Asynchronous learning format.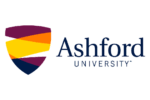 Ashford University is well-recognized pioneer in distance education, and rightfully so considering its massive growth and success as a relatively young institution committed to solely offering online degree programs. Because of this focus, Ashford offers distance students its singular focus in student services and programs designed specifically for them, and further, the virtual learning technologies employed in its degree programs are some of the most advanced in the world. Knowing that the online learning experience will be among the best the industry has to offer, even students with little to no experience with the internet or online education can take comfort in the quality and design of Ashford's degree programs. Further increasing its students' comfort in the distance learning experience, Ashford offers specially trained online learning professionals, advisors, and guidance counselors.
Ashford offers an exceptional online Bachelor of Arts in Public Relations and Marketing. Students in the program can progress through coursework at anytime and anywhere. The curriculum is delivered through state-of-the-art technology where students can complete assignments or watch virtual lectures on their laptops, tablets, or even smart phones. Lectures can also be downloaded in an audio format, so that students can listen to them on the go. Students in the program can choose from 3 degree specialization options: International Management, and Project Management. These specializations represent some of the strongest areas of the communication and public relations industry. This demonstrates Ashford's most distinguishing strength: its career success oriented philosophy, where curriculums and degree offerings are constantly changing to match the needs of evolving industries.
Certain degree programs may not be available in all states.
Ashford University is accredited by WASC Senior College and University Commission (WSCUC), 985 Atlantic Avenue, Suite 100, Alameda, CA, 94501, 510.748.9001, www.wascsenior.org
Average Tuition Cost: $452
Flexibility enhancing features: Degree specialization options in International Management, and Project Management; Short course schedules that last only 5 weeks; generous credit-transfer policies; Option for taking just 1 course at a time.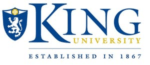 King University is a Presbyterian doctorate-level university that employs a comprehensive teaching philosophy. This philosophy means that students are taught from a multidimensional perspective through interdisciplinary curriculums that prepare them for the complexities of the real world. King University offers more than 90 majors at the undergraduate, graduate, and postgraduate level. These majors are taught through the collaboration of the University's seven academic schools of learning: King College of Arts and Sciences, School of Business, School of Education, School of Nursing, Peeke School of Christian Mission, School of Behavioral Health Sciences, School of Communion, Information, and Design. What makes King University unique is that these schools work in tandem to deliver the University's hallmark multidisciplinary education.
King offers a Bachelor of Science in Communication that is completed entirely online. The program is designed for motivated students and adult learners and thus focuses on a career-oriented curriculum. This program makes excellent use of the University's larger comprehensive teaching policies, as the communication degree is one that organically employs skillsets from various disciplines. Students will learn to be flexible and dynamic in their communication and professional skills through studying writing, presentation, design, critical thinking, and public speaking. This program is extremely efficient with students time, offering a completion time of just 16 months–half the time of many comparable undergraduate programs. The program also prepares students for the competitive job market by designing coursework to double as a components for a professional portfolio, which will be highly marketable upon graduation.
Average Tuition Cost: $300
Flexibility enhancing features: 16 Month program completion time; Coursework doubles as professional portfolio entries.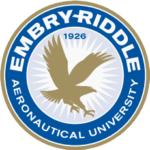 Embry Riddle Aeronautical University gets it name from its undergraduate Space Physics program, which is the first and only of its kind in the nation. The University, however, offers more than just this program with an array of degrees offered across seven major areas of study: Applied Science, Aviation, Business, Computers & Technology, Engineering, and Security, Intelligence, & Safety. The University boasts a commitment to lifelong student success and has the numbers to support this claim, with an impressive success rate in its graduates where 93% of students are employed or are in graduate school within a year of graduation. The University also offers students a large and engaging network of alumni, who contribute to the success of future online students through hosting professional advisement workshops, internships, and more.
The University offers a highly unique Bachelor of Science in Communication program with both residential and online options. It is perhaps the only program in the country to cover topics in aviation, aerospace, and the required technical vocabulary in its standard curriculum. The program covers an impressive array of other subjects as well including: writing skills, creative thinking, technology, corporate communication strategies, technical journalism, and more. The program's curriculum philosophy is grounded in scientific process. Students learn how scientists think, how to frame research questions, and how to best employ scientific methodologies to acquire information. The University's award-winning student newspaper and an active public relations department offer online students valuable avenues for hands-on learning experience and professional development.
Average Tuition Cost: $365
Flexibility enhancing features: Accelerated learning option, and Hands-on learning opportunities.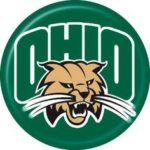 Ohio University is a large and well-known institution with a history dating back to its founding in 1804. Since its founding the University has set itself apart with its strong ideals and a visionary philosophy. According to the University it "strives to be the best student-center, transformative learning community in America, where students realize their promise, faculty advance their knowledge, staff achieve excellence, and alumni become global leaders." Lofty statements are of little value to students if they are not backed up with facts, however, but particularly in the case of its online program there are the numbers to back up the claims. The most notable of which being that online program graduates earn 43% more with their bachelor's degree than those with associate's degrees. There are 7 total online bachelor's degrees offered at Ohio University.
Among these is the Bachelor's in Applied Communication, which is offered through Scripps College of Communication. Scripps College is recognized as a Center of Excellence by the Ohio Board of Regents, one of the highest honors for a communication degree program in the state. The program has likely earned such accolades due to its excellent curriculum design strategies which are specifically meant to service its online students. Courses are designed with best practices for online pedagogy with the emphasis on student enrichment that is the hallmark of Scripps College of Communication. Thus despite the limitations of distance education, students can expect to be empowered both by the design of the program and by their instructors. The curriculum cross-trains students in visual, written, and oral communication with explorations of both practical and theoretical strategies. With the reputation behind this degree the tuition cost is shockingly affordable, and is an excellent option for any student considering this major.
Average Tuition Cost: $243
Flexibility enhancing features: Generous credit transfer policies; award-winning curriculum for online students.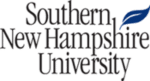 Southern New Hampshire University (SNHU) is a private, nonprofit, accredited institution with more than 3,000 on-campus students and over 60,000 online students, making it one of the fastest growing universities in the nation, and one of the most successful universities dedicated to distance education. SNHU has taken the #1 spot in several rankings of online universities, earning the GetEducated.com 'Best Buy' and 'Best of Business' awards in the site's "Best Online Degrees" category. SNHU offers more than 200 career-focused online degree and certificates at the associate, undergraduate, and graduate level, all of which are offered at tuition costs among the lowest in the nation. And regardless of your chosen degree program, you can complete coursework through 24/7 online access to best accommodate even the busiest of schedules.
SNHU offers a Bachelor of Science in Communication program with a curriculum that is designed to meet the ever-changing and evolving demands of the communication and public relations industry. Thus students are trained in emerging communication technologies and industry best practices in order to put graduates ahead of the competition in the job market. The program offers three degree concentration options: New Media, Professional Writing, and Public Relations. Though regardless of your choice, the program offers flexible coursework options so that students can pursue industry-specific topics and skillsets. Students in the program can also take pride in the quality of their faculty, whom have strong practical, professional experience in the real world. SNHU grows to be more the figurehead of online higher education all the time, and simply offers options too strong to ignore.
Average Tuition Cost: $320
Flexibility enhancing features: 24/7 Online access to coursework, Self-paced learning options to accommodate your personal schedule, Generous credit-transfer policy.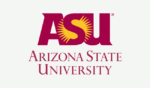 Arizona State University (ASU) is bold in their dedication to advancing online higher education options, particularly in their investment in individual students, claiming "We believe that everyone deserves a high-quality education and have designed an innovative online learning experience with your success in mind." This emphasis on individual student oriented program design is what sets ASU apart from the rest. Online courses employ state-of-the-art technology to ensure student engagement and comprehension. And further, the virtual learning experience is built with peer collaboration and team-building components in mind, so that online students can still enjoy the classic strengths of the traditional classroom experience.
ASU offers a Bachelor of Science in Communication where students will study the challenges, history, and skill sets most relevant to the contemporary workplace. The program curriculum explores the practical and the theoretical in equal measures. Students build their expertise in areas consistent with their interests and career goals by choosing from a wide array of degree electives, many of which are multidisciplinary. Graduates of this program have gone on to build successful careers in sales, human resource management, public relations, event and project planning, nonprofit management, and a host of others where critical thinking, statistics, research, and effective communication are central components. While the price tag per credit hour is slightly higher than other programs on this list, there is no shortage of justification for the cost and motivated students are sure to see a strong ROI.
Average Tuition Cost: $500
Flexibility enhancing features: Highly involved academic advisors and online success counselors; Large selection of unique electives for building expertise; 24/7 access to a massive network of online databases, libraries, and research hubs.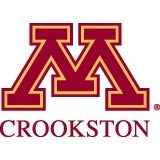 The University of Minnesota Crookston (UMC) is a public, baccalaureate institution one of the five schools making up the well-reviewed University of Minnesota System. UMC emphasises a philosophy of student-empowerment and mentorship. The University equips all students and faculty with laptop computers, facilitates mentorship for students, and implements hands-on learning experiences. In recent years, UMC has taken its most popular degree programs into the realm of online learning. While it remains a relatively small university, its partnership with the University of Minnesota system means that it is able to offer students the amenities of a much larger university within the nurturing environment of smaller institution.
UMC offers a Bachelor of Science in Communication that adheres to the traditional 4-year learning model. The program is offered both online and on-campus with the same faculty teaching both versions, so students can rest assured that they're receiving the same curriculum as their on-campus peers. This also means that online students can take advantage of the University's on-campus programs such as the school newspaper, communications major alumni network events, and career-oriented lectures. Online students also have access to the Undergraduate Research Opportunities Program (UROP), which grants them the opportunity to design and conduct research within a subject that is conducive to their career goals and interests. The program also offers students proven results with 93% of graduates finding job placement in the communication field within six months, which is a pretty amazing statistic.
Average Tuition Cost: $391
Flexibility enhancing features: University-facilitated internships; Self-designed independent research projects; 24/7 Online coursework access.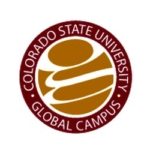 Colorado State University-Global Campus (CSU-Global) is one of the three separate campuses in the Colorado State University System. It is the country's first and only 100% online, independently accredited, state, nonprofit university. CSU – Global Campus offers numerous online degree options at the undergraduate and graduate level. The University offers both accelerated 8 week classes and monthly start dates, so that it's never too late to enroll and earn your degree. Students can also enjoy a highly affordable degree, which has its value multiplied by the Tuition Guarantee program, guaranteeing that your tuition rate remains static throughout your time at CSU – Global.
CSU- Global Campus offers a Bachelor of Science in Communication which covers topics in oral, written, and mass communication, new media, public relations, technical writing, and more. The program's teaching philosophy is grounded in a global perspective. Students will explore cultural, societal, and analytical concepts that contribute to becoming a dynamic and skilled communicator in various industries and even other countries. Further, the program emphasizes the crucial role of communication in leadership positions, and as such students are groomed for positions of leadership and responsibility in business and organizations around the country. This program offers an incredibly unique feature called Degree Customization. This feature allows students to supplement their communication degree with specialization covering 18 multidisciplinary areas of study, so that students can begin building expertise in even the most uncommon of areas in order to hit the ground running upon graduation.
Average Tuition Cost: $350
Flexibility enhancing features: Degree Customization; Tuition Guarantee Program.