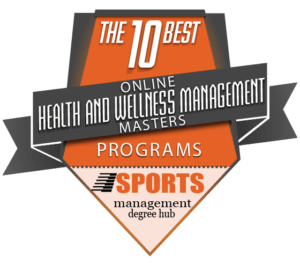 In this article we explore some of the best options for students looking to earn their Master's of Health and Wellness Management degree. The healthcare industry in America is rapidly evolving across numerous dimensions through developments in new technology and trending practices like yoga and nutrition. Coupled with legislation and administration changes, the healthcare field is brimming with new and dynamic opportunities. Many healthcare degree programs are hyper-focused on one goal or area of expertise that leads to a well-defined career as a nurse, doctor, hospital administrator, nutritionist, etc. There are few degrees that focus on the more macro perspective that accommodates learning and integration of elements pertaining to all the numerous career paths in healthcare. And that is exactly what the Master's in Health and Wellness Management does: it challenges students to explore and analyze a wide-range of multidisciplinary topics and skillsets, so that they can call forth all the tools of the healthcare industry to accomplish goals encompassing the entirety of health in an individual or in a community.
The open-endedness of the Health and Wellness Management degree is a major strength for creatives, entrepreneurs, and self-motivated professionals–individuals looking to build a career in healthcare who feel constrained by the more specific and linear paths of traditional healthcare professions. The Master's of Health and Wellness Management degree positions students to enhance current career goals, or develop entirely new ones. This degree can catapult you into a countless number of professions and industries wherever there is a need for health and wellness– which leaves out few if any. The Master's degree specifically prepares graduates to take on positions of leadership where they direct teams, consult with businesses and corporations, or go into private practice. Many students seek this degree amidst demanding work schedules and busy personal lives. The online degree track can empower students with the freedom and flexibility needed to earn the degree without shelving their job, dropping personal responsibilities, and without breaking the bank–as many of the degree programs on this list offer both quality, rigorous academics and true affordability, a highly attractive combination for any student. In this article we explore the 10 best of the best options for students looking to earn their Master's of Health and Wellness Management online. You can find a more in-depth explanation of the methodology used to create this ranking below.
Methodology:
Affordability (1/3): Combined analysis of overall tuition of the program, financial aid or scholarship assistance programs, and estimated cost per credit hour for in-state and out-of-state students.
Flexibility (1/3): The number of flexibility-enhancing elements specific to the degree program including teaching philosophy concentrations, degree specialties, prior learning or life experience credit options, accelerated or self-paced courses, personalized student advisement/guidance, and competency-based credit options.
Academic Prestige (1/3): The academic prestige of the parent institution operationally defined through the analyses of rankings and reviews of prominent education review entities such as US News & World Report and The Princeton Review.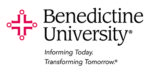 Benedictine University prides itself on its dedication to facilitating career-success in its students through innovation and high academic standards. Benedictine University was one of the first schools to launch a fully online degree program, and also one of the first to adopt the latest in learning management technology. The University is adding campuses around the globe and continually creates more degree programs to meet industry demands. Guided by its Roman Catholic roots and traditions, the University prepares students "for a lifetime as active, informed and responsible citizens and leaders in the 21st century." To introduce new students to online learning, the University employs online learning modules to familiarize students with how to upload assignments, use discussion boards, and maximize their usage of the online learning environment–making it a perfect option for students unfamiliar with online degree programs.
The University offers a fully online Master of Science in Nutrition and Wellness that can be completed in 2.5 years. The program is designed to dive deeper into the topics and skillsets that are usually introduced in undergraduate dietetics programs and life or physical sciences programs. The program employs a multidimensional curriculum to facilitate the study of health "that allows you to build on your foundation in nutrition and health risk assessment, motivation, intervention and evaluation, advanced clinical skills, and community-based applications." Some primary focuses in the program include: macronutrient and micronutrient metabolism, the role of functional foods and phytochemicals in various diseases, how nutrition can affect and lessen disease and conditions such as obesity, and the application of interventions in clinical, wellness and public health settings. 90% of graduates report satisfaction with their experience with the University's online degree programs and the average time spent online by students per week on coursework ranges from just 11 to 20 hours. This makes the program an easy choice for the number 1 spot.
Average Tuition Rank (per credit hour): 5th – $650
Flexibility Enhancing Features: Online Learning Modules / Support – Students are provided with tools to familiarize them with online learning procedures, and academic guidance is available 24/7 in real time; Asynchronous Learning – Students choose when, where, and how they learn; Two Degree Specializations – Health Education, and Nutrition Entrepreneurship.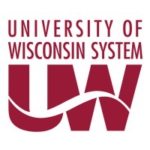 The University of Wisconsin (UW) is a highly reputable school, recognized as one of the largest and most widely respected organizations in the country delivering public higher education. The University has recently devoted enormous resources to developing its online degree programs. These online programs are designed by the same expert faculty using the same rigorous content as on-campus programs. This means that online students can take pride in the fact that their online degree is just as valued and respected as a traditional degree. Coming in at the 2nd most affordable, UW offers the same affordable tuition to students whether they're in or out of state with numerous options for financial aid available as well. The UW Health and Wellness Management program is taught by exceptional faculty members, all of whom participate in the industry's cutting-edge research or have demonstrated high levels of success in the field. These faculty members design the programs curriculum year by year in order to accommodate the influx of new trends and demands of real-world markets.
The UW offers a Master of Science in Health and Wellness Management that can be completed asynchronously, meaning that students can choose when to log on and complete lectures or courseworks. The program is designed for working adults with real-world experience, who are looking to take on high-level leadership positions at their current organization or top companies around the world. Students in the program will be able to interact with peers and instructors on a regular basis through virtual classroom technology, interactive discussion boards, and chat rooms. The program consists of 12 courses–and 36 credit hours–that cover topics including: program budgeting, legal and policy concerns, strategic planning, change management, systems thinking, marketing, and communication. As these topics indicate, the course is designed for the forward-thinking, success-minded individual who can push positive change through corporations, businesses, and other communities.
Average Tuition Rank (per credit hour): 2nd – $390
Flexibility Enhancing Features: Set Tuition – The affordable tuition is the same for in-state and out-of-state students; Access to Guidance/Instructors – Program instructors and academic advisors are just a phone call away to assist and guide students.

Liberty University is the world's largest Christian university offering over 500 programs of study, many of which are equipped with state-of-the-art online learning technology. Gifted faculty members prepare students to succeed in a congested, competitive job market through employing the skills, knowledge, and spiritual confidence learned in their respective programs. While Liberty does not require any sort of religious affiliations or beliefs for enrollment and does not push a hyper-religious agenda, the University does incorporate foundational beliefs and themes of Christianity into degree programs with the sole purpose of strengthening students' confidence and goodwill which in turn are strong components of an individual's success. Liberty University also empowers students with enormous freedom within their degree programs. Students can tailor their bachelor's, master's, or doctoral degree curriculums to accommodate personal interests and career goals, making Liberty an excellent choice for students looking to put a personal spin on an otherwise linear degree track.
Liberty University's Master of Arts in Human Services with a specialization in Health and Wellness program is designed to facilitate students' mastery of human behavior studies in a nursing or adult care environment. Course materials focus on developing expertise in areas including: health promotion and disease prevention, strategies for end-of-life care, and health policies and ethics. Liberty's Center of Counseling and Family Studies offers a core of specialized courses unique to the program where students can pursue scholarly research in areas related to the program's curriculum or career-oriented interests. Students in the program can also attend weekend-intensives on-campus where they can collaborate with peers and engage instructors in order to facilitate faster progression through program coursework. For students looking for an online master's program that implements Christian philosophies amid rigorous academics, Liberty is one of a kind.
Average Tuition Rank (per credit hour): 4th – $565
Flexibility Enhancing Features: Degree Completion Plans (DCB) – Students have access to interactive program "roadmaps" designed to help students achieve success; Flexible Curriculum – Students are able to customize coursework to align with personal interests and career goals.

Nebraska Methodist College (NMC) is located in Omaha, Nebraska and is an affiliate institution of the Methodist Health System, a premier private health professions institute that has offered rigorous, close-knit degree programs since 1891. NMC takes pride in its humble size; it is small enough to create a caring and engaging learning environment where peers collaborate and instructors can truly impact an individual's learning experience. As an affiliate of the Methodist Health System, however, NMC also offers enormous resources to its students–representative of a much larger school–so that they can get the best of both worlds. Health and Wellness students will also find that NMC's focus on health-oriented fields means that they have access to a vast array of research options, unique and specialized elective courses, and esteemed faculty with impressive real-world experience.
NMC's Master of Science in Wellness and Health Promotion Management degree is designed to drive students to "turn their passion for wellness into a successful career." The program emphasizes its unique approach to the field that is meant to accommodate the evolving healthcare industry. According to the program leaders, reactionary healthcare is a thing of the past and preventative health systems are the way of the future. Health insurers and employers alike now recognize that the most effective system is the one that keeps individuals out of the hospital in the first place. Designed for the working professional, the program can be completed in just 16 months, making it one of the fastest degree tracks available. Courses are five weeks long with a week break in between; and coursework can be completed anytime and anywhere. While the price per credit hour is a bit higher than some the time investment required is much lower, making it an ideal program for busy professionals looking to advance their careers as efficiently as possible.
Average Tuition Rank (per credit hour): 6th – $719
Flexibility Enhancing Features: Fast Completion Time – The degree can be completed in just 16 months; Flexible Learning Format – Coursework can be completed anytime and anywhere; Small Class Sizes – Students can interact with instructors on a deeper level.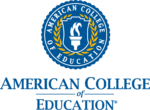 American College of Education's motto is "Helping Educators Create a Better Tomorrow," at which they aim to succeed through training teachers and professionals with practical tools, strategies, rigorous curriculums, and new technology. Graduates of American College of Education will be prepared to make positive changes in both individuals and communities, so they may add value to their school, work, and learning communities. As a College of Education, students can take pride in the evidence-based teaching and result-oriented curriculum that is characteristic of a school of education. From this perspective, the school offers a Master of Education in Health and Wellness Education–a program that delivers a unique blend of the healthcare profession and the science of education.
The M.Ed. in Health and Wellness Education program provides educators with the ability to develop health education programs in order to effectively promote more health-oriented life choices. The program emphasizes the development of critical thinking as an ever-important tool in the ever-changing climate of health issues. The program's design is meant to facilitate expertise in health and wellness related topics within the public and private sector. Thus graduates will be able to assess community or organizational needs, determine program priorities, and deliver high-quality educational content based on the best practices of education professionals. Capstone Courses and in-depth elective courses also allow students to foster career interests that may lie outside the bounds of the traditional coursework. Upon graduation students will also be prepared to become Certified Health Education Specialists (CHES) and as the most affordable program on this list, they can do so at an amazingly economical rate. Students looking to capitalize on their talents as educators in order to positively impact the health of individuals and communities will find this program is hard to beat.
Average Tuition Rank (per credit hour): 1st – $235
Flexibility Enhancing Features: Most Affordable – This program is the most affordable program in this ranking; Best Practices – As a school of education students can expect the program curriculum to adhere to the best practices of education.

Located in Omaha, Nebraska, Creighton University offers a top-ranked education that's rooted in the Jesuit, Catholic tradition with an emphasis on community service. This is evidenced by the school earning the #5 spot for "Students Most Engaged in Community Service" by the Princeton Review for the 2016-17 school year. Creighton University is comprised of nine schools and colleges that connect arts and science, law, and business with health science programs in dentistry, medicine, nursing, pharmacy, occupational and physical therapy, public health and emergency medical services. The University has held numerous impressive national rankings such as #1 in Midwest Regional Universities by U.S. News & World Report for fourteen consecutive years, as a "Best Value" School by the same institution, with over 5 online programs receiving individual distinction for academic excellence. With this laundry list of accolades students can truly take pride in the esteem associated with a degree from Creighton University.
Creighton's new online Master of Science in Health and Wellness Coaching (MS-HWC) is designed to prepare students to meet the growing needs of the healthcare industry, specifically the need for well-rounded health coaching professionals to address the multiple dimensions of individual and community health. As the name of the degree implies, the program emphasizes the role of coaching as the medium through which students can inspire healthier lifestyles in clients. Thus the curriculum focuses on the dynamics of working within a healthcare team or one-on-one with clients who seek higher levels of health and general wellness. In order for students to effectively coach these individuals amidst the vast spectrum of disorders, diseases, and health challenges, the program employs an interdisciplinary approach that combines practical medicine, physical therapy, occupational therapy, nursing, pharmacy, public health, health promotion, exercise physiology, medical anthropology and more. In this program you'll be presented with in-depth perspectives from all major health-related fields, so that upon graduation you'll join the ranks of well-rounded masters of health, equipped with the skills to help others achieve it.
Average Tuition Rank (per credit hour): 10th – $989
Flexibility Enhancing Features: Accelerated Courses – Students can speed up the pace of the program through engaging in 8-week accelerated courses.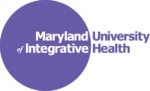 Maryland University of Integrative Health (MUIH) boasts a rich history of health education. Starting in 1974 as a small acupuncture clinic, MUIH has now established itself as a leading academic institution in the education of health practitioners through "transformative and relationship-centered programs that draw from traditional wisdom and contemporary science." As such MUIH offers degrees and professional certificates across a wide range of wellness fields including programs for professional and personal development. MIUH is a school firmly rooted in foundational beliefs and philosophies, the most central of which is the belief that health practitioners must be a "healing presence." Essentially this means that in order to be a truly successful health professional, you must practice what you preach. And in accordance with the University's philosophy, this is not a solitary mission, which is why the University offers integrative health treatments and consultations for its students by licensed and certified professionals. At MUIH students will simultaneously work to better their personal health while learning how to improve the health of others.
MUIH is one of only a few in the country to offer a fully online Master of Arts in Health & Wellness Coaching. The Master of Arts in this degree denotes the program's commitment to a multidisciplinary perspective of overall wellness, which sets you apart from competition and resonates with the needs of clients. While the fundamental approach of the curriculum is from a broad and encompassing perspective, students can achieve expertise in a particular area through pursuing a degree specialization in areas such as the following: Herbal Studies – where students can explore horticulture, gardening, and herbology as it relates to improving health; Integrative Health Practices – where students explore an even wider range of health practice integration from mindfulness, to meditation, to nutritional concepts; Nutrition – where students explore advanced theories and practices in nutrition and how to implement them in broader coaching strategies. Students will also gain applied practice in the program where they can work one-on-one with clients under faculty supervision in order to build coaching competencies and put their knowledge to the test.
Average Tuition Rank (per credit hour): 8th – $803
Flexibility Enhancing Features: Three Degree Concentrations – Herbal Studies, Integrative Health Practices, and Nutrition; Applied Practice – Students obtain real world experience through working with clients in a professional setting; Various Learning Formats – Students can choose from synchronous, asynchronous, or hybrid learning schedules.
8.) American College of Healthcare Science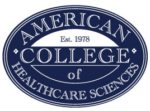 Founded in New Zealand in 1978, The American College of Healthcare Science (ACHS) opened in the U.S. in 1989 and ever since has built its reputation as one of the leading institutions in accredited holistic health education, with programs at the undergraduate, graduate, and professional certification level. ACHS is a prominent force in the holistic health community through its comprehensive professional programs, intensive scholarly research, and its commitment to high-quality, effective, and natural products. At ACHS students will experience the strong philosophy that health is not simply a standard, but a lifetime commitment requiring dedication, courage, and perseverance. Degree programs emphasize sustainability and long-term health, avoiding strategies and concepts concerned with symptoms that can be viewed as temporary or "band-aid fixes," and instead focuses the cause of symptoms and on curing systemic issues naturally.
ACHS offers a fully online Master of Science in Health and Wellness that is designed to prepare students to guide others to health and wellness in a non-clinical setting. The program specifically meets the goal of the National Prevention Strategy (NPS) to "maintain a skilled, cross-trained, and diverse prevention workforce" and explicitly integrates many NPS goals into the program. The program is unique in that the majority of coursework is made up of what are essentially electives, however, these courses represent advanced explorations of topics where students can build expertise to meet personal and career goals. Despite this flexibility of curriculum the program is approved by the National Association of Nutrition Professionals and also prepares graduates to sit for the Board Certification in Holistic Nutrition.
Average Tuition Rank (per credit hour): 3rd – $475
Flexibility Enhancing Features: Array of Course Electives – Students can pursue expertise through a wide variety of advanced course electives.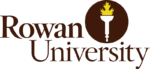 From its beginnings as a teacher preparation college in 1923, Rowan University has since grown into a prestigious regional university that was ranked as one of the best public university in the North by U.S. News & World Report. Today Rowan services more than 14,000 students with 80 bachelor's, 60 master's, and 5 doctoral programs. Rowan has established itself as a force in online education through its commitment to collaborative, integrated learning, scholarly research, creative activities, and community service–many of which are often weak points in online education programs. Further strengthening its online degree programs is the career-oriented design of curriculum and degree programs. Many online students will participate in remote internships or professional projects through Rowan's formidable professional network, making Rowan an excellent choice for the career-minded student.
Rowan University's Department of Health and Exercise Science offers a Master of Arts in Wellness and Lifestyle Management program that consists of 10, 3 credit courses–the first nine of which can be completed in any order. Thus students can enroll at any of the starting points of the 8-week modules through the year in order to accommodate the various schedules of working students. Coursework covers the foundational topics of health and wellness management with an emphasis on leadership and professional presentation, program planning, nutrition, and disease management. Upon completing the general coursework, students will then participate in a Capstone project and/or an internship facilitated by the program's Internship Coordinator, so that online students can build real-world, demonstrable professional experience.
Average Tuition Rank (per credit hour): 7th – $730
Flexibility Enhancing Features: Flexible Start Times – Students can enroll at the starting point of any of the year-round 8 week modules; Program Facilitated Internship – Career-minded students will be placed into a professional internship to build real-world, marketable experience.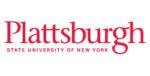 SUNY Plattsburgh is a school with a vibrant philosophy and culture. One of the school's main mission statements is: "Lives are transformed here." SUNY Plattsburgh delivers this transformation through an emphasis on renowned teachers and nationally recognized scholars, who demonstrate true dedication to student success. The school takes this very seriously, stating that this "claim is more than here hype." Thus online students can expect degree programs where their instructors actively engage them through motivation, advisement, and personalized instruction. This makes their online programs stand out, as many schools in online learning do not have the same priorities and thus students often lack the student-teacher relationships that can be so instrumental in a student success outcomes–both in the short-term and long-term. For students looking for an online program that delivers on real peer collaboration and teacher investment, SUNY Platt is likely hard to beat.
SUNY Platt offers a 100% online Master's of Science in Fitness and Wellness Leadership that is composed of 30 to 33 credit hours. The program is designed to accommodate the busy schedules of working students, and so coursework can be completed anytime and anywhere, so long as there is a working internet connection. Coursework content combines the foundational concepts of physiological science, nutrition, and psychology with business management techniques. This regimen of coursework prepares students to take on positions of leadership within businesses and corporations. Further enhancing the career-oriented focus of the program is the program's internship track where students can choose to pursue a specific area of professional interest in order to build real-world experience that functions as a highly marketable achievement upon graduation. This program's business-oriented curriculum coupled with its emphasis on career-success outcomes make it an ideal program for students looking to take their health and wellness profession into the business world.
Average Tuition Rank (per credit hour): 9th – $942
Flexibility Enhancing Features: Program Internship Track – Students can build marketable professional experience in an area of their choice through a real-world internship.