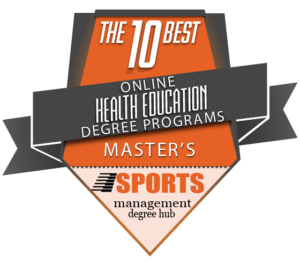 Healthcare is one of the fastest-growing sectors in the country. According the U.S. Bureau of Labor Statistics, healthcare-related occupations are predicted to grow 18% over the next decade, which is nearly three times the average rate and totals about 2.3 million jobs, including everything from healthcare practitioners to technical and administrative workers.
In part, innovations in healthcare tech are driving growth, but equally significant is a renewed interest in public health and health promotion. The more we've learned about day-to-day wellness, the more we've needed to spread new knowledge with the help of health educators — an occupation the BLS expects to grow by 16% (or 19,200 jobs). As with any job, health educators carry various responsibilities, specializations, and areas of focus. Worksite Wellness Managers help organizations implement healthy practices around the office; Community Health Educators focus more on traditional public health strategy in neighborhoods. Other educators work in clinics, hospitals, fitness centers, and elsewhere.
While a bachelor's may result in entry-level positions, the best option is to pursue an MS in Health Education (or related master's in health), after which you can earn a Certified Health Education Specialist (CHES) credential.
Of course, masters are expensive – but we've got you covered. Below you'll find the 10 most affordable master's degrees in health education, all available online to increase flexibility and lower tuition. Keep reading to find an affordable master's that fits your needs!
1) University of Florida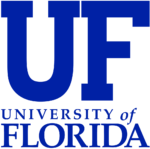 Founded in 1853, The University of Florida has a total enrollment over 50,000, including students from every state and more than 100 countries. As a member of the Association of American Universities, US News ranks Florida among the top 40 schools in the nation, with additional high marks for overall value, high school counselor rankings, and online programs. Kiplinger's Finance and Fisk Guide to Colleges have each ranked Florida third in the country for affordability, and two-third of students graduate with zero debt. The school's 20:1 student-to-faculty combines collaborative learning with individualized instruction, and nearly half of classes have fewer than 20 students.
Florida offers a 100% online MS in Health Education and Behavior that requires 30 credit hours, including Philosophy & Principles of Health Education, Planning Health Education Programs, Principles of Epidemiology in Public Health, Theories of Health Behavior & Practice, and Evaluating Health Education Programs, among others. From there, students have the opportunity to customize the degree through a variety of electives like HIV/AIDS Education and Health Promotion Programs for Priority Populations, which can be used to pursue career interests. All courses are designed for maximum flexibility to accommodate students' schedules, and course work follows standards set by the National Commission for Health Education Credentialing. All students are required to sit for the Certified Health Education Specialist (CHES) exam.
2) University of South Carolina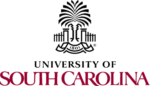 Founded in 1801, The University of South Carolina is the state's flagship university, with a total enrollment of 35,000 with an active alumni base of 250,000. In addition to several top rankings by US News, USC programs have been recognized by Forbes, Washington Monthly, The Financial Times, The Wall Street Journal, and the National Research Council, among others. With an 18:1 student-to-faculty ratio, classes are intimate – a third have less than 20 students – and the university fosters a collaborative, vibrant approach to education.
South Carolina offers an online Master of Public Health in Health Promotion, Education, and Behavior, which consists of 45 units and can be completed in 24-26 months. In addition to the public health core, students take classes in Health Promotion, Planning Health Promotion Programs, Community Health Development, Applied Health Communication, and Examining Health Inequalities, among others. At the end of the program, a practicum seminar and fieldwork experience are required. USC's program is specifically designed for working professionals, including flexible scheduling and training in highly transferable, interdisciplinary skills. Upon graduation, students will be prepared to: lead and advocate for health changes in organizations and communities; develop programs to promote good health at the personal, organizational and public policy levels; and evaluate health programs' effectiveness.
3) Arizona State University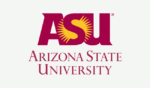 Arizona State University, founded in 1885, has a total enrollment of 52,000. US News ranks ASU as the the #1 Most Innovative School in America, and publications including Forbes, The Daily Beast, Money, and the Wall Street Journal all highlight the university, as well. ASU regularly ranks among the best-funded schools in the country for research, and, with a 23:1 student-to-faculty ratio, the university is able to offer the collaborative feel of a large institution with the intimate setting of a smaller school. Over 40% of classes have fewer than 20 students, and less than one in five have 50.
ASU offers a highly affordable MS in Exercise and Wellness that requires 36 credit hours. Core classes include Health Promotion, Exercise and Wellness Seminar, Research Statistics, and Physiological Aspects of Physical Activity and Chronic Disease. The back half of the program features concentrations in either Health Promotion and Physical Activity or Fitness and Conditioning. As well as a set of electives, students then decide between a thesis, applied project, or comprehensive exam to serve as a culminating experience. (All students are admitted to the non-thesis option but must apply to the thesis option.) Graduates of the program are prepared to pursue a range of career paths, from commercial fitness and wellness to health education and counseling. Alternatively, students may pursue additional graduate studies in exercise physiology, public health, or physical therapy.
4) Walden University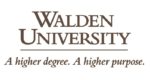 Founded in 1970, Walden University is home to one of the first fully online learning centers and now offers more than 140 degree programs – including bachelor's, master's, certificates, and doctorate degrees – with than 300 specializations and concentrations. Further, Walden's 47,000+ enrollment includes students from all 50 states and over 150 countries. With a 18:1 student-to-faculty ratio, the university combines a vibrant, dynamic atmosphere with intimate instruction and small class sizes. For adult learners and working professionals, Walden has a number of affiliations with school districts, healthcare centers, corporations, and nonprofits, helping to reduce tuition costs and emphasize career-oriented curricula.
Walden offers an online MS in Health Education And Promotion that includes 50 quarter credits, with core classes like Exploring Health Education in the 21st Century, Socioecological Perspectives on Health, Health Education and Communication Strategies, Applied Research in Public Health, Grant Writing, and Public Health Administration and Leadership, among others. Students can also opt to complete a specialization in Emergency Preparedness, Health Policy and Advocacy, Population Health, Social Entrepreneurship and Innovation, or a self-designed track. All courses are built for flexibility to accommodate adult learners, working professionals, and non-traditional students, and the capstone requirement adds a real-world component to the program. Walden's generous transfer policy allows up to 25 credits waived, and multiple start dates are available throughout the year.
5) Nebraska Methodist College of Nursing & Allied Health

An affiliate of Methodist Health System, Nebraska Methodist College is a private university in Omaha with a total enrollment of about 1,000. Founded in 1891, Nebraska Methodist is one of the region's top-rated healthcare institutions, built upon a foundation of holistic practices, service-learning, community-based education, and leadership development through industry-leading course work. NMC's 12:1 student-to-faculty allows the university to balance individualized teaching with collaborative learning, creating a dynamic, 21st century learning experience.
Nebraska Methodist College offers an online MS in Wellness and Health Promotion Management that consists of 33 credits: Strategic Management for Wellness Professionals, Organizational Change and Wellbeing, Health Intervention Planning & Design, Human & Financial Return on Investment, and Marketing Health Promotion, among others. To complete the degree, students take a two-part Health Promotion Management capstone that requires a portfolio of work and thesis (paper or project). Courses deliver in accelerated 5-week blocks, and students finish the program in just 16 months, with 24/7 access to course material, a flexible format, and affordable pricing. Graduates of the master's program will be prepared to create, manage and assess wellness initiatives in corporate, community and clinical settings. In designing the curriculum, NMC follows guidelines set by the International Association for Worksite Health Promotion, Wellness Council of America, and Institute for Health and Productivity Management.
6) West Virginia University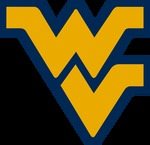 Founded in 1867, West Virginia University has a total enrollment of 28,500 and is ranked among the top 100 public schools in the country. US News places WVU's online programs on a half-dozen rankings, and Washington Monthly and Forbes have praised West Virginia, as well. The university's 19:1 student-to-faculty ratio helps to support a vibrant learning community, combining the resources of Carnegie Foundation-recognized research institution with the intimacy of a liberal arts school. Nearly forty percent of classes have fewer than 20 students and less than 18 percent have 50.
West Virginia's affordable MS in School Health Education provides individuals working in education settings with the knowledge and skill set to teach students how to make healthy decisions. The 30-credit curriculum features classes in Community and Context in School Health, School Health Program Design, Leadership and Advocacy in School Health, Advanced Teaching Strategies, and Classroom Organization and Management, among others. All courses are created for maximum scheduling convenience, and multiple entry dates are available each year. In addition to academic course work, students will develop critical thinking, leadership, and communication skills. The degree meets National Council for Accreditation of Teacher Education standards and includes Council on Education for Public Health core public health competencies.
7) University of Illinois at Urbana-Champaign

Founded in 1867, The University of Illinois at Urbana-Champaign is the state's second oldest university, with 150 undergraduate and 100 graduate and professional programs. As one of the top public universities in the country and a traditional "public ivy," Illinois has been ranked highly by Times Higher Education, Academic Ranking of World Universities, and QS World University Rankings. US News ranks UI among a top-50 national university, with additional high marks for overall value and online programs. With a 20:1 student-to-faculty ratio, Illinois features a dynamic, collaborative education model; 40% of classes have fewer than 20 students, and just 1 in 5 have 50.
Illinois's affordable online MS in Health Communication consists of 32 hours. Administered by a top-10 ranked Communications department, courses include Health and Family Communication, Provider-Patient Communication, Cultural Considerations in Healthcare, Health Informatics, Successful Health Campaigns, Health Communication Research Methods, and more. All students are required to complete a capstone project, supervised by HCOM faculty and added as part of a graduate's portfolio (e.g., a research paper, webinar series, presentation, etc.). For maximum flexibility, all courses are 100% online and asynchronous, meaning students complete work according to their own schedule. Further, students have the ability to specialize in interpersonal, family, organizational, socially mediated, or cultural communication. Alumni of the program have worked at organizations like the Mayo Clinic, American Medical Association, Press Ganey Associates, and American Academy of Pediatrics.
8) East Carolina University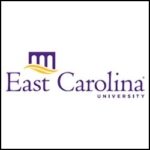 Founded in 1907, East Carolina University is a public research institution with a total enrollment of about 29,000. Washington Monthly has ranked East Carolina as the #1 "Bang for your Buck" university in the country; Princeton Review and Forbes place it highly overall; and US News ranks ECU among the best schools in the country for national universities, public schools, schools offering veteran services and benefits, and schools with online undergraduate and graduate degrees. ECU's 18:1 student-to-faculty ratio promotes an intimate, tight-knit atmosphere, combining personalized instruction and collaborative learning. A third of classes have fewer than 20 students.
ECU offers an online MA in Health Education that consists of 30 credit hours, including Foundations of Health Education and Promotion, Introduction to Epidemiology, Research Methods in Health Education, Intervention Strategies for Health Education and Promotion, Needs Assessment in Health Education and Promotion, and Evaluation of Health Education and Promotion Programs. From there, students can tailor the degree to areas of career interest through a variety electives, as well as earn real-world experience with internship credits and a thesis. Designed for working working professionals (in healthcare or another field), courses are highly flexible to fit individual schedules. Upon graduation, students will be prepared for careers in in academic, clinical, community or corporate settings, and may sit for the Certified Health Education Specialist (CHES) exam.
9) Maryland University of Integrative Health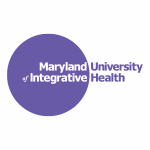 Founded in 1981, Maryland University of Integrative Health is a private non-profit graduate school in alternative medicine, specializing in preventative health, integrative health, and wellness. As one of the few institutions of its kind, MUIH is accredited by the Middle States Commission on Higher Education, the Maryland Higher Education Commission, and several professional organizations. Its guiding principles are Interconnection, Holism, Transformation, Diversity, and Resilience.
MUIH offers an affordable master's in Health Promotion that consists of 20 core credits, with classes like Transformative Communication Strategies, Health Education Program Evaluation, Topics in Diversity for Health and Healing, and Survey of Complementary Health Approaches. Next, students choose a concentration in Community Health Education (13 credits) or Workplace Wellness (34 credits). In particular, students will review the psychological, social, and environmental factors affecting health, and design holistic programs to promote health in communities and workplaces. All online course work offers top-notch flexibility. In addition to expert faculty, students receive support from career services, registration assistance, and IT support.
10) Loma Linda University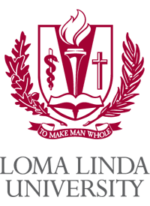 Founded in 1905, Loma Linda University is a Seventh-day Adventist school that specializes in allied health professions, behavioral health, medicine, nursing, pharmacy, dentistry, and public health. Total enrollment stands around 4,500, and Loma Linda unique 3:1 student-to-faculty ratio promotes a highly intimate, individualized education with small classes and direct access to expert faculty. For those interested, tuition assistance is available, as well: over half of undergrads receive some form of financial aid.
Loma Linda offers an MPH in Health Education that consists of 56 units and can be completed in a little over 2 years, increasing affordability. Core requirements include Public Health for Community Resilience, Public Health for a Healthy Lifestyle, and Public Health and Health Systems. Students will also complete a practicum to gain real-world experience in the field. Flexible scheduling fits the needs of working professionals, adult learners, and non-traditional students, and courses deliver through the Canvas learning platform, which gives students 24/7 access to material, as well as group discussion boards, live chat rooms, and video conferencing. On completion of the degree, students are eligible to take the Credentialing Examination in Health Education, Certified Health Education Specialist (CHES), or Master Certified Health Education Specialist (MCHES).