m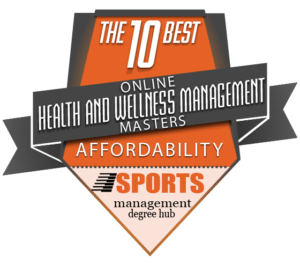 "Encouraging wellness and prevention helps improve quality of life and can lower costs, too."

–Charles Boustany
Businesses, organizations, and the general public are beginning to wake up to the importance of proactively managing wellness. With rising healthcare costs, growing national crises like obesity and substance abuse, and a greater awareness of the link between health and emotional wellbeing/productivity, its becoming clear just how important preventative strategies can be. If you're wise to the importance of health, and passionate about wellness, you can become an agent of positive change by pursuing an affordable online Master's in Health and Wellness Management.
With a Master's in Health and Wellness Management, you'll have a flexible range of career paths. Some professionals with this credential develop corporate health initiatives, direct nutritional or fitness programs at community centers, assess and develop clinical health programs, or work as independent wellness consultants. And while salaries and job prospects vary by title and workplace, the employment outlook looks bright. The Bureau of Labor Statistics projects a faster-than-average growth rate of 16% for health educators and community health workers between 2016 and 2026. The WELCOA National Wellness Compensation Survey finds that the average worksite wellness and affiliated health management professional earns an average salary of $55,000.
Fortunately, earning a Master's in Health and Wellness Management can be rewarding, convenient, and affordable. Online degree programs allow busy the flexibility they need to earn their degrees while maintaining employment or meeting family obligations, and often include the option to specialize or accelerate the course of study. Better still, an online master's can be highly affordable, with high-quality schools delivering low-cost classes through rigorous and engaging virtual instruction.
If you're ready to embark on this rewarding career path, check out our listing of the 10 Most Affordable Master's in Health & Wellness Management. Each school listed in our ranking is fully accredited and delivers high quality instruction through online classes at an affordable price point. Explore your options and find the school that can help you get started helping others to live longer and live better.
1. American College of Education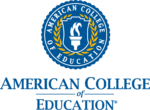 The American College of Education (ACE) is a private institute which is headquartered in Indianapolis, Indiana, and which offers degrees and classes exclusively online. ACE was formed in 2005, and took over the academic programming of Barat College, which had operated from 1858–2005. The university awards online degrees at the master's and doctoral level, as well as graduate certificates and specialist degrees, and a bachelor's degree completion program. ACE's mission is to provide accessible and affordable online training to future educators, and popular areas of study include Early Childhood Education, Educational Technology, and Educational Leadership. Total enrollment is over 4,5000, and the school has been recognized for both affordable tuition and academic strength, and has been included among the nation's "Best Online Graduate Education Programs" by U.S. News & World Report, and designated as a "Best Value School" by University Research & Review.
The American College of Education offers a remarkably affordable online Master's in Health and Wellness Education. The Master of Education degree is designed to prepare graduates for work in a variety of settings, including PK-12 schools, community institutions, and private or public organizations, and students in the online master's program receive training in community need assessment, health program design, and in the creation and delivery of educational content. The curriculum includes evidence-based practices, is taught by accomplished health professionals, and prepares students to sit for the Certified Health Education Specialist (CHES) exam. A total of 31 credits are required for graduation: 13 credits in Health and Wellness Courses, 12 in Education and Teaching Core Courses, 3 credits in Research Courses, and 3 in Leadership Courses. The program concludes with a one-credit Capstone Course. Class topics include Technology, Leadership, and Health Informatics, Behavioral Diversity in Health Education, and Principles of Program Design and Implementation. This well-rounded online master's degree costs a fraction of the price of similar degrees at other schools, at the affordable price of $235 per credit.
2. University of Wisconsin- Extension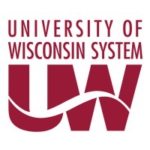 The University of Wisconsin- Extension (UW Extension) is the statewide branch of the University of Wisconsin System which is dedicated to e-learning and Continuing Education. The University of Wisconsin System is a network of 26 public universities located throughout Wisconsin, and enrolls over 174,000 students annually. The UW Extension was established in 1907, and had assumed its current form by 1965. The university branch has offices in all 72 Wisconsin counties, and is made up of four divisions: Continuing and Online Education, Cooperative Extension, Business and Entrepreneurship, and Public Broadcasting, which administers Wisconsin Public Radio and Wisconsin Public Television. The Division of Continuing and Online Education offers a range of flexible and affordable online undergraduate and graduate degrees, certificates and credentials, and academic programming is highly responsive to the demands of local industries and businesses. The division 's innovative online learning platform supports a variety of educational models, including collaborative, independent, and self-paced formats.
The University of Wisconsin- Extension confers a comprehensive and affordable master's in health and wellness management. The broad and in-depth curriculum incorporates principles of strategic communication, emerging technology, marketing and business planning, and fieldwork, fully preparing students to design, implement, promote, and manage effective health initiatives in a variety of settings. The UW Extension online master's program specifically emphasizes the development of wellness initiatives for workplaces, including both the public and private sector. The online degree requires a total of 36 credits, comprising 12 courses in all, along with a culminating Capstone Course. The curriculum covers such practical topics as legal and policy issues, program planning, budgeting, change management, marketing, and strategic communication. At an affordable cost of just $390 per out of state credit, this online master's degree is an outstanding value.
3. American College of Healthcare Science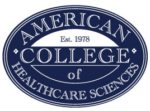 The American College of Healthcare Science (ACHS) is a private college of holistic health which is based in Portland, Oregon and delivers educational programming entirely online. The school law first launched in 1976 as the distance education branch of a naturopathic college located in Auckland, New Zealand. It became fully independent in 1978 as the Australasian College of Herbal Studies, and opened an office in the United States in 1995. Today, the school operates a highly environmentally-friendly campus in the city of Portland, which includes a botanical teaching garden which is open to the public, the Apothecary Shoppe College Store, administrative offices and classroom space for periodic in-person instruction. It is one of the nation's few fully-accredited schools entirely dedicated to holistic health, and confers respected and affordable undergraduate and graduate certificates, diplomas, and degrees. Academic disciplines at ACHS include herbal studies, homeopathy, holistic nutrition, and integrative health and fitness.
The American College of Healthcare Science accords a flexible, holistic and affordable online master's in health and wellness management. The degree is designed to meet the mandate set forth by the Surgeon General's National Prevention Strategy (NPS) to "maintain a skilled, cross-trained, and diverse prevention workforce," using a holistic and integrative perspective. The curriculum has been approved by the National Association of Nutrition Professionals (NANP) and, in conjunction with 500 hours of field experience in holistic nutrition, qualifies students to undertake the Board Certification in Holistic Nutrition exam offered by the Holistic Nutrition Credentialing Board. The course of study includes 24 credits of core requirements and 12 credits of electives. Students may choose to pursue a general degree or to target their electives to pursue a specialized track, such as Aromatherapy, Nutrition, or Herbal Studies. Class topics include Wellness Coaching & Communication Skills, Anatomy & Physiology, Stress Management and Emotional Health, and Assessment and Integration of Research. The program concludes with an online master's capstone project. This distinctive and integrative online graduate degree is also affordable, costing only $475 per credit.
4. Liberty University

Liberty University is a private, nonprofit, evangelical Christian university based in the town of Lynchburg, West Virginia. The school was founded by the noted televangelist, reverend Jerry Falwell in 1971, and has grown into the largest Christian university in the world. Liberty's student body totals 110,000 students, with the vast majority enrolled as distance learners in the school's popular and affordable online degree programs. The school awards a broad selection of degrees, with 297 bachelors, 315 masters, and 32 doctoral programs offered on-campus and online. Its 17 divisions include schools of medicine, business, law, aeronautics, engineering, divinity, and osteopathic medicine. The 7,000-acre campus ranks as one of the ten largest in America, and features an observatory, a artificial snow ski slope, and expansive dorms with private kitchens and bathrooms. The Carnegie Foundation has designated the Liberty as a "research university of moderate research activity," and U.S. News and World Report ranks the university 231st in National Universities.
Liberty University offers an accelerated and affordable master's in health and wellness management through its School of Behavioral Sciences. The Online Master of Arts in Human Services Counseling – Health and Wellness Degree is taught through a series of brief, 8-week classes, and takes an average of just 1.5 years to complete, but can be finished in as little as one year on a full-time, accelerated basis. The program blends evidence-based practices and scientific principles with a Christian worldview, training students to guide clients to better outcomes in terms of physical, emotional and spiritual well-being. Faculty bring real-world experience in human services and counseling to the virtual classroom. The 30-credit course of study comprises 18 credit hours in Core Courses and 12 credits in Crisis Response and Trauma. Sample classes in the core include Studies in Interpersonal Communication, Multicultural Issues in Human Services, and Group Dynamics. Tuition is exceptionally affordable, costing only $565 per out of state credit.
5. University of Wisconsin Superior

The University of Wisconsin–Superior (UW Superior) is a public university located in Superior, Wisconsin. The university was originally formed as the Superior Normal School, a teacher training institute, in 1893, and has broadened its offerings to become a college by 1951, and a university by 1964. UW–Superior now awards degrees at the associate, bachelor's, master's, and specialist's levels, and serves a total of 2,365 undergraduates and 204 graduate students. It is designated as the public liberal arts college in the University of Wisconsin System, and also belongs to the Council of Public Liberal Arts Colleges. The school operates four regional research centers and three field research and education properties, where students and faculty gather data and develop innovations in historical records, wetlands conservation, and regional transportation, among others. Tuition is notably affordable and class sizes are exceptionally small, with a student to faculty ratio of just 13 to one. UW Superior is ranked 36th in Regional Colleges Midwest and an incredible 3rd in Top Public Schools by U.S. News and World Report.
The University of Wisconsin Superior grants an exceptionally affordable master's in health and wellness management, which is available entirely online. The master of science degree represents a collaboration with UW-Extension and five University of Wisconsin campuses, and has been specifically designed for working adults with experience in the field of health who are looking for a flexible path to leadership in the field of wellness instruction and management. Faculty are drawn from across several schools within the University of Wisconsin system, including UW-Green Bay, UW-La Crosse, UW-Parkside, UW-River Falls, UW-Stevens Point, and UW-Superior, resulting in an instructional team with high expertise. The 36-credit course of study consists of a set core curriculum, followed by a final capstone experience. Classes cover both theoretical and practical topics, including such areas as Planning and Evaluation for Wellness Managers, Wellness Law, Best Practices and Emerging Issues in Wellness, and Biopsychosocial Aspects of Health. Tuition is set at the highly affordable price of $565 per credit.
6. Benedictine University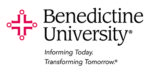 Benedictine University ("Benedictine") is a private, Roman Catholic institute which is based in the village of Lisle, Illinois, and operates branch campuses in Springfield, Illinois, and Mesa, Arizona. It was established back in 1887 by the Benedictine monks of St. Procopius Abbey, as St. Procopius College, an all-male school on Chicago's West Side dedicated to serving local young men of Czech and Slovak descent. The school became a college in 1971, and a university in 1996. Today, it grants degrees in 59 undergraduate majors as well as 15 graduate degrees, 34 graduate certificates, and 4 doctorates. The school is small and close-knit, with a student body of 6,069, and a student to faculty ratio of only 12 to one. Benedictine integrates liberal arts studies across all disciplines, while promoting professional fields of study, and has popular and widely-recognized offerings in the fields of business and health. Forbes has designated the school as one of "America's Top Colleges" and U.S. News and World Report ranks it 223rd in National Universities.
Benedictine University accords an affordable online master's degree in health and wellness management which is designed for for professionals holding an undergraduate degree in a life or physical science. The Online Master of Science in Nutrition and Wellness can be completed in just two years at the manageable pace of one class at a time, allowing students to earn their degree on time while maintaining employment. The broad curriculum develops a deep understanding of the cultural, environmental, and scientific principles of wellness and nutrition, and prepares students to develop effective programs to promote positive change. Faculty are drawn from researchers, educators and professional practitioners in the field, all of whom hold terminal degrees. The program covers an expansive 52 credit hours, including a 28-credit Required Nutrition and Wellness Foundation, 8 Topics in Nutrition, 20 in Applied Nutrition Research, and 4 credits in Electives. Sample classes include Maternal and Child Nutrition, Complementary Nutrition Therapies, and Science of Sports Nutrition. The program's tuition is highly affordable, costing $650 per credit.
7. Nebraska Methodist College

Nebraska Methodist College of Nursing and Allied Health (NMC) is a nonprofit, private college of health professions located in Omaha, Nebraska. NMC was established in 1891 and is affiliated with the Nebraska Methodist Health System, one of the largest health systems in the state. The school is fully dedicated to instruction in nursing and allied health, and grants a total of 42 certificates and degrees at the associate's, bachelor's, master's and doctoral level. The 80-acre urban campus houses 10 cutting-edge and fully-equipped laboratories, where students can practice real-world healthcare skills. Students benefit from personal attention as well as hands-on learning; total enrollment at NMC comes to 1,100, and class sizes are extremely small, with a student to faculty ratio of 12 to one. Popular programs include Nursing, Surgical Technology, Healthcare Management, Radiologic Technology, and Respiratory Care. The school has been recognized by the Carnegie Foundation as a Community Engaged Institution
Nebraska Methodist College of Nursing and Allied Health grants an accelerated and affordable master's in health and wellness management which can be completed fully online. The Master of Science in Wellness and Health Promotion Management is designed for professionals interested in creating, managing and assessing wellness initiatives in a variety of clinical, corporate, and community environments, and combines business and organizational competencies with health and wellness skills. All online courses are taught by highly experienced and credentialed instructors. The entire online master's degree can be completed in just 16 months, and is comprised of a series of brief, 5-week online learning modules, with a one-week break between each. The course of study totals 33 credit hours, and includes such courses as Strategic Management for Wellness Professionals, Ethical Leadership and Conflict Management, and Health Intervention Planning and Design. The cost of the master's in Wellness and Health Promotion Management from NMC is very affordable, at a price of $719 per out of state credit.
8. Rowan University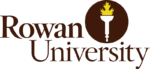 1923 as the Glassboro Normal School, a school for training future educators, with an initial class of 236 female students, and became co-educational about 15 years later. The school was one of the first to offer training in special education, with pioneering programs for reading disabilities and physical therapy in the 1930's and 1940's. In current times, Rowan enrolls a total of 15,401 undergraduates and 2,045 graduate students, and has a low student to teacher ratio of 17 to one. Rowan is organized into thirteen units, including a medical school, Graduate School of Biomedical Sciences, a School of Business, and the only School of Osteopathic Medicine in the state. Since 2007, the university has been honored with 13 awards for green initiatives and recognized as 2nd in the nation in the Social Mobility Index school index. U.S. News and World Report ranks Rowan 171st in National Universities as well as 90th in Top Public Schools.
Rowan University offers a respected and affordable online master's in health and wellness management through its School of Health Professions' Department of Health and Exercise Science. The Master of Arts in Wellness and Lifestyle Management is designed to train graduates to develop and manage wellness and lifestyle change programs in a variety of community, clinical and business settings. The course of study consists of 10 three-credit classes, for a total of 30 credits. The courses can be taken in any order, allowing students to start their studies at the beginning of any module. The program's final unit consists of a culminating experiential learning component, and students can choose between either a Capstone Project or an Internship in Wellness and Lifestyle Management. Class topics include Leadership and Management in the Health Professions, Wellness Coaching and Behavior Change, and Program Planning in Health Promotion. A a cost of $730 per credit, the online master's degree from Rowan is highly affordable.
9. Maryland University of Integrative Health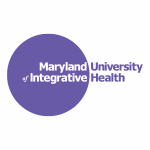 Maryland University of Integrative Health (MUIH) is a private not-for-profit graduate school of alternative medicine which is located in Laurel, Maryland. It is one of the nation's few graduate schools dedicated fully to instruction in integrative medicine. MUIH got its start in 1974 as an acupuncture clinic, evolving into an acupuncture school, the Tai Sophia Institute, by 1981. It was the first American school to gain accreditation from the Accreditation Commission for Acupuncture and Oriental Medicine. MUIH now offers holistic and person-centered degrees at the doctoral and master's level, along with graduate, post-master's, and post-bachelor's certificates, all of which combine modern science and evidence-based treatments with traditional healing practices.
The Maryland University of Integrative Health grants an affordable and online
The online Master of Arts in Health & Wellness Coaching trains graduates to help clients set personal health goals, implement lifestyle changes, and to manage client progress. The 30-credit program covers 18 credits in foundational courses and 12 in concentration classes. Students have the option to specialize in herbal studies, integrative health practices, or nutrition. In addition to coursework, students develop real-world health counseling skills through supervised one-on-one client coaching work. The curriculum has been approved as a Transition Program by the International Consortium for Health & Wellness Coaching (ICHWC), and graduates will be qualified to sit for the national certification exam. The program is an affordable option, with a low price of $803 per credit.
10. SUNY Plattsburgh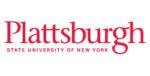 The State University of New York College at Plattsburgh (SUNY Plattsburgh) is a public liberal arts college which is based in Plattsburgh, New York. It is a senior member of the State University of New York system, the nation's largest systems of higher education, and dates back to 1889, when it was established as the Plattsburgh State Normal and Training School, a teacher's college. In 1948, the school joined the SUNY system and assumed its present name. In modern times, the college serves a small student body of 5,719 undergraduates and graduates, with a low student to teacher ratio of 15 to one. SUNY Plattsburgh has one of the state's highest proportions of international students, and was ranked #1 in the nation among these students for "satisfaction with the learning environment," according to the International Student Barometer. The most popular of the 60 available majors is Business, followed by Health Professions, and other high-ranking or notable disciplines include Communication and Journalism, Education, Expeditionary Studies, and Canadian Studies. With strong academics and affordable tuition, SUNY Plattsburgh has received excellent rankings, including a designation of 71st in Regional Universities North, 53rd in Best Value Schools, and 21st in Top Public Schools from U.S. News and World Report.
The State University of New York College at Plattsburgh awards a flexible affordable master's in health and wellness management, with course content delivered fully online. The Fitness & Wellness Leadership Master's combines advanced studies in exercise science with business management techniques, to prepare graduates to succeed as independent health and fitness coaches or to design and implement wellness programs within organizations. The curriculum includes up-to-date topics in biomechanics, physiology, exercise program design, along with accounting, marketing, and management, and prepares students to sit for certification examinations from such national organizations as the American College of Sports Medicine (ACSM) and the National Strength and Conditioning Association (NSCA). Three specializations concentrations are offered within this affordable master's degree: Advanced Personal Fitness Training, Older Adult Fitness-Gerontology, and Athletic and Sports Performance. The course of study consists of 30-33 credits, with 27 in foundation classes, 3 credits in a specialization, and an optional 3-credit fitness field internship. Tuition is set at the affordable price of $942 per out of state credit.