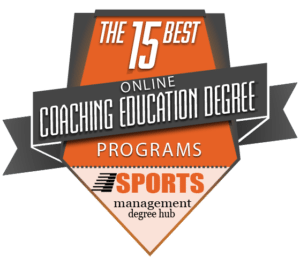 Coaching sports as a career is an exciting profession that allows coaches to pursue a lifelong and dynamic relationship with either their favorite sport or a larger sports-oriented organization. The sports market, however, is inevitably tied to the growth of the sports industry as a whole, which fortunately for coaches is exploding with a growth that is far above the national average. According to Darren Heitner at Forbes.com, the sports market was worth $60.5 billion in 2014 and is projected to rise to $73.5 billion by 2019, making it one of the fastest growing sectors of the American economy. This is good news for current and prospective coaches alike, as now is the perfect time to enter the field; but it also means that professional competition increases as the popularity of coaching careers rise. A master's of coaching education will provide students with the education and experience required to stand out from such competition and earn successful careers.
An online Master's in Coaching Education can either give you the foundational education for a teaching licensure, or enhance your ability to succeed as one. The sports industry is booming, and is expected to continue expanding for the foreseeable future. At Sports Management Degree Hub, we aim to help students, teachers, coaches, and other professionals in their search for degrees, certifications and educational programs that revamp and reward your intellectual curiosity, tangible skills, leadership, through building knowledge of practical, theoretical and scientific influences on physical education, coaching, sports performance, fitness and more. Make sure to carefully review all of the programs you find on this site and cross reference them with the requirements where you want to work, and your career goals. Not every position within the sports industry requires licensure, but many do. If you do want to teach Physical Education, make sure to check out our ranking of the 10 Best Online Masters in Physical Education Degree Programs.
Things to Consider in Picking a Coaching Education Program
We've collected a number of top graduate programs in Coaching Education and ranked them from a methodology that is detailed below. But make sure to go into it with your own criteria. Ask yourself the following:
What's your ideal position in the sports industry? If you know this, work backwards, and choose a program that addresses your specific career goals with courses and concentrations that will impress future employers and more importantly give you the skills you need to succeed where you want to.
Is there a specific sport you want to coach or teach? Many of the schools on this list are known for sports they specialize in. Studying under faculty at a school known for its football program is a great path towards coaching football, perhaps even at a storied university you attend. Attending a school with coaches you want to emulate could lead to a job working for them.
Would a broader, open-ended education serve your goals better than a more specific one? Some programs are meant to help professionals drill down into areas they want to improve, while others give students a more versatile, foundational education across the spectrum of coaching, physical education, sports management and related positions.
What are your budget, obligations and time constraints? Our rankings will let you know detailed information about degree timetables, delivery methods, cost and more. Set limits and expectations and find a program that meets them.
With these thoughts in mind, make sure to check out all of the rankings we offer at Sports Management Degree Hub.
Do I Need A Master's in Coaching Education
A Master's in Coaching Education is great for two types of people:
People currently working as coaches that want to expand on their experience with cutting edge methods and techniques
Learners and coaches that are looking to validate their love for the work and experience with credentials and rigorous, structured instruction leading to advanced skills in coaching
These programs are built to give you a number of skills that are applicable throughout the sports industry, or truly in any professional setting. These include, but are certainly not limited to skills in:
Leadership
Communication
Problem-solving
Psychology
Team building
Assessing strengths and weaknesses
Motivation
Nutrition
Exercise
Strategy
Legality and Ethics
There are many routes to a career in coaching. Master's degrees certify your commitment to learning as opposed to resting on your laurels. They can open the career opportunities you qualify for drastically, prepare you for certifications and licensures in the field, and connect you to top notch faculty, professionals and likeminded peers while exposing you to the latest techniques and information impacting sports and coaching today. A Master's in Coaching Education can prepare you to work in a number of roles for:
Top college teams
Professional athletes
Professional sports teams
Upcoming young athletes
Olympians
Sports Academies
Master's in Coaching Education vs Physical Education
These are both incredibly valuable degrees for anyone looking to work in sports. Every program is different, and separate themselves through practical degree specializations and/or career-enabling and specific elective courses. The best of both of these Master's will empower you to:
Earn your degree while working full time
Give you real world learning experiences in sports
Connect you to professionals in positions you hope to work in
Increase your earning potential
The main difference between these programs is physical education degrees will lean more towards helping you work in a school or similar organization, and coaching degrees get you ready to captain a team or work with athletes in a variety of settings
Curriculum of Coaching Education Master's Degrees
Some of the topics covered in these programs include
Philosophy and ethics in coaching
Preventing injuries and sports safety
Conditioning
Skills and tactics
Administration
Organization
Sample courses often include:
Management and leadership for sports coaches
Sports Psychology
Nutrition
Risk Management
Sports Analysis
Coaching Ethics
Sport Law
Research for Coaches
What is Driving Growth in Coaching?
The U.S. Department of Labor has found the growth projected in coaching is being caused by:
Retiring high school coaches (state-certified coaches are better equipped to get these positions)
A larger need for women's athletics coaches at the college level
Private sports instruction demands from parents looking to get their children into fitness and athletics
A larger retiree pool looking for instruction in sports like tennis and golf
Other factors effecting this growth may include:
Burgeoning sports and new local sports markets being integrated into the global market
Sports like basketball, soccer or baseball picking up momentum in foreign markets
Now that you have a better understanding of what goes into graduate Coaching Education and Physical Education degrees, check out all of our rankings here, and read on for our superb Master's in Coaching Education ranking below.
About this Ranking
Working students considering distance learning options will be pleased to find that many of the more prestigious online degree programs will offer both the flexibility and affordability that is so crucial to balancing the hectic work-life schedules of those pursuing higher education while holding full-time jobs. For your convenience, we have ranked the top 15 online master's of coaching education through a three-fold metric, which is explained more thoroughly below. We hope that this ranking clarifies some of the best coaching degree options available while highlighting the qualities that make them the top contenders.
Methodology:
Affordability (1/3): The average cost per credit hour.
Flexibility (1/3): The number of specializations, accelerated courses, start dates, and other features granting flexibility for the student.
Academic Prestige (1/3): The academic prestige of the program's parent institution according to national and international rankings and reviews.
1. University of Missouri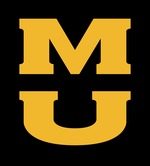 The University of Missouri's online master's degree in positive coaching offers a unique approach to coaching education that incorporates principles of psychology. Such principles include educational, school, and counseling psychology. And as the name of the degree implies, there is a special emphasis on positive coaching, which denotes undercurrents of positive philosophy and psychology. This aptitude for positive-mindedness is implored through both coursework and through the student's personal development in the program. Students will learn how to take themselves to higher levels of motivation, personal investment, satisfaction, and achievement; they will then learn how to apply these principles to elevate their future teams or their future organizations to the heights of optimal living.
The University of Missouri is the third most prestigious on this list, however, the program is the second most affordable, making it one of the rare options that offers both quality and affordability. The program is at the cutting edge of coaching education curriculum, implementing learning principles from a variety of psychological perspectives. It is also part of the National Association for Sport and Physical Education's (NASPE), meaning that the program's curriculum covers the "8 Domains of Coaching Competencies," thus ensuring students a well-rounded education that will serve them well in any area of the sports industry. This well-developed curriculum with unique foundations in psychology, combined with the university's prestige, efficiency, and affordability make this program an easy choice for the number 1 spot.
Cost Per Credit Hour: 2nd ($352)
Academic Prestige: 3rd
2. Georgia Southern University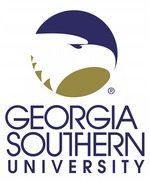 The School of Health and Kinesiology at Georgia Southern University is a well-developed department, offering undergraduate and graduate degree programs across athletic training, coaching, exercise science, nutrition and food science, pedagogy, physical activity/healthy living, and sports psychology. The School uses these various degree programs as an impetus for interdisciplinary collaboration in curriculums and research projects. This underlines the school's larger focus on collaboration and outreach, executed through community outreach programs, faculty research collaboration, and community partnerships aimed at enhancing human well-being.
The School offers a fully online M.S. in Coaching Education that is designed for professional coaches and those preparing to enter the field with a leg-up on the competition. The program consists of four semesters which deliver content in four main areas: performance enhancement, coaching administration, athletic training, coaching effectiveness. The curriculum follows National Coaching Standards and will bring graduates to the Level 5 Coaching Status, making them prime candidates for all levels of the sports industry. A unique and appealing feature of this curriculum is that it draws from the various other health-related departments in the school, allowing students access to a wealth of diverse interdisciplinary resources.
Cost Per Credit Hour: 4th ($410)
Academic Prestige: 8th
3. Ohio University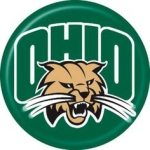 All Ohio University degree programs are focused on career outcomes. Curriculums emphasize actionable skills and design coursework accord to real-world demands of the job market. The University's online Master of Coaching Education thus focuses on skillsets that are of the highest demand in the current sports industry, teaching students to inspire players, lead teams towards high-end goals, and driving players to achieve more than they perceived possible. The online coursework is designed to accommodate current professional coaches, so that they can develop their knowledge and acquire new competencies while maintaining the time for their job.
Ohio University was named "2015 Best College" by the Princeton Review, so students in the Coaching Education program can expect a quality and rigorous education that will measure up to the highest of standards. The program is designed to be efficient and flexible, allowing students 24/7 access to coursework, which can be completed in just two years. Furthermore, the program's curriculum is built around the National Association for Sport and Physical Education (NASPE) "8 Domains of Coaching Competencies." Students can thus be assured that their time in the program will lay a foundation that encompasses all the necessary subjects required for success, regardless of the personal career path of the student. A second flexibility granting and unique opportunity can be found at OU for students wishing to pursue a career in soccer coaching. The M.S.R.S. coaching degree focuses on soccer coaching education and may be completed in two years with two brief face-to-face residencies. This degree is partnered with the National Soccer Coaches Association of America and taught by 15 world-class faculty members.
Cost Per Credit Hour: 10th ($590)
Academic Prestige: 4th
4. Ball State University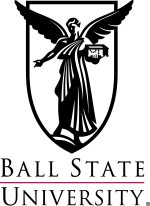 Ball State University is a leader in online education, and a prominent feature among their teaching philosophies is that despite the limitations of distance learning, students should have access to the same high quality faculty members that they would at the most prestigious universities. Thus Ball State University's Master's Degree in Athletic Coaching Education is taught by faculty who perform on national and international stages of coaching, and who have coached Olympians and NCAA champion athletes. Students in the program can state without a doubt that they are learning from the best of the best in the industry.
The program is further distinctive in its rich history in coaching education, as it was the first athletic coaching education program in the country to go online in 2002. With nearly 15 years of online coaching education experience, the program has purported the three most important fundamentals of online coaching education are: flexibility, quality faculty, and real-world preparation. Students can take just two classes a semester and still finish in just five, while participating in the cutting-edge research of the program's top-notch faculty, which in turn provides them with a research-based education that is in the highest demand in the real-world job market of the sports industry. The success of these strategies is evidenced in the success of the program's alumni, who hold top-tier coaching positions across the country, including the Big 10, the Mid-American Conference, and the Missouri Valley Conference.
Cost Per Credit Hour: 10th ($590)
Academic Prestige: 5th
5. West Virginia University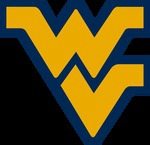 West Virginia University (WVU) boasts three aspects of the University's foundation: passion, innovation, and caring (through community service). These boasts are more than just claims and are clearly justified through the University's accomplishments. The University has pioneered many "firsts" throughout its history. And its pride, while mainly associated with its sports teams, is crucial to the school's philosophy. Hometown pride, academics, athletics, and community service all serve as pillars of enthusiasm and as conduits for supercharging school spirit. This school spirit persists long after graduation, as demonstrated by the University's highly active alumni network, which works closely with students in the coaching program to provide internship opportunities, and job opportunities after graduation.
The College of Physical Activity and Sports Sciences offers the M.A. in Athletic Coaching Education, which consists of 36 credit hours that can be completed in just two years. The fast-paced program is designed for teachers, coaches, and students, who are currently working and/or coaching. As mentioned above, the University's sense of pride and community drives a level of collaboration unique to this type of online program. Students will develop strong ties with their peers through collaborative projects, faculty-guided research projects, and alumni involvement. Efficient, affordable, and highly respected– WVU's coaching program offers a great option for students looking to grow personal and professional connections that will likely last a lifetime.
Cost Per Credit Hour: 3rd ($406)
Academic Prestige: 6th
6. Michigan State University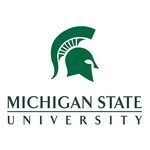 Michigan State University's College of Education Department of Kinesiology offers a M.S. Concentration in Coaching. The program is designed to provide students with the real-world experience needed to thrive in intercollegiate, interscholastic, community, and professional sports programs. Internships are an integral part of the program, and are facilitated through the department so students can gain professional experience at their local schools, university athletic departments, or other sports organizations and agencies. The program also requires students to complete thesis projects and a certifying exam, making it one of the more academically rigorous on this list.
While the program is the most expensive listed in this ranking, its parent institution, Michigan State, is the most academically prestigious schools as determined by an aggregate of national and international rankings. Similarly, the requirements for admission are much steeper than average, however, this means that students of the program can expect a very high quality coaching education, conducted in an environment among highly skilled and competent peers, which fosters a greater community of both healthy competition and collaboration. For students able to invest more in their education, who are looking for a truly challenging program, this is likely a top option.
Cost Per Credit Hour: $1372 (15th)
Academic Prestige: 1st
7. University of Denver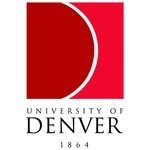 The University of Denver's M.A. in Sport Coaching is housed in the Graduate School of Professional Psychology, which boasts of a rich history in innovative professional preparation and lays a foundation of psychological principles to enrich the coaching program. Psychologists and sports psychologists were pioneers in the sports industry throughout history, and the school is proud to be the Master's level Sport Coaching program in the country to be offered through a school of psychology. The program employs a curriculum that was created through consultation with industry leaders and sports research specialists with the goal being to allow flexibility so students can pursue specific interests to build their unique professional strengths.
This program, too is rather expensive, though the general prestige and renown of the University of Denver potentially justifies this cost. The program also gives students a unique amount of choice, allowing a multitude of unique paths in the form of electives. Students seeking further concentration also have the option of acquiring a strength and conditioning specialization, which grants a prestigious professional distinction. The program is one of just a few in the country to offer such a specialization, which is taught by the well-known Sport Coaching Director, Dr. Brian Gearity, who is editor-in-chief for the NSCA's Strength and Conditioning journal and has worked at the high school, collegiate, and professional levels of the sports industry. Whether one chooses the specialization or not, the program provides a unique psychological sports education, drawing upon the resources of a vast network of mentors, proactive alumni, and other professional networks to ensure that students have all that they need to move into a successful coaching career.
Cost Per Credit Hour: $1258 (14th)
Academic Prestige: 2nd
8. Concordia University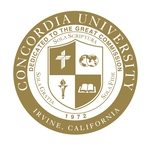 Concordia University offers a Master's in Coaching and Athletic Administration that aims to provide students with a transformational experience that connects the world of athletics with faith, philosophy of learning, and a dedication to service. The University has dedicated much of its resources to developing its distance learning technology and online degree capabilities, and is one of only a few to offer online education in a faith-based environment. Thus the coaching program emphasizes character development, ethical leadership, and the evolution of faith-based professional growth. Through this emphasis the program has developed a very close-knit network of national peers, colleagues, and instructors that helps to counterbalance the perceived limitations of online learning–where social interconnectivity is often sacrificed for efficiency and convenience.
The Master's of Coaching and Athletic Administration focuses on practical and flexible learning methods, so students will succeed as coaching professionals in the 21st century. The program's instructors offer diverse perspectives and experiences, drawing from careers spanning junior high athletics to division 1 team organizations. The curriculum is also extremely flexible with only 6 core required courses and 20 elective courses to choose from, which essentially enables students to custom tailor their curriculum to meet their unique interests and career goals.
Cost Per Credit Hour: $510 (7th)
Academic Prestige: 12th
9. Bellevue University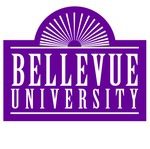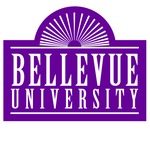 Bellevue University offers a Master of Science in Leadership and Coaching Degree, and as the name of the degree implies, the program emphasizes organizational leadership and consulting strategies over sports-specific criteria. The curriculum requires students to critique and apply leadership theories, and analyze advanced organizational behavior, team dynamics, and the nuanced strategies of leadership. This curriculum places special emphasis on interpersonal engagement, how to communicate effectively, and how to coach effectively in order to generate and implement creative solutions that have an organization-wide effect. This macro approach to coaching education is likely highly appealing to those who are not wholly committed to a single sport, and rather value general coaching and leadership strategies instead.
The program is highly practical and employs several methods to prepare students for real-world success in their careers. Among such methods are the certificates earned through the program: The Certificate of Completion in Executive Coaching, and The Certificate of the International Coach Federation. These certificates serve to enhance the appeal of the program's graduates to employers. Further enhancing this appeal is the student's mastery of the sport industry's key research findings, which prepare graduates to increase employee engagement, retention, and productivity. Students looking for executive level careers of the sports industry will find this program a fantastic option.
Cost Per Credit Hour: $525 (8th)
Academic Prestige: 13th
10. American Public University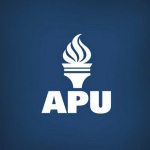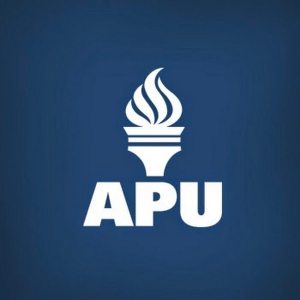 American Public University (APU) has earned a reputation for its fast-paced, affordable, and flexible online degree options. Among these is the Master's of Sports and Health Science Professionals, which provides an interdisciplinary education on human activity across multiple spectrums. The focus of the program is on the study of physical, physiological, psychological, and the functional adaptation of humans. All coursework is delivered entirely online in flexible formats to accommodate those with even the busiest work-life schedules. Students of the program will learn to design effective movement programs that assist specific client or patient needs, or the more systemic needs of entire organizations in order to achieve athleticism, increased fitness, or overall holistic health goals.
The program is the most affordable on this list, and also offers highly flexible admission requirements as well as credit-transfers. The program is about 20% cheaper than comparable public in-state tuitions. Furthermore, over 51% of the program's students receive course credit for prior college or work experience, further reducing both the financial and the time requirements of the program. APU specializes in online degree options, and is ranked in the top 20% overall of online degree programs by U.S. News & World Report. For students looking for a well-rounded, fast-paced, and highly affordable program, APU's coaching program stands out as a prime option.
Cost Per Credit Hour: $350 (1st)
Academic Prestige: 13th
11. Greenville College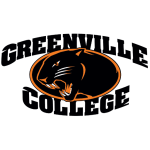 Greenville College offers an entirely online Master of Arts in Education, Coaching. The program emphasizes performance, philosophy, and leadership and delivers a curriculum firmly rooted in a Christian belief system. Students will learn to answer questions crucial to successful coaching such as "How do I increase player motivation and performance?" and "How do I balance coaching expectations and sports administration?" The online curriculum is designed to accommodate those who already hold demanding coaching positions, and as such the online coursework is accessible online 24/7, so students can truly choose when and how they learn.
Greenville's coaching program focuses on core coaching tenants that are applicable to any area of the sports industry. This education philosophy grants students a well-rounded foundation that will prepare them for a multitude of job paths. The program is research intensive and drives students to master the research of of sports performance techniques, scouting procedures, efficient practice sessions, game management strategies, and the integration of faith in teaching skill and competition.
Cost Per Credit Hour: $418 (5th)
Academic Prestige: 10th
12. Western Michigan University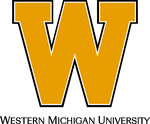 Western Michigan University's School of Human Performance and Health Education offers a fully online Master's of Coaching Sport Performance. As the name of the degree suggests, the program emphasizes the understanding of sport performance and its many dimensions. The program prepares students for coaching careers at all levels of competition from youth sports teams, to Olympic, and professional sports arenas. This preparation is conducted through a high quality curriculum based on "The Eight Domains of Coaching" from the National Standards for Sport Coaches, which represents a body of knowledge that captures the scientific and practical competencies required of coaches in any tier of the sports industry.
The program is highly efficient and flexible, and the 36 semester hours can be completed in just 18 months, making it one of the fastest programs on this list. Students, however, also have the freedom to complete the program in a six year window if they prefer a slower pace. This flexibility is designed to accommodate students who currently hold full-time jobs and wish to earn their degree amid such a busy work-life schedule. The program also offers some unique and valuable features including a conference schedule, where students attend nationally renowned sports-related conferences, and a Sports Mentoring Association, where students can collaborate and learn from experienced mentors in the field, which is designed to offset the limitations of online education that often lacks interpersonal collaboration and development.
Cost Per Credit Hour: $590 (10th)
Academic Prestige: 7th
13. Xavier University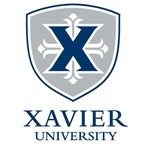 Xavier University offers a fully online Master's of Education in Coaching Education and Athletic Development. This program is designed to meet the rapidly evolving sports coaching industry. According to the University, "Every sports medical trainer, physical trainer, physician, or sports psychologist is required to have an advanced degree and meet qualifications based on national standards, with the only exception being coaches." SHAPE America and the National Council for the Accreditation of Coaching Education, however, are changing this exception, and are requiring coaches to meet national standards and hold advanced degrees. Xavier's coaching program is designed to meet these requirements head on and "focuses on the art and science of coaching, addressing the true purpose of coaching: athlete development."
Students graduate the program with the mastery of the latest research, an understanding of the coach's personal and societal responsibilities, and the ability to design and implement sport programs for individuals of all ages and ability levels. Xavier also employs a unique focus on compassion, so that graduates will become competent and conscientious role models not only for their teams but for the larger communities of which they are a part. Students with a special interest in community engagement and leadership will find this program a highly attractive option.
Cost Per Credit Hour: $540 (9th)
Academic Prestige: 9th
14. Southwest Minnesota State University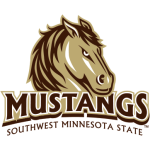 Southwest Minnesota State University offers an online option for a M.S. in Physical Education Coaching of Sport. This program's curriculum is guided by the National Association of Sport and Physical Education (NAPSE) coaching standards. These standards are met through 34 credit hours delivered within 12 courses where project-based learning, practicum experiences, and portfolio building prepare students to delve into successful coaching careers. The portfolio documents the NASPE standards accomplished, which helps graduates of the program demonstrate their experience and expertise to potential employers.
This program is unique in its employment of features and standards designed to elevate graduates above their competition in the job market. The program also provides personal mentoring and counseling to help students navigate the coursework, projects, and portfolios in such a way as to most benefit their personal interests and career goals. As a more affordable option, students seeking a career-oriented program will likely find this an appealing option. Further adding to this appeal is the flexibility of the program's multiple start times, self-paced coursework, and high percentages of accepted transfer credits. Meaning students are guaranteed a quality curriculum that is delivered through highly flexible and affordable mechanisms to suit those with even the most restrictive time and financial limitations.
Cost Per Credit Hour: $436 (6th)
Academic Prestige: 13th
15. Northcentral University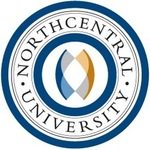 Northcentral University offers a Master's of Education in Athletic Coaching that is delivered through a fully online format. The program's unique philosophy is that the highest levels of coaching performance require a mastery of interdisciplinary learning principles. In other words, to become a great coach one must master knowledge in everything from nutrition to ethics and performance enhancement. At Northcentral's coaching program leadership and personal development go hand-in-hand with becoming a successful coach. Thus the program emphasizes instructor mentorship, where professionally experienced professors work close with individual students to meet the multifaceted requirements of coaching.
The program adheres to the Teacher Education Accreditation Council (TEAC), which prepares coaches and educators to become effective leaders, reflective practitioners, and successful communicators within the diverse field of coaching. This falls inline with the program's larger goal to foster the growth of well-rounded coaches. The faculty consists of 100% doctoral professors, and so students can expect the highest quality instructor-mentors, who conduct one-to-one teaching sessions. Students who typically find online education to be lacking in peer collaboration and instructor relationships will likely find these features to be both rare and enticing.
Cost Per Credit Hour: $752 (14th)
Academic Prestige: 8th