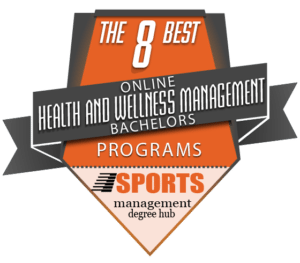 Healthcare in this day and age is one of the most influential topics in science, and one of the fastest growing areas of the American economy. With the Baby Boomer Generation reaching old age our country is experience a massive demand for more workers, technologies, and strategies to handle the aging population–and thus thousands of jobs are being created. One of the newest and most popular job sectors within this growth is that of Health and Wellness Management. The five most prominent jobs within this field include: Public Health Educator, Corporate Wellness Coordinator, Community Health Worker, Health Services Manager, and Health Coach. Essentially the Health and Wellness Management profession is about taking charge to empower an individual or community to make positive changes towards higher levels of health and overall wellness. The expansiveness of this undertaking leads to many degree programs focusing on one area of the industry through degree specializations, and others provide a more broad and general education across a range of relevant topics, leaving the choice for specialization or focus up to the student through elective courses, internships, or portfolio projects.
In this article we explore the 8 Best Online Bachelor's of Health and Wellness Management, and showcase what our nation's top programs have to offer. Many of the programs below offer a powerful combination of three core features: highly affordable tuitions, enormous flexibility, and prestigious academics. Busy working professionals, stay-at-home moms, and others with demanding schedules can now attend a top-tier degree program with nationally recognized prestige amid even the busiest of schedules without breaking the bank with enormous tuition costs. In fact, many of the programs below offer students opportunities to transfer credits, receive program credit for licensures, and even for life experience; and these opportunities of course will both drive down the cost of the program and also reduce the time to graduate. Some of these programs even offer credit transfers from the undergraduate program to the graduate program, making the path to a master's degree in Health and Wellness Management even more efficient and affordable. Below you can find a breakdown of the methodology used to create this ranking.
Methodology:
Affordability (1/3): Combined analysis of overall tuition of the program, financial aid or scholarship assistance programs, and estimated cost per credit hour for in-state and out-of-state students.
Flexibility (1/3): The number of flexibility-enhancing elements specific to the degree program including teaching philosophy concentrations, degree specialties, prior learning or life experience credit options, accelerated or self-paced courses, personalized student advisement/guidance, and competency-based credit options.
Academic Prestige (1/3): The academic prestige of the parent institution operationally defined through the analyses of rankings and reviews of prominent education review entities such as US News & World Report and The Princeton Review.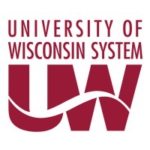 Through its robust online learning departments The University of WIsconsin (UW) System services a large number of mature, self-motivated students, who might otherwise be unable to attend a degree program whether due to busy job schedules, demanding personal lives, or other factors. With this demographic in mind, UW's Health and Wellness Management program is designed for the adult learner. Thus students of the program can expect more mature program curriculums stripped of the redundancies and busy-work that is often designed to keep younger minds on task. The UW System offers students a focused and mature online learning environment at an affordable price, so that driven students can thrive and literally choose when, where, and how they wish to earn their degree–without breaking the bank.
UW's Bachelor of Science in Health and Wellness Management can be completed entirely online through 63 credit hours of coursework contained in 20 courses. The program is a collaboration of the UW System including the University of Wisconsin-Extension and four University of Wisconsin Institutions: UW-la Crosse, UW-River Falls, UW-Stevens Point, and UW-Superior. This collaboration means that students will receive their education from the numerous academic standpoints of highly distinguished instructors who have shown both excellence and real world success in the field. UW's program also emphasizes student success outcomes and invests resources in students after graduating the program to help them find promising jobs that align with their personal career goals.
Average Tuition Rank (per credit hour): 5th – $390
Flexibility Enhancing Features: Asynchronous Schedule – Students complete work when and where they want; Collaborative Program – Students receive online resources from numerous UW Universities with the option to capitalize on residential resources as well.
2.) Granite State College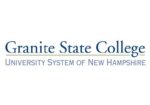 Granite State College is an institution of the University System of New Hampshire well known for its variety of online degree programs which maintain high-standards for student success and career advancement. These standards are evident in stricter admission requirements and the requirements for proven performance in an area related to the degree program. The requirements, however, allow the degree programs to expect more from students and employ a stronger focus on self-motivated learning. This also allows program curriculums to prioritize career preparation and skills relevant to the mature professional. Students in Granite State College's online programs can take pride in the fact that they're peers are highly motivated, professional, and success-minded.
The Bachelor of Science in Health and Wellness Management is designed for mature students seeking advancement in their careers in the health or wellness fields. To ensure the program services prepared students, the program requires an Associate Degree from a regionally accredited college in an area of allied health, health science, exercise science, or a similar field. Prospective students without an Associate's are encouraged to leverage professional experience, licensure, or certifications for admission pending approval by Academic Affairs. The program offers an impressive amount of flexibility. Students can choose from a variety of online learning formats or hybrid-learning options that combine elements of both in order to accommodate working adults of all ages. Students enrolled in the program can look forward to a quality curriculum that's designed to mirror real world challenges of the profession while providing the flexibility to progress amidst even the busiest of schedules.
Average Tuition Rank (per credit hour): 1st – $293
Flexibility Enhancing Features: Optional Learning Formats – Evening classes, 100% online, hybrid learning, and weekend intensive-learning courses.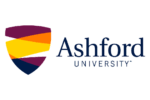 Ashford University is a pioneer of online higher education, well known for its emphasis on student success outcomes, career-oriented curriculums, and cutting-edge distance learning technology. At Ashford University students access information through numerous customizable learning formats where they can interact with fellow students and instructors. The University prides itself on developing the intersection between technology and higher education learning. Thus students at the University can expect amazing technology that allows learning, testing, and project-creation from your laptop or tablet to even your smartphone. While many schools with a developed online education department target a more mature and professional demographic, Ashford University distinguishes itself through its focus on 'providing a quality education to everyone.' This means that degree programs are more self-directed and personalized, making them great options for both mature professionals and younger high school graduates.
Ashford University offers a Bachelor of Arts in Health and Wellness Management program where the curriculum emphasizes multidisciplinary and holistic perspectives, so that students will have a well-rounded knowledge base. Through exploring the multiple dimensions of the field, students will also find themselves prepared for a larger number of jobs within the industry–many of which are niche markets, which few schools are equipped to educate towards. While the curriculum offers such nuance, it does remain true to a singular focus throughout the program: "the principal ways to promote health and wellness through lifestyle and behavioral change throughout the lifespan." For students seeking a focused expertise the program offers a Bachelor of Science in Health Information Management degree where they will learn how to use data to improve the quality of health care.
Average Tuition Rank (per credit hour): 6th – $485/Credit
Flexibility Enhancing Features: Specialization Available – Bachelor of Science in Health Information Management; Smart Track – Undergraduate students can earn graduate level credits while earning their bachelor's.
Certain degree programs may not be available in all states. Ashford University is accredited by WASC Senior College and University Commission (WSCUC), 985 Atlantic Avenue, Suite 100, Alameda, CA 94501, 510.748.9001, www.wascsenior.org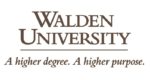 Having worked at the forefront of online education for over 45 years, Walden University is one of our country's leading institutions in online education and distance learning in higher education. Currently over 47,800 students from all 50 U.S. states and over 150 countries are pursuing an online degree at Walden University. Walden employs one of the most robust and diverse online degree hubs–with associate, bachelor's, master's, and doctorate programs available across a broad range of disciplines. This breadth and variety means that students have access to an impressive array of degree specializations and have the freedom to choose from an array of elective courses to supplement more linear degree programs. In the Bachelor of Science in Health Studies, for instance, students can choose from nine degree specializations including the Health Promotion and Wellness degree track, which then also offers further specialization through chosen elective courses.
In Walden's Bachelor of Science in Health Studies – Health Promotion and Wellness students will cover a broad spectrum of topics designed to empower individuals and communities to make better choices towards a more complete picture of health. The program employs the latest empirical data on health trends, tools, technologies, and strategies, so that graduates will be able to inspire positive change during their careers. While the program employs a more general approach to the curriculum initially, the numerous options for specialization and expertise offered in the form of concentration courses and electives allow students to pursue the interests that align with their personal and career goals. Students also may be shocked to discover that they can also earn their first term in the program for free by signing up within a certain timeframe.
Average Tuition (per credit hour): 2nd – $325
Flexibility Enhancing Features: First-Term Free of Charge – Students can earn a no cost first-term in the program through enrolling within a certain timeframe; Numerous Concentration Courses and Electives – Students can achieve specific expertise and specialization through these options.

Kaplan University is a nationally recognized institution of higher education, probably most well known for its role in the advancement of the higher education as a whole through learning products, study programs, and test preparation. And Kaplan University's degree programs are most well-known for commitment to general education, student-centered service and support, and applied scholarship through practical methods. Students of the University can expect curriculums that are designed according to national best practices, and take pride in the academic prestige and rigor associated with the Kaplan brand. The University's online degrees employ numerous tools to simultaneously provide its characteristic academic rigor while also empowering the student with freedom of choice; that is, the freedom for students to choose which areas within a degree program are most aligned with their career goals, which learning formats best suit their personal strengths, and which pace of learning best suits their schedule.
Kaplan's Bachelor of Science in Health and Wellness employs a curriculum that is designed to prepare students to take advantage of both current and developing trends in the industry. This forward-thinking program provides students with a strong foundation in the crucial areas of the field while also allowing enough freedom for students to pursue their own interests. Instead of limiting students to one degree specialization track as many schools do, Kaplan's program allows students to pursue numerous areas of concentration through "major" courses. These courses explore a specific topic to a deeper extent including: Current Trends in Exercise and Fitness: Aging Well Across the Lifespan, Complementary and Alternative Medicine, and Contemporary Diet and Nutrition. Students can further develop a unique knowledge base through taking course electives, which cover a wide range of multidisciplinary topics. Students looking to move into the graduate program upon earning their degree can apply these electives towards graduate degree requirements.
Average Tuition Rank (per credit hour): 3rd – $371
Flexibility Enhancing Features: Numerous Program Start Dates – Students can enroll at numerous points throughout the year; Accelerated Learning Tracks – Students with prior experience or advanced aptitude can progress through coursework at a faster pace; Bridge-Transfer – Students can apply elective course credits toward graduate degree requirements.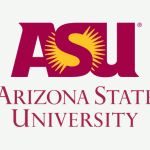 Arizona State University (ASU) is a stand-out institution. It was recently ranked as the #1 school in the U.S. for innovation by U.S. News & World Report. The Wall Street Journal ranked ASU 5th in the nation for producing the best-qualified graduates, and ASU is also the #1 producer of Fulbright Scholars in America. These accolades speak to the prestige and academic quality of the school, and considering the fact that ASU has received much of this attention through its online degree programs–which despite endless success is still somewhat stigmatized–makes it that much more impressive. Students enrolling in ASU's online degree programs can take confidence in the fact that they are attending one of the best online degree programs in the world.
ASU offers a fully online Bachelor of Science in Health Sciences – Healthy Lifestyle Coaching. ASU stands out amid the competition by offering students numerous ways to interact and collaborate with peers during their time in the program, and can also access instructors in real time. These strengths help to balance out the areas that are often perceived as shortcomings in traditional online education i.e. peer and social interaction. The program also offers students an enormous amount of flexibility through generous credit-transfer policies, asynchronous learning formats, and student-oriented curriculum tracks that are designed to meet personal career goals and interests. Also evidencing the effectiveness of this program is the fact that nearly 90% of graduates get job offers within 90 days of graduation–likely due to the nationwide acknowledgement of the quality in ASU graduates. For career and success minded students, ASU's Healthy Lifestyle Coaching degree program can drastically improve your career's trajectory. The proof of which is widely acknowledged through national and international rankings which encourage and motivate students to not only succeed but to excel.
Average Tuition Rank (per credit hour): 8th – $625
Flexibility Enhancing Features: Asynchronous Learning Format – Students choose when, where, and how they wish to learn; Generous Transfer Credit Policies – The majority of students at ASU receive credits for previous schooling or experience; Peer and Instructor Collaboration – Students can interact and collaborate both with fellow students and prestigious faculty.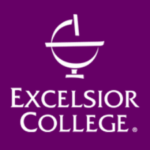 Excelsior College is a remarkable institution with a substantive mission: "To provide educational opportunity to adult learners with an emphasis on those historically underrepresented in higher education." Excelsior College prides itself on its student-oriented philosophies, and seeks to meet students where they are — "Academically and geographically, offering quality instruction and the assessment of learning." In other words, Excelsior College is an institution designed to truly accommodate its students, many of whom may have otherwise had trouble finding an adequate degree program. The proof of this mission and its effectiveness is evident; according to PayScale's College Salary Report, Excelsior was the #1 school in America to earn your Liberal Arts Major in 2014.
Excelsior College has been at the forefront of healthcare education innovation since the 70's and continues that tradition with new programs such as the 100% online Bachelor of Science in Health Sciences with the Health and Wellness Emphasis. The program offers a generous credit policy, granting credit for previous learning, licensures, etc. Award-winning academic advisers help students to make the most out of the program's available opportunities. These advisers also help students assess their strengths and weaknesses in learning, so that they can make changes to accentuate their strengths and limit their weaknesses. Students will also enjoy direct interaction with classmates and instructors through the college's well-developed virtual learning platform.
Average Tuition Rank (per credit hour): 7th – $510
Flexibility Enhancing Features: Crediting Program – Students can transfer credits or earn them through certificates and licenses to cut down on both cost and time requirements of the degree; Award-Winning Academic Advisers – Students will have access to highly trained advisers to help them make the best decisions throughout their time in the program.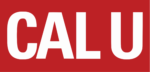 The California University of Pennsylvania (Cal U) is a diverse, caring, and scholarly institution of learning dedicated to excellence across the areas of liberal arts, science, technology, and professional studies. The Princeton Review recognized Cal U as one of the "Best in the Northeast" ranking and praised its tuition costs, stating that "Cal U offers private school amenities at a public school cost." And specifically, Cal U's undergraduate Sport Management: Wellness and Fitness degree was ranked among the best online bachelor's programs in the country in 2015 by U.S. News & World Report. With affordable costs, flexible transfer credit policies, and a career-success oriented program design the degree program is clearly a top contender.
The Bachelor of Arts in Sport Management: Wellness and Fitness degree program distinguishes itself through its unique perspective through the lens of sports management. While students do not necessarily need a background or interest in sports management, they would likely contribute to a more fulfilling experience in the program. The degree prepares students to work in professional Wellness and Fitness settings such as gyms, fitness clubs, spas, corporate fitness, strength coaching, and in high school and collegiate athletics. As evidenced by these career outcomes, the curriculum is designed around principles core to athletic functionality and fitness. For students interested in integrating a health and wellness degree with sports management, this degree program is too good to ignore.
Average Tuition Rank (per credit hour): 4th – $378
Flexibility Enhancing Features: Multiple Start Dates – The program offers numerous start dates in order to accommodate a variety of schedules; Generous Credit Transfer Policy – Students are encouraged to transfer credits from previous learning experiences, licensure, etc; Certified Personal Training Certification – Students in this program will be prepared to earn this certification.