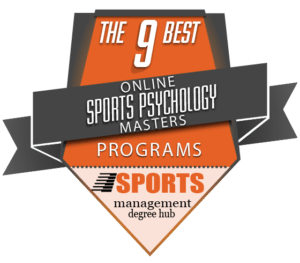 A Sports Psychologist is a well-rounded scientist who uses principles of psychology and physiology to create large-scale positive change within sports organizations and works to increase performance at both the individual and team level. Though responsibilities can vary greatly between specific positions, the Sports Psychology profession is defined by its unique approach to meeting the challenges of the sports world. Sports Psychologists employ their complex skill set to accomplish several main goals: cultivate athletes through motivation and inspiration, improve the overall environment of sports teams and athletic organizations, and to increase the efficiency of coaching programs through assessing such programs and implementing new ones. Due to the numerous areas of mastery necessary to successfully accomplish these goals, the majority of positions require at least graduate level study in Sports Psychology with an emphasized requirement on holding real-world experience in the field. Employers look for this real-world experience to evidence the sports psychologist's expertise in a certain sport.
It may then seem counterintuitive that an online degree program would be uniquely conducive to the Sports Psychology profession. The best online programs, however, provide such flexibility that students can continue working full-time while completing their degree–building this real-world experience needed for the greatest career trajectories. While on-campus programs can rarely offer this level of flexibility, the programs ranked in this article are designed specifically to accommodate the unique demands of the profession and encourage students to build real-world experience through jobs, internships, and field-research projects. Below we have compiled the 9 online programs that best prepare students for success in the field. These programs groom students for career-long success through offering the flexibility to work while learning, the affordability to learn without breaking the bank, and the strong academic reputation associated with the marketability and value to the degree.
Methodology:
Affordability (1/3): Combined analysis of overall tuition of the program, financial aid or scholarship assistance programs, and estimated cost per credit hour for out-of-state students.
Flexibility (1/3): The number of flexibility-enhancing elements specific to the degree program including teaching philosophies, subject concentrations, degree specialties, prior learning or life experience crediting options, accelerated or self-paced courses, personalized student advisement/guidance, and competency-based learning tracks.
Academic Prestige (1/3): The academic reputation of the parent institution operationally defined through a meta analyses of the rankings and reviews of prominent sources such as US News & World Report and The Princeton Review.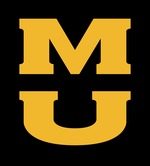 Originally founded in 1839 as the first public university west of the Mississippi River, the University of Missouri (Mizzou) has honored its prestigious beginnings through continued growth–both in student body and infrastructures. Today the University services over 33,000 students with an impressive number of degrees at the associate, undergraduate, graduate, and postgraduate level. Mizzou's business, education, and psychology degrees in particular are among the university's most popular and reputable programs. The Mizzou College of Education brandishes a vibrant history and emphasizes the philosophy that "education is the world's greatest natural resource." The College has been preparing students for education-related careers for almost 150 years, and today holds a massive list of accolades and achievements ranging from 'highest performing undergraduate programs in the state' to '#4 best graduate programs' by US News & World Report.
Mizzou's College of Education is one of just a handful of schools in the country to offer highly specialized top-quality online Master's of Education programs. Among these is the Master of Education in Educational, School, and Counseling Psychology with a Positive Coaching specialty. The program prides itself on its unique identity as it is currently the only online program of its kind. The program's curriculum combines the elements of school, educational, and counseling psychology with science of coaching, greatly broadening the expertise and potential career paths available to graduates. The program's design is meant to empower students to pursue personal career goals, and take their coaching mastery into any number of fields regardless of whether it's in the sports world or not–a freedom that very few, if any, other programs can offer. So for students interested in an extremely dynamic sports psychology degree–marketable and relevant to numerous industries–this program is likely the best of its kind.
Total Tuition Cost Rank: 1st – $352
Flexibility enhancing features: Positive Coaching degree speciality that enables enormous freedom of choice in career paths.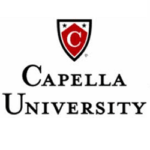 As one of the first universities to pioneer online degree programs, Capella University is a figurehead in online higher education. Capella was created to fulfil the mission of its founding in 1993 to "extend access to high-quality bachelor's, master's, specialist, doctoral, and certificate programs for adults who seek to maximize their personal and professional potential." As a leader in online education Capella offers students degree programs that employ online-learning best practices and state-of-the-art virtual learning technology. The University has grown rapidly in recent years, offering 53 degree programs and more than 150 specializations, and now serves over 37,000 students, 46% of which are in master's programs. With the bulk of Capella's student body pursuing graduate degrees, students can expect an extremely well-developed, well-funded, and well-maintained graduate degree department. This is evidenced by the 87% of faculty members who hold doctoral degrees and have been specially trained in online instruction, and by the personalized advisement provided to students from the moment of enrollment to graduation. Students can take pride in the fact that Capella offers trend-setting programs with the highest levels of online education quality.
Capella offers a Master of Science in Psychology: Sport Psychology that is composed of 60 credit hours of coursework. The program is designed to prepare students to help individuals, athletes, coaches, parents, and teams achieve higher levels of performance, both physically and mentally. The program's curriculum was designed according to feedback from leading professionals in the field and industry consultants in order to best meet the real-world demands of the ever-changing, ever-evolving industry. The program also offers an accelerated track in the form of FlexPath, a competency based curriculum where students can potentially save on tuition costs by decreasing the time required to graduate. The competency-based curriculum is delivered asynchronously so that students can progress through easy content quickly, challenging content more slowly, and do so on a self-made schedule that optimizes the school and life balance. This enormous flexibility is rare in graduate level education, and is ideal for students holding down jobs or managing demanding personal lives.
Total Tuition Cost Rank: 3rd – $485
Flexibility enhancing features: FlexPath Option with self-scheduled and self-paced competency-based learning; and a generous credit-transfer policy.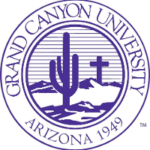 Grand Canyon University (GCU) was originally founded as a Baptist university in 1949. Though it has remained true to its biblically rooted mission, GCU has deliberately established itself as a Christian missional community. This means that while the university, many of its students and faculty, and its degree programs adhere to a Christian identity, this identity is not forced or expected from all students. GCU encourages students from all walks of life and belief systems to apply–even those who may have never encountered Christianity before. Students can expect, however, for the foundational beliefs and principles of Christianity to be interwoven with the teaching philosophies of degree programs. This means that online students will be encouraged to participate in service opportunities and other community-building events regardless of physical location.
The University's Christian philosophy is evident in the Master of Psychology: Life Coaching program where students will learn to apply their coaching skills in order to improve the quality of life for others. The program's curriculum revolves around developing in its students knowledge of psychology, sociology, and counseling, and then teaches them to employ this knowledge to help others achieve goals and maximize potential in the various contexts of life such as school, work, relationships, sports, and in the broader context of life in general. The program creates an environment of collaboration between students, so that online students can build the friendships and connections that are often hard to find in distance-learning programs. This collaborative environment is also meant to facilitate the practice of positive coaching between students. This means that students will find that their own self-betterment is a unique dynamic of this program. For students looking to create a dynamic coaching career based on strong Christian values with the broader focus of the life coaching specialization, this program is truly one of a kind.
Total Tuition Cost Rank: 4th – $500
Flexibility enhancing features: Life Coaching Degree Specialization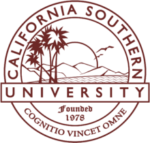 California Southern University (CalSouthern) has been a leader in higher education distance learning since its inception in 1978. Since its start CalSouthern has been a fully online university demonstrated a strong dedication to serving non-traditional students–those who cannot or will not attend on-campus degree programs for a variety of reasons. In order to best accommodate these students, CalSouthern offers highly accessible and flexible degree programs that meet the unique needs of working adults and those with demanding personal lives. The School of Behavioral Sciences is particularly accessible to the self-motivated. Faculty members, consulting experts, and guest-speakers provide a constant stream of freely accessible lectures, research articles, and other learning opportunities. In the psychology degrees at CalSouthern, students will have as many opportunities to learn outside of their degree track as they do within it.
The School of Behavioral Sciences prides itself on its mission of growth, improvement, and service to society. The school's Master of Science in Sports Counseling is a perfect example of the embodiment of this mission. In the words of the program's director, "The school is committed to a pursuit of humanistic thought and action, multicultural understanding, academic excellence, and lifelong learning." As one of the school's newest and most popular degrees, enrolled students will learn from rockstar scholars, researchers, and faculty with decades of real-world professional experience. The program's instructors will cover topics in the psychology of coaching, motivation, imagery, optimization of athletic performance, and in other subjects relevant to the emerging field. Students also have the option of building in an MBA parallel to their M.S. in Sports Counseling–an excellent option for students looking to take on roles of leadership or entrepreneurial endeavors. For students committed to furthering their mastery of Sports Psychology, the program can also function as a fast-paced transition into the doctoral Sports Psychology degree program.
Total Tuition Cost Rank: 2nd – $425
Flexibility enhancing features: Dual Degree – Students can also earn their MBA while in this program; Doctoral Transition – Students can transfer credits to speed up the transition into doctoral study.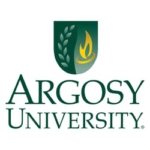 Argosy University is a relatively young university, formed in 2001 through the merging of three distinguished institutions: the American Schools of Professional Psychology, the University of Sarasota, and the Medical Institute of Minnesota. These three institutions all have vibrant histories, but the American Schools of Professional Psychology were founded by a group of psychologists whose work eventually lead to the creation of the PsyD psychology degree–a degree that emphasized teaching and practical training over the research-centric traditions of the PhD psychology programs. Today, Argosy holds fast to this same type of philosophy, and prioritizes curriculums that are highly practical and relevant to real-world success in the student's chosen field of psychology.
Argosy University offers a Master of Arts in Sports-Exercise Psychology that can be completed entirely through flexible, online work. Coursework is based on the educational standards outlined by the Association for the Applied Sport Psychology (AASP), meaning that upon graduation students will be performance enhancement specialists who are prepared to apply their skill sets in a wide variety of professional contexts. The program also offers a perk for students looking to build into a more dynamic consulting career. Graduates of the program may be eligible to apply for the Certified Consultant, AASP licensure–a highly marketable and reputable certification. Conversely, Students interested in pursuing doctoral study of Sports Psychology after graduation can apply some of the credits earned in the program towards their postgraduate degree which can greatly reduce the time and money required to complete it.
Total Tuition Cost Rank: 8th – $750
Flexibility enhancing features: AASP Licensure – Graduates of the program may be eligible for this certification; Generous Credit-Transfer Policies- Students can earn credits for life experience or work, and can apply program credits towards doctoral study.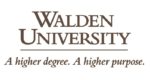 Walden University is a well-known in online higher education, and has served adult learners for over 45 years. As one of the first universities to pioneer online education, Walden has a strong foundation in specializing in online education and today provides over 47,000 students with fully online degrees at the undergraduate, graduate, and postgraduate level–and many of these students are working adults. To best serve the needs of these working adults who seek efficient, challenging, and relevant degree programs Walden emphasizes its practical curriculums, which are designed according to career-success outcomes and student satisfaction rates. These efforts are reportedly successful as evidenced by 91% of students reporting satisfaction with their degree program, and by 85% of students reporting a likelihood of recommending the Walden to others. These impressive rates of satisfaction reflect Walden's dedication to offering flexible degree programs–where students can shape the experience of their education according to their specific needs and interests.
Walden's Psychology Department offers twelve Master of Science in Psychology specializations. Among these is the M.S. in Leadership, Development, and Coaching, which is composed of 48 total credit hours–up to 24 of which can be transferred through Walden's incredibly generous credit-transfer policies. Students residing in the US who enroll within a certain time period and pass their first term can also receive a $3,000 grant–an incredible incentive for students under financial pressure. As its name implies, the degree program's primary focus is on the psychological principles and theories of leadership development. Students will learn how to develop leadership skills in others while simultaneously becoming excellent leaders themselves. While the program is not specifically focused on sports psychology, it does provide students will all the knowledge and skills to take on leadership roles in the sports industry, or any industry for that matter, making it an excellent choice for students who desire career flexibility.
Total Tuition Cost Rank: 5th – $510
Flexibility enhancing features: Extremely generous credit-transfer policy; Enrollment and performance grant rewards; and Self-paced learning formats.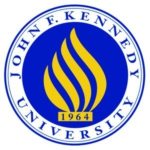 John F. Kennedy University was founded in 1965 to provide continuing education opportunities to non-traditional students with demanding work schedules or challenging responsibilities. Today the University is comprised of three colleges that specialize in distance education: Business and Professional Studies, Psychology and Holistic Studies, and Law. The College of Psychology and Holistic studies employs a student-oriented focus where peers collaborate and faculty members engage students on a regular basis. It is the university's philosophy that online students perform better and reach higher levels of success when given sufficient attention, mentorship, and guidance. This makes JFK University highly appealing to students who may worry about the intrinsic shortcomings of distance education in social interactions. JFK University's mission is to "offer you a high quality, affordable education that will prepare you to advance your career and community." And to accomplish this mission, the university employs some of the most hands-on learning opportunities available in online education.
JFK University offers a fully online Master of Arts in Sports Psychology degree program that is composed of a core curriculum, workshops, hands-on fieldwork, and research. The program has earned distinction as one of the few in the United States to integrate performance enhancement techniques, counseling, and sport science. This diversified curriculum prepares students to earn the certification by the Association for Applied Sports Psychology (AASP). Students in the program will progress through a total of four internships and two field research projects during their time in the program. Through these internships and research projects, students will develop a professional network, specialized research experience, and a marketable resume. Real-world learning to this extent is highly rare and highly valuable in the world of online education, and is one of the strongest and most distinguishing features of this program.
Total Tuition Cost Rank: 6th – $665
Flexibility enhancing features: Hands-on Learning – Internships, research opportunities, and fieldwork; AASP Certification preparation.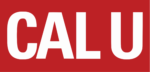 California University of Pennsylvania is a reputable school know for academic excellence in the liberal arts, science and technology, and professional studies. The university emphasizes a teaching philosophy that focuses on the thriving of its students. Highly trained faculty practice this philosophy and work closely with students to motivate and refine their professionalism. The Princeton Review has named the university as one of the best in the northeastern United States, and has reported that "California University of Pennsylvania offers private school amenities at a public school cost." And in recent years the university has developed its online learning division, Cal U Global Online, which offers over 75 fully online associate, bachelor's, master's, and doctoral degrees. These online degrees have earned a strong reputation for their academic rigor, competitive tuition costs, and flexible learning formats.
Among these degrees offered is the Master of Science in Exercise Science and Health promotion: Sport Psychology Curriculum. While the program employs a standard curriculum that covers the core topics and relevant electives of sports psychology, it also focuses on subjects related to injury recovery and the preventative techniques for athletic injury–subjects that are usually associated with exercise science degrees. This is reflective of the degree program's interdisciplinary approach, which is also reflected in the numerous degree concentration and dual-concentration options. Instead of Sports Psychology students can choose a curriculum in Wellness Coaching, which resembles a life-coaching degree track, or they can choose a dual concentration in both Sport Psychology and Wellness Coaching. Other dual-concentration options available to the Sports Psychology and Wellness Coaching tracks include Performance Enhancement and Rehabilitation Science. Full-time students who choose a single degree concentration can expect fast-paced learning where the program can be completed in just 12 months, making it one of the fastest programs in this article. Part-time and dual-concentration students can expect a graduation time of about 17 months, which is still very fast.
Total Tuition Cost Rank: 7th – $725
Flexibility enhancing features: Numerous degree concentration options, Dual concentration options, and Degree completion in just 12 months (full-time students).