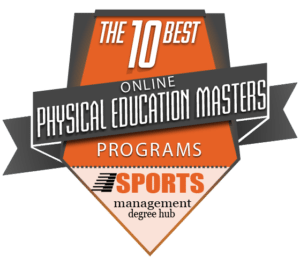 American sports are a cornerstone of our country's culture and historical identity. From die-hard football fans, to March Madness maniacs, to soccer fanatics–it would seem almost everyone has at least one sport they follow. And behind every sports superstar, Super Bowl team, or high school state champion is a team of gifted coaches who have helped both the individual and the team reach highest rungs of success. These coaches can specialize in the exercise science of Major League Baseball, the nutritional programs for triathlon athletes, or the fitness training for professional weight lifters. Many physical educators also seek further education to advance their careers working with student in the K-12 range in order to gain employment at larger or more prestigious schools. A Master's degree in Physical Education, Teaching, or Coaching can position you to break into the sports and fitness industry and pursue your interests and passions. As a particularly open-ended degree, many schools encourage students to build professional expertise and knowledge through offering degree specializations or career-oriented course electives. This allows students to explore interests and passions that might not fit within the traditional bounds of the degree.
While a Master's degree in Physical Education is highly important in reaching the upper echelons of the profession, real-world experience and expertise are crucial components of career trajectory. For this reason many physical education professionals are hindered from pursuing an advanced degree for fear of dropping their current job and losing career momentum. This is why for these professionals in particular the online master's degree is especially valuable, as it allows these professionals to earn their degrees amidst busy work schedules, gaining expertise and expanding their knowledge base without shelving their jobs. In this ranking we explore the Top 10 online Master's in Physical Education programs based on student and career success outcomes, affordability, and the academic reputation of the program. You can find a more in-depth explanation of the metric used to create this ranking below.
Methodology:
Affordability (1/3): Combined analysis of overall tuition of the program, financial aid or scholarship assistance programs, and estimated cost per credit hour for in-state and out-of-state students.
Flexibility (1/3): The number of flexibility-enhancing elements specific to the degree program including teaching philosophy concentrations, degree specialties, prior learning or life experience credit options, accelerated or self-paced courses, personalized student advisement/guidance, and competency-based credit options.
Academic Prestige (1/3): The academic prestige of the parent institution operationally defined through the analyses of rankings and reviews of prominent education review entities such as US News & World Report and The Princeton Review.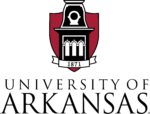 The University of Arkansas is a historic institution dating back to its founding in 1871. Today the University services over 26,000 students with over 7,000 students taking online courses. At the University of Arkansas there is a strong commitment to removing the divide between online and on-campus students. Evidencing this is the "Senior Walk," a three mile expanse of sidewalks where every graduate's name is imprinted because according to the school "you are a Razorback, no matter how you studied." The University is well known for its rigorous academics and competitive admissions requirements. While graduate students seeking admission can compensate for a poor GPA with demonstrable expertise, life or work experience, etc. these requirements foster an environment where academics thrive and peers can take pride in each other's mutual talent and dedication.
The University of Arkansas offers a 100% online Master of Education in Physical Education program that can be completed through 33 credit hours–which translates into a completion time of about 2 years. The admission requirements are more relaxed than the University's undergraduate and graduate programs with the exception of the GRE requirement. Instead admissions focuses on life experience, career goals, and demonstrable areas of passion. This makes the program an excellent choice for students who may be switching careers or areas of study. Students in the program will experience instruction from nationally renowned faculty, who have worked in the professional sports industry or in corporate fitness-oriented careers. And beyond this many of the faculty are involved in the Division I football team of the University, The Razorbacks, meaning students can watch and learn from some of the industry's leading professionals.
Average Tuition Rank (per credit hour): 3rd – $410
Flexibility Enhancing Features: Personalized Advisement – From the day of enrollment until graduation students will be assigned to a personal academic adviser to help them make the most out of the program.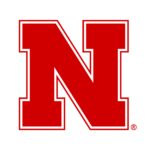 The University of Nebraska has recently developed a powerful presence in the arena of online education in Higher Ed. The University's "Online Worldwide" program facilitates hundreds of online degree program options through the collaboration of the University's four divisions: University of Nebraska at Kearney, University of Nebraska-Lincoln, University of Nebraska at Omaha, and University of Nebraska Medical Center. These online programs are designed to meet the diverse needs of distance learners, and thus offers a high amount of flexibility and accessibility. The same faculty who teach the on-campus programs teach the online programs, and are trained specifically in online education and how to support and engage students in that environment. All of the programs are accredited by the Higher Learning Commission with many degree programs also holding prestigious associations in specific fields.
The University of Nebraska offers a Master of Arts in Education in Physical Education that is composed of 36 total credits, and is accredited by the Nebraska Department of Education and also ranked by US News and World Report for excellence in online education. The program offers students two degree emphasis tracks, so that students can build professional expertise towards specific career goals. The degree tracks are as follows: An Emphasis in Pedagogy which is designed for teachers who seek a deeper understanding of the delivery on physical education instruction; A Special Populations emphasis where students explore the advanced knowledge and practices required to teach physical education to students with disabilities. This second degree emphasis leads to an endorsement issued by the Nebraska Department of Education entitled, "Adapted Physical Educator." For students interested in either of these degree paths, this degree program is an ideal choice.
Average Tuition Rank (per credit hour): 5th – $415
Flexibility Enhancing Features: Two Degree Emphasis Options – Pedagogy Emphasis, and Special Populations Emphasis.
3.) North Dakota State University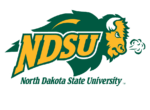 Since 1965, North Dakota State University (NDSU) has established itself as a dynamic institution that maintains a high standard for its educational opportunities and services. Today the University offers a strong Distance and Continuing Education (DCE) program through which online students can earn a variety of accredited degrees. The tuition rate for these programs is recognized as some of the most affordable in the industry with the same price-tag for in-state and out-of-state students. Also the University is only one of a handful in the country to generously service non-degree seeking students; and allows them to take individual classes to supplement their personal and career interests. The University also facilitates incredible collaboration between businesses, alumni, faculty, and students–with conferences, Group Decision Centers, and other events that bring NDSU's community together. Online students can even participate remotely through virtual presentations and access to live streams.
NDSU's Distance and Continuing Education program offers a Master of Science in Health, Nutrition, and Exercise Science: Leadership in Physical Education and Sport Option. The degree program is designed for working professionals with busy schedules, so coursework is scheduled asynchronously–meaning that students can complete coursework when and where they can commit the most focus to their learning. The curriculum is delivered using the Blackboard Learning Management System with readings from selected textbooks and journals. The program also employs Blackboard Collaborate where students can enjoy peer collaboration in real time through chat rooms on current topics and issues, and interact with instructors through personalized email interactions. While the program's curriculum is designed to meet the needs of diverse sets of students, career interests can be pursued through the program's Master's Thesis Program. In their Master's Thesis students can explore in-depth any topics or areas of research pertaining to their individual career goals. This well-rounded degree coupled with its highly competitive tuition and community involvement make it an excellent choice for students looking to earn their online degree.
Average Tuition Rank (per credit hour): 4th – $413
Flexibility Enhancing Features: Master's Thesis – Students can pursue scholarly research, career goals, and interests through this final project; Blackboard Learning Management/Collaborate – Students can use the program's online learning technology to collaborate with peers and progress through course content at a pace that suits their schedules.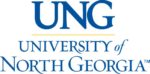 The University of North Georgia (UNG) is a school that is experiencing explosive growth in the past decade with the tuition growing anywhere from 10-20% for the 5 past consecutive years. This is likely due to the consolidation between North Georgia College & State University and Gainesville State College–which are two of the top performing schools in the University System of Georgia. UNG is also positioned in the fastest-growing region of the state and is comprised of five campuses united by the mission of turning students into leaders for the diverse global society. For online learners this means that they can expect science-based, multidisciplinary curriculums designed for real-world success.
UNG offers a Master of Science with a Major in Physical Education (MSPE) that explores in-depth topics pertaining to both the education and coaching aspects of the Physical Educator profession. Students will also delve into the methods of scholarly research that pertain to the field, that is, how to measure and evaluate the performance of individuals undergoing physical education or coaching. Students have the option to either complete 15 credit hours of coursework in addition physical education topics, or to establish a degree concentration in exercise science. Students seeking to delve into more specialized topics beyond these two track options can develop expertise through the program's professional research project. This research project is the size of a normal course and requires online students to actively engage their communities, local business, schools, or sports teams in order to gather data and meet the high-standards of a master's level research project. This project then serves as a marketable tool that showcases the student's professional interests and talents.
Average Tuition Rank (per credit hour): 1st – $317
Flexibility Enhancing Features: Most Affordable – This school is the most affordable on this list and one of the most affordable of its kind in general; Exercise Science Concentration – Students can pursue either further study in physical education or develop this specialization; Master's Thesis – Students can develop professional expertise in a certain topic or area through this large-scale project.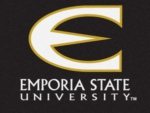 Emporia State University holds a long and rich history in teacher education programs, dating back all the way to the University's first nationally acclaimed programs in 1863. In the past 40 years specifically the University has taken modern Higher Education by the horns, growing its degree programs at the undergraduate, graduate, and doctoral level, and offering a strong department of online degree programs. Beyond earning the same degrees of the traditional campus, online students can earn professional certificates and licensures to supplement their careers or current degree programs. Emporia is a career-oriented school that "will inspire you to be a leader so you can benefit the common good globally. As an Emporia State graduate, you will be prepared to be the change you want to see in the world."
Emporia offers a Master of Science in Health, Physical Education, and Recreation that can be completed entirely online. As one of the first master's degrees to ever be offered completely online to students, the program has a strong and evidenced tradition of academic excellence and student-oriented curriculum. The program is fully accredited by national bodies such as the Higher Learning Commission and the North Central Association Commission on Institutions of Higher Education (NCATE); and it has ranked as one of the top of online M.S. of Physical Education in the country. The program further distinguishes itself through student-oriented awards and incentives. Up to 5 graduate teaching assistantships are awarded each year, where students have teaching and laboratory assignments every semester. Though this requires about 20 hours of work per week, students are rewarded with full tuition waivers, semester stipends, and subsidized health insurance. For success-minded students this program is a top choice.
Average Tuition Rank (per credit hour): 7th – $457
Flexibility Enhancing Features: Graduate Teaching Assistantships – Students can earn highly valuable rewards and experience through this program.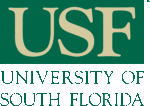 The University of South Florida (USF) maintains one of the strongest education colleges in higher ed. USF's College of Education has ranked as one of the top 100 "Best Education Schools" in the nation consecutively over the past decade. The College of Education has also met the evolving needs of working students head-on, and offers what "U.S. News & World Report" has ranked as the 36th most prestigious online programs in the nation. With more than 13,500 education degrees awarded the College of Education has graduated the second largest number of educators in Florida over the past decade. Students enrolling in these programs can take pride in their highly impressive, experienced program directors, the program's nationally recognized "best-practices" in education, and the personal investment of faculty in student success.
USF's prestigious College of Education offers a School of Physical Education & Exercise Science that boasts of over 40 years in experience delivering master's level education of physical education. The School specifically offers a Master of Arts in Physical Education that can be completed entirely through flexible, 100% online coursework. The program is designed to advance the careers of teaching professionals or physical educators while also offering accommodations to those new to the field or who beginning a career change. In order to effectively serve both sets of students, the curriculum offers flexibility in coursework. A bulk of the required courses is completed through in-depth elective courses where new physical education students can develop knowledge where they are lacking and where teaching professionals can explore more in-depth topics pertaining to their career goals.
Homepage
Average Tuition Rank (per credit hour): 12th – $704
Flexibility Enhancing Features: Flexible Elective Courses – Students can take these courses to obtain expertise and knowledge that is pertinent to their personal experience level and career goals.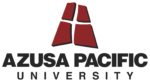 Azusa Pacific University (APU) offers online degree programs that combine the distinction of attending a leading Christian university with the flexibility of a dynamic online learning environment that is oriented around the student experience. Students can complete school work asynchronously so that they can choose exactly when and where they can commit the most focus to it. This flexibility in itself is a strength that empowers many students to achieve academic success that they would otherwise be unable to in traditional degree learning environments. Azusa places emphasis on the importance of quality faculty and student relationships, and so the same faculty who teach the on-campus courses teach the online version of the courses. Online faculty are also explicitly trained in the dynamics of online education, so students enrolled in these programs can enjoy confidence in knowing they are learning from highly prepared and specialized instructors.
APU offers a fully online Master's of Physical Education that in the words of the program director, "offers convenience and flexibility–without sacrificing the comprehensive, relevant academics for which APU is known." The program distinguishes itself through its emphasis on smaller, highly collaborative, and highly interactive courses that are meant to enhance the online learning experience and compensate for inherent limitations of distance learning. For example, students will progress through coursework with a cohort of peers–where they will collaborate on a consistent basis through virtual learning software to complete large-scale projects. Students making the most of these features can graduate in as little as 15 months, making it one of the fastest online graduate programs of its time. While the price tag for the program is slightly higher than others on the list, this is balanced by the significantly lower time investment required.
Average Tuition Rank (per credit hour): 11th – $675
Flexibility Enhancing Features: Collaborative Learning – The program offers smaller courses designed around peer-collaboration software where students can work together on a consistent basis; Accelerated Program – Students who maximize their use of the program's unique features can graduate in just 15 months.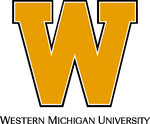 Wester Michigan University (WMU) was founded in 1903 as one of the oldest institutions of higher education in the state. Today the University is a national research university that currently services over 24,000 students from the U.S. and 100 other countries. WMU is a learning-centered, discovery-driven, and globally-engaged institution with an admirable core philosophy. This philosophy is centered around the fact that there are currently 4,600 institutions of higher education in America. This means that not only the university must stand out amid immense competition, but so too must its students. This refreshingly realistic perspective drives WMU to create success-oriented degree programs where students can graduate with the knowledge, tools, and drive to achieve the success they desire. WMU delivers on this perspective in its online programs through combining the resources of a major research university with the personalized attention and student engagement that is often associated with smaller colleges.
WMu offers a Master of Arts in Physical Education with a Special (Adapted) Concentration that can be completed entirely online, or on-campus. The same rock-star faculty teach both programs, so students enrolled in the online program can expect to learn from top-notch faculty members who have been trained at the world's leading universities and will deliver a powerful global perspective to the virtual classroom. This global perspective is particularly valuable in the Special (Adapted) Concentration where many other countries have more advanced and less-stigmatized physical education practices for special populations. Though there is the built-in concentration of working with special populations, students can pursue further specialization and distinction through the program's culminating Capstone Project. The project can either be completed through an in-depth scholarly research project or through a thesis, both of which are designed so that students can build expertise that aligns with their career goals.
Average Tuition Rank (per credit hour): 10th – $617
Flexibility Enhancing Features: Special (Adapted) Concentration – Students will explore graduate-level physical education from the perspective of serving special-needs populations; Capstone Project – Students will pursue expertise in a specific area through a thesis or research project.

The University of Northern Iowa (UNI) has a rich and vibrant history dating back 1866 and the Civil War, leading to its founding in 1866. Today UNI offers more than 90 degree majors to choose from all centered around a principle-driven philosophy that emphasizes the best practices in education, hands-on learning techniques, and community service. UNI also holds the highly impressive distinction of offering Iowa's #1 teacher education program. Teacher education at UNI employs numerous multidisciplinary strategies so that graduates are prepared for continued success in their respective teaching careers and/or specializations. Teacher education is not the only area of national renown at UNI; U.S. News & World Report has put UNI among the top of numerous rankings. Thus students can remain confident that UNI's high standards for excellence and achievement are present in all programs.
UNI offers a fully online Master's of Physical Education where course content is delivered in flexible formats to meet the diverse needs of students' various schedules. As a branch of the 'teacher education' department at UNI, the Master's of Physical Education program adheres to the same standards of excellence that distinguished the University as Iowa's leading teacher education institution. Thus students in the program will progress through top-quality course programs using the "Quality Matters" set of professional standards that are based upon research, best practices, and national standards for course design. The program's central focus is meant to accommodate teachers currently working in a K-12 physical education setting, and prepares them to catapult their careers to the next level. For students less interested in branching out into specializations or non-traditional topics of study, who are instead more interested in pursuing the best traditional physical education program available, UNI's program is one of a kind.
Average Tuition Rank (per credit hour): 8th – $478
Flexibility Enhancing Features: Quality Matters – Students will engage in coursework that has been designed according to some of the country's highest standards.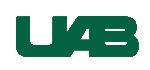 The University of Alabama Birmingham (UAB) is a massive school, known for its incredibly Division I football team and its equally impressive alumni network–both of which fuel a tremendous community of involvement and University pride. UAB's School of Education "is working every day to transform lives and to optimize human potential." The School's cutting-edge programs are designed to meet the evolving needs of the real world, and thus offer students career-oriented curriculums that emphasize life-time skills. Students in these programs learn from faculty, who are not only leaders in their fields but are also excellent mentors who inspire their students to grow as individuals and maximize the knowledge and skillsets provided in their education. As a school that specializes in education, online students can expect degree programs that employ both national best practices specific to online learning and state-of-the-art distance-learning technology.
UAB's School of Education offers a Master of Science in Physical Education that can be completed at a pace that is most comfortable to the individual student. Student who are able to dedicate the most time and effort to the program can complete course requirements in just three semesters. Students balancing multiple responsibilities, however, will have the freedom to complete the program at a more leisurely pace–with up to five years to complete the degree. The program distinguishes itself from similar programs through incorporating a certification option into the curriculum where students can earn a Class A Certification of Physical Education. Graduates of the program will also be eligible for Class A Professional Educator Certification through the State of Alabama Department of Education. Both of these certifications serve as a highly valuable and marketable tools for students entering the job market after graduation.
Average Tuition Rank (per credit hour): 16th – $935
Flexibility Enhancing Features: Certifications – The program is one of only a handful online graduate programs to incorporate numerous options for professional certifications.
11.) University of Mississippi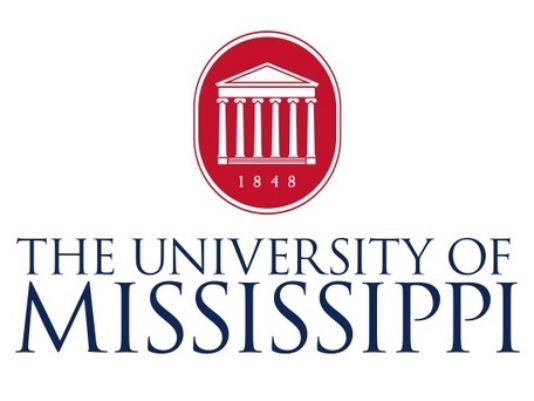 UM was founded in 1848. It's a large public school in Oxford, known for its research (it's designated a R:1 Doctoral University by Carnegie), extensive libraries, sports programs, and graduate schools. Both Archie Manning and Eli Manning attended the school, that has an overachieving football team. In fact, the speed limit on campus is 18 mph, an homage to Archie's jersey number. Oxford is a natural wonder, and the area is known for its music and culture. Novelist William Faulkner also attended Ole Miss. Currently, UM serves over 24,000 students. USNR ranked UM 140th among "Best National Universities" in 2017. It has also been noted as a great place to work by the Chronicle for Higher Education.
UM offers an online Kinesiology (Physical Education) MS. It's designed for working professionals like teachers, coaches, and instructors to give them advanced skills to improve their performance. The program's curriculum focuses on research, legal issues pertaining to sports, motor learning, in addition to kinesiology. In order to apply students must complete present a GRE, Praxis or ACSM exam score, hold a Bachelor's degree with a 3.0 or higher, among other requirements. They also offer a fully online MS in Sport Coaching Education.
Homepage
Average Tuition Rank (per credit hour): 14th-$589
Flexibility Enhancing Features: built for students that work and want to attend school part-time. Students take two courses a semester (fall, spring, summer), and generally complete the program in two years.
12.) West Virginia University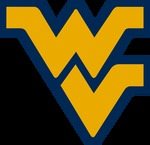 WVU is a public, land-grant university known for its intense research activity. Like UM, it's classified as an "R1" Research University (Very High Research Activity) by Carnegie. WVU receives tens of millions of dollars in research funding from external sources, including funding from the Blanchette Rockefeller Neurosciences Institute, to study Alzheimers and other brain diseases. It was founded in Morgantown, West Virginia in 1867. WVU offers students 191 different bachelor's, master's, doctoral, and professional degree programs through 15 colleges in campuses throughout West Virginia and around the world. WVU boasts schools of pharmacy, medicine, public health, law, media, education & human resources, business & economics, creative arts and more. In 2016, WVU was ranked 360th by Forbes, 170th by USNR and 120th by Washington Monthly among American schools.
WVU's online Physical Education Teacher Education (PETE) degree is for professionals that need to juggle work and family while advancing their careers through higher education. Some states and school districts may give a teaching endorsement for certified teachers upon completion of the program and passing exams like the PRAXIS II, but make sure to check the area you hope to work in for its unique licensing rules. This is not a licensure program and will not provide initial teaching certification in physical education, and the program was designed for already licensed teachers. Courses include Motor Development in Special Populations, Effective Teaching Adv. Lab., and Research Methods in Physical Education. This program prepares students for careers as Adapted Physical Education Specialists, Special Education Teachers, Coaches and more.
Average Tuition Rank (per credit hour): 10th-$546
Flexibility Enhancing Features: Costs $546 per credit hour for students no matter where they reside
13.) Illinois State University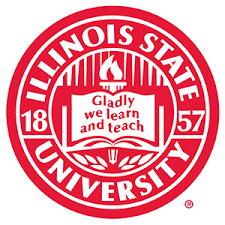 ISU is the oldest public university in the state, and was founded in 1857. It began as a training school for teachers. Future Abraham Lincoln was hired by the Board of Education to write the legal documents needed to initially fund the school. Today it conveys degrees through colleges of Applied Science and Technology, Arts and Sciences, Business, Education, Fine Arts and the Mennonite College of Nursing. ISU's campus is defined by Watterson Towers, one of the tallest student residency buildings in the world. Watterson offers students access to the highest vantage point between Chicago and St. Louis. Just over 21,000 students attend ISU, and over 80% of its students receive financial aid.
ISU offers a 100% online Graduate Physical Education Pedagogy Sequence. It's designed for people who hold a license to teach Physical Education. The program understands the needs of working teachers, and its delivery program caters to them by offering full time or part time students based on their individual needs. Students are assigned a faculty advisor after acceptance to help tailor the program to their schedules. ISU says their ideal candidate for this program has, "…at least one year of experience, a Physical Education Teacher Education degree or license, have strong undergraduate grades, have strong recommendations, and have a desire to enhance their teaching and career as a physical education teacher." Courses include Technology Integration in Physical Education, Research on Teaching in Physical Education, and Socio-cultural Perspectives in Physical Education Pedagogy.
Average Tuition Rank (per credit hour): 21st-$808
Flexibility Enhancing Features: Thesis, Independent Study and Professional Practice credits with the help of an advisor enhance your experience, as well as part and full-time delivery options.
14.) Valdosta State University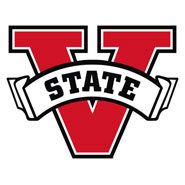 Valdosta is a public university and one of four comprehensive members of the University System of Georgia. It was founded in 1906 in Valdosta, Georgia. It offers Certificates, Associate's, Bachelor's, Master's, Education Specialist, and Doctoral degrees through colleges of Arts and Sciences, Business Administration, Education, Arts, and Nursing. The Graduate School also has Divisions of Social Work and Library Science. Over 11,370 students attend Valdosta, which offers a 20:1 student-to-faculty ratio. Its education programs are accredited by the National Council for Accreditation of Teacher Education. Valdosta offers a whopping 43 different degrees and certifications in education. Most of the programs are at the graduate level. Valdosta offers 10 Bachelor degrees in education online, 29 Master's, and 4 Doctorates.
Valdosta offers a completely online M.Ed. Degree with a Major in Health and Physical Education. It requires 33 total credit hours. Unlike many of the programs on this list, it prepare students for professional careers in health and physical education (teacher education) in Georgia by meeting the Georgia Professional Standards Commission's standards. You will gain significant skills in health and physical education both in and out of the classroom through fieldwork, interacting with public school children in a variety of grades and settings. You'll utilize various technologies, including heart rate monitors, pedometers, LiveText, and software used in public school health and physical education instruction. Students can join the Health and Physical Education Majors' Club, a community organization encouraging teachers who share teaching strategies and work together to promote healthy living and physical activity.
Average Tuition Rank (per credit hour): 2nd-$385
Flexibility Enhancing Features: Second most affordable school on the list, gives students ability to teach physical education in Georgia
15.) Fresno Pacific University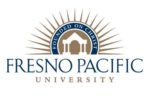 FPU is a Christian university in Fresno, California. It was founded in 1944 by the Pacific District Conference of Mennonite Brethren Churches. bachelor's degrees in more than 40 fields with over 100 areas of study. It also offers advanced degrees or credentials in four areas: Education, Individualized Master of Arts, MBA, Leadership & Organizational Studies and Peacemaking & Conflict Studies. FPU is comprised of five schools: The School of Business; the School of Education; the School of Humanities, Religion and Social Sciences; the School of Natural Sciences; and the School of Biblical Seminary. USNR ranked Fresno tied for 18th in the Western United States in the Universities-Master's category.
Fresno Pacific University's Kinesiology with an emphasis in Physical Education Master Degree is perfect for people working as teachers, coaches or trainers. The program will help you expand their skills with advanced field training. Students will build leadership skills to teach physical education at all levels. FPU gives students a practical, ethical approach, based in Christianity. The program was designed for full time working adults with 100% online delivery. Students are guided throughout this degree by a Program Director that supervises and supports their education. The program's curriculum meets standards set by the Society of Health and Physical Educators (SHAPE) National Standards for K-12 Physical Education, the National Association for Sport and Physical Education (NASPE) Standards for Athletic Coaches, and the National Strength and Conditioning Association (NSCA) Strength and Conditioning Professional Standards and Guidelines.
Average Tuition Rank (per credit hour): 11th-$560
Flexibility Enhancing Features: No GMAT or GRE exam required, 36 credit program that can be completed in 7 semesters
16.) Minnesota State University, Mankato

MNSU is a public university that traces its history back to 1868. It offers 130 undergraduate programs of study, 75 graduate programs and 4 doctoral programs through 8 distinct colleges: Allied Health and Nursing, Arts and Humanities, Business, Education, Science, Engineering and Technology, Social and Behavioral Sciences, Graduate Studies and Research, and Extended Learning. Each year over 3,000 students graduate from MNSU, with averages of over 3,000 bachelors, 600 masters, 50 specialist and 10 doctorate degrees awarded annually. The campus Career Development Center have found that 85% of graduates find employment in an area related to their field, and 90% of graduates were employed or continuing their education within 12 months of graduating from MNSU.
MNSU offers a Physical Education Master's Program. It's aimed at building up the effectiveness of students who are already licensed physical education instructors and advance their careers. Students will benefit from project-based curriculum to help their students' physical literacy and overall wellbeing. All students will complete required core courses then pick one of two emphases: Pedagogy or Developmental Adapted Physical Education (DAPE). The Pedagogy emphasis gives students advanced pedagogical knowledge and teaching skills; the DAPE emphasis gives you the tools to help diverse learners and leads to teacher licensure in DAPE. The Physical Education Common Core and Pedagogy emphasis is 100% online, whereas 4 of the 6 courses in the DAPE emphasis are offered online. The program also builds on its commitment to experiential learning through internships.
Average Tuition Rank (per credit hour): 7th-$416
Flexibility Enhancing Features: One of the more affordable programs on the ranking, also features two emphases and internships.
17.) Tennessee Technological University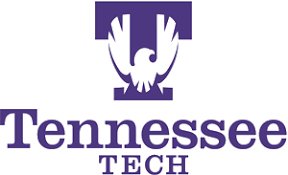 Tennessee Tech is a public university that was founded in 1915 in Cookeville, Tennessee. It has also been known as Tennessee Polytechnic Institute and the University of Dixie. It offers undergraduate programs in engineering and technology, education, liberal arts, agriculture, nursing, and more. They also offer graduate programs in engineering, education, business, and the liberal arts. Tennessee Tech has been commended numerous times in recent years by a number of publications for its academic excellence and value. USNR ranked it a Top Public Universities in the South for 2007, 2008, 2009, 2010, 2011, and 2012 editions of "America's Best Colleges" as well as a Top Public Regional University in the South in its 2002, 2003, 2005 and 2006 college guides. The Princeton Review called TTU a "Best College Value" in 2007, 2008, and 2010. It was also on "America's 100 Best College Buys" as reported by Institutional Research & Evaluation, Inc. in 2006.
TTU offers a Master of Arts Online degree that comes in four distinct concentrations: Adapted Physical Education, Elementary & Secondary School Physical Education (Licensure requires additional 20 credit hours), Fitness & Lifetime Wellness, and Sport Management. Students can earn their Master of Arts degree in Exercise Science, Physical Education and Wellness (MA-EXPW) in an extremely flexible program that lets people work towards their degree from home, the office, or while traveling, without disrupting your schedule. The MA-EXPW requires 30 hours to earn the degree. The first year of the program is aimed at analyzing and improving teacher effectiveness, and the second year tackles analysis and improvement of your physical education program. Chat room and e-mail discussions are also a focused feature of this program.
Average Tuition Rank (per credit hour): 18th-$707
Flexibility Enhancing Features: Leads to teacher licensure with 20 additional credit hours, offers four distinct concentrations
18.) Southern Utah University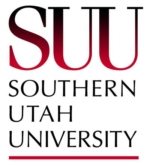 Southern Utah University (or SUU) is a public university headquartered in Cedar City. It was founded in 1897. SUU graduates approximately 1,700 students each year with baccalaureate and graduate degrees through six colleges. In total, SUU students can access 85 undergraduate degrees and eight graduate programs. The Princeton Review has ranked SUU as a Best Value College for five years in a row, and it's been on the western list of Best Colleges: Region by Region for five years running as well. Consumer Digest also has called SUU one of the best colleges in the western U.S. seven times as well, and it's hit the "America's 100 Best College Buys" list twice.
The Master of Science Sports Conditioning and Performance degree takes a unique approach to the educational needs of coaches, physical educators, personal trainers, strength and conditioning coaches, physical therapists, athletic trainers and other sports professionals. This degree is part of why SUU has been called the "Coaching Factory." It takes a deep dive into sports conditioning to help pros build safe and effective exercise and conditioning programs. Part of this program includes three intensive summer courses on campus, requiring about 1-2 weeks. These include invaluable clinical workshops. SUU accepts candidates for this program based on experience, academic success, letters of recommendation, personal motivation, and graduate admission examinations. Accepted students have up to six years to complete the degree. The curriculum features rare, intriguing courses like Athletic Training and Sports Medicine, Designing Resistance Training Programs, and Bioenergetics & Sport Nutrition.
Average Tuition Rank (per credit hour): 13th-$588
Flexibility Enhancing Features: Up to six years to complete, diverse and rare curriculum
19.) East Carolina University
East Carolina University is a public, doctoral/research university based in Greenville, North Carolina. It's the third largest in the state. ECU serves over 28,000 students, and offers many different health related science majors. ECU's graduate programs include 85 master's degrees, 21 doctoral programs and 62 certificates. It has been commended by a number of publications. In 2012, East Carolina was classified by U.S. News & World Report as a National University in its second-tier rankings. In 2010, Forbes ranked the school 36th in its America's Best College Buys story. ECU has offers two Bachelor's and 17 Master's in education that can be earned online.
ECU offers a Master of Arts in Education in Physical Education. It tackles issues like research, trends, educational issues, different learners, and effective communication and leadership. It comes in two concentration areas: Adapted Physical Education, and Physical Education Pedagogy. Sample classes for the former concentration include Motor Development, Physical Activity Programs for Individuals with Developmental, Emotional, and Learning Disabilities, and Physical Activity Programs for Individuals with Orthopedic, Neurologic, and Sensory Impairments. The latter concentration has courses including Practicum in Exercise and Sport Science and Clinical Supervision in Physical Education. Both areas culminate in a written exam and a research project or professional portfolio.
Average Tuition Rank (per credit hour): 22nd-$876
Flexibility Enhancing Features: Two concentrations, different culminating projects/portfolios.
20.) University of Mary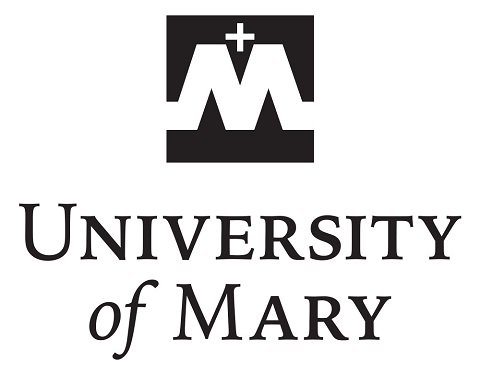 The University of Mary is a private university that was established in 1959. It's affiliated with Christian, Catholic and Benedictine religious sects. Mary's campus is located about four miles south of Bismark, North Dakota, and it is the only private Catholic university in the state. Nearly all of its students receive some form of scholarship or financial aid. It also is a welcoming university and admits nearly all of applicants, but still has an uncommonly low 13:1 student to faculty ratio. Over 50% of its graduate students are online as well.The University of Mary is a versatile option for online learners who prefer the environment of a smaller university and one that is used to online delivery.
Mary's Physical Education and Athletic Administration Master of Education is for physical education and sports professionals looking to enhance their administrative skills. It meshes theory and practice to prepare graduates for roles as athletic directors, physical education department heads, and activities directors. It's conveyed online, with some optional traditional face-to-face classes. Completion of the program doesn't lead to a teacher licensure, but students who want to earn one should contact a Mary advisor in the Education Department to get more information on licensure requirements. Features interesting electives like Psychology of Human Performance and Public Relations in addition to required courses like Diversity in Cultural & Human Relations, School Finance, and Management Theory/Personnel. Students will also complete an observational internship.
Average Tuition Rank (per credit hour): 12th-$570
Flexibility Enhancing Features: Offers to help students understand teaching licensure requirements, and educates a large percentage of its students via online programs.