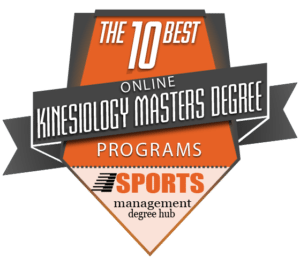 At its core, kinesiology is the study of human motion, which of course is the basis for all human physical activity. And just as physical activity is of fundamental importance to various fields of study such as medicine, sports, and general wellness, the field of kinesiology is likewise relevant to a countless areas of study and professions. For instance, a Masters of Kinesiology can lay the groundwork for a profession as a physical therapist, a fitness instructor, or as a kinesiology academic researcher. It is also one of the best advanced degrees for those seeking a career in the upper levels of professional coaching. You can find more on this topic in our article exploring The Best Degree Types for Coaches. The degree is also an excellent preparation for a career in exercise physiology, one of the industry's newest and fastest growing job markets.
Though regardless of the career path chosen, students with a master's in Kinesiology will have a highly marketable toolset of knowledge and skills that enable that choice of career path–a liberty that is not too common at the graduate level of education. And because of the countless applications of this degree, many students will pursue this degree to supplement their careers while balancing jobs and demanding schedules. In this case an online degree program will likely best accommodate both their career goals and their schedules, allowing them a chance at the personal growth and education that may have otherwise been unavailable to them. Below we have done the legwork and compiled the 10 best Masters of Kinesiology programs that can be completed entirely online–many of which also offer additional features to accommodate the working professional.
Methodology:
Affordability (1/3): The tuition of the program and estimated cost per credit hour for out-of-state student.
Flexibility (1/3): The number of flexibility-enhancing elements including concentrations, emphases, prior learning or experience credits, accelerated courses, and competency-based credit options.
Academic Prestige (1/3): The academic prestige of the parent institution as by other other prominent ranking entities such as US News & World Report.
1. University of South Dakota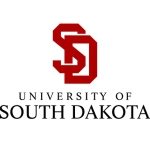 The University of South Dakota (USD) is a public research university located in the small town environment of Vermillion, South Dakota. While it has achieved numerous accolades and acommodations for its residential programs, it has recently moved some of its most popular programs off-campus into its online education department. Among these degrees are several from the Kinesiology & Sports Science department, and more specifically, the M.A. in Kinesiology with a specialization in Sports Management. This program can be completed entirely online through 33 credit hours of coursework designed to turn students into experts of the sports business.
The program can be completed in two speeds, either part-time in which case program completion takes takes 24 months, or full-time in which case students graduate in just 14 months, making it one of the fastest online graduate level kinesiology programs available. Regardless of the pace, the program is designed to meet the needs of the adult learner and working professional. So while the program expects higher levels of maturity, self-motivation, and responsibility, students up to the task will find themselves in a challenging and rewarding program that allows them to earn a reputable degree without abandoning their jobs or personal responsibilities.
Tuition per credit hour: $442
Flexibility enhancing features: Full-time (accelerated) and part-time program tracks.
2. University of Central Missouri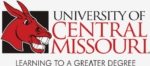 The University of Central Missouri (UCM) is a public state university located in Warrensburg, Missouri. UCM instills a worldly perspective in its degree programs, so that students become culture-conscience of both their personal communities and the larger communities of the world. Along this line, the University also emphasizes a culture of service, engaged learning, and future-focused academics in order to prepare graduates to not only succeed in their careers but also in their personal development. One the University's most popular and robust departments is the Department of Nutrition and Kinesiology.
The Department offers a fully online Master's of Science in Kinesiology with three distinct degree specialization tracks. In the Exercise Science track students will be prepared for careers in cardiopulmonary rehabilitation, sports performance programs, and wellness programs. This degree track culminates with an option for either a self-developed thesis or an internship, where students will develop their professional skills. The Sports Management specialization track is designed to cultivate leadership skills in students so that they may take on higher-end positions in the broad spectrum of careers in the sports management industry. The Pedagogy (Physical Education) specialization is designed for K-12 physical education teachers who wish to enhance their teaching skills, content knowledge, and professional practices, though no teaching certification is provided.
Tuition per credit hour: $324
Flexibility enhancing features: Three well-developed degree specialization tracks.
3. Fresno Pacific University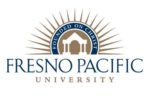 Fresno Pacific University (FPU) is a fully accredited Christian liberal arts university located in Fresno, California. The University offers a variety of degrees at the associate's, bachelor's, and master's level with both residential and online degree options. And in each of these programs the University emphasizes the importance of education as a means of personal and spiritual growth, which is further promoted through the faculty, which is 100% Christian.
In the University's Master of Arts in Kinesiology program, students will cover both practical and theoretical approaches to the field of kinesiology–with the curriculum designed to meet the real-world trends of the evolving market. Despite the fully online format, students of the program can expect to work closely with instructors, as FPU employs the belief that higher education teachers are most effective as mentors who encourage both academic and spiritual success. These mentors will also help students develop their career focus through choosing electives which build experience in optional areas of physical education, athletic training, and sports administration. The program can be completed in just 14 months if started in the summer and in 17 months if started in the spring.
Tuition per credit hour: $560
Flexibility enhancing features: 14 and 17 month program lengths, three main options for academic focus: physical education, athletic training, or sports administration.
4. California Baptist University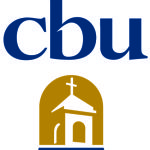 California Baptist University (CBU) is a private Christian liberal arts university located in Riverside, California. The University's motto is, "Live your purpose." And at CBU degree programs are viewed as more than just a means to earning a degree, they are environment designed to encourage and foster the passions, strengths, and dreams of the individual student. This may seem like a tall order for online learning formats, which sometimes lack interpersonal connections, but CBU showcases a unique commitment to its students from enrollment, to graduation, and beyond–with highly active alumni that engage new classes with networks that can translate into internships or other career-oriented opportunities. CBU is also unique in that it doesn't ask for dedication and hard-work from its students; its expected from them, but this also allows for fast paced programs with impressively short completion averages.
CBU's Master of Science in Kinesiology degree program for instance is completed in average of 12 months. This is not for lack of content, however, as it employs an interdisciplinary curriculum that reciprocates the vast applicabilities and complexities of the field. And beyond traditional coursework that focuses on advanced theories of wellness and fitness, the program explores relevant research methods so that students are familiar with the field's most cutting-edge research and theories. Students will also become familiarized with all of the tools of the trade: fitness testing and assessment devices, data analysis formats, scholarly research methods, etc. The program then culminates in a personalized project that showcases an individual student's progress and capabilities, taking the form of a thesis, comprehensive exam, or hands-on graduate project. This final test then doubles as a marketable representation of the student's knowledge and skills.
Tuition per credit hour: $563
Flexibility enhancing features: Accelerated learning options lead to an average 12 month completion time, personalized final test.
5. Western Kentucky University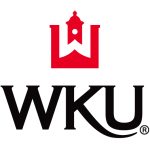 Western Kentucky University (WKU) is a public university in Bowling Green, Kentucky with a rich history of higher education dating back to its founding by the Commonwealth of Kentucky in 1906. Today, the University is flourishing and services over twenty thousand students at the undergraduate and graduate level, and is pursuing further growth and prestige. WKU is becoming a distinguished leader in research with international reach due to a commitment to applied research throughout its degree programs. This commitment is particularly evident in WKU's School of Kinesiology, Recreation, and Sport, which generates an impressive amount of scholarly articles and peer-reviewed research. This is likely due to WKU's distinguishing philosophy of interdisciplinary collaboration, which allows the school's various departments to work in tandem on projects that might otherwise prove insurmountable for any one department.
The School of Kinesiology, Recreation, and Sport is one of WKU's most well-developed and popular departments. The School offers four fully online master's programs in Kinesiology and Recreation & Sports Administration, and two that exclusive to residential students. The four online degree programs are: An M.S. in Kinesiology, an M.S. in Athletic Administration & Coaching, an M.S. in Faculty & Event Management, and an M.S. Sport Media & Branding. Further adding to the depth of choice within the School, the Kinesiology program offers three degree concentration options: Exercise Physiology, Corporate Health Management, and Fitness Management. There is also a degree option for students pursuing Physical Education positions in Kentucky, and a Graduate Certificate in Nonprofit Administration, which prepares students to be prepared if their careers lead them into the nonprofit sector. While slightly pricier than comparable programs, WKU offers one of the most robust and optioned Kinesiology programs in the country.
Tuition per credit hour: $679
Flexibility enhancing features: Numerous degree programs in Kinesiology and in Athletic Administration & Coaching, three kinesiology degree concentrations available, separate Teaching Physical Education degree track, Graduate Certificate in Nonprofit Administration option.
6. Louisiana State University

Founded in 1853, Louisiana State University (LSU) is a flagship institution and a public university located in Baton Rouge, Louisiana that now consists of a student body of over thirty-one thousand. The University has received numerous awards in various categories of academic excellence and national recognition for the accomplishments of its powerhouse research facilities, which perform at the international level of scholarly research. LSU also provides a one-of-a-kind perk to kinesiology students; the school operates one the country's top football programs, and thus the school dedicates enormous resources dedicated to applying principles of kinesiology to its athletes, meaning students have access to some of the industry's top experts and can participate in industry-leading research.
The program itself is a Master of Science in Kinesiology with a Specialization in Sport Management that emphasizes a unique interdepartmental collaboration, as the program and others are so deeply entwined with the University's sports programs. The Sports Management Specialization is highly appropriate, as many of the faculty, mentors, and role models of the students in the program are those who have climbed the ranks of sports management to its upper reaches. In terms of curriculum this means students will come to a deeper understanding of the relationship between business, law, and sports–and how kinesiology can tie them all together. Students can then achieve further specialization through choosing electives that fit their personal goals and career preferences.
Tuition per credit hour: $609
Flexibility enhancing features: Electives chosen to build personalized specialty.
7. A.T Still University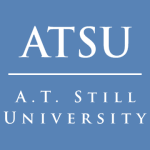 A.T. Still University of Health Sciences (ATSU) is a non-profit, private, graduate school that specializes in health sciences and is located in Kirksville, Missouri. It also developed the world's first osteopathic medical school, and is still at the forefront of research and development in this area today. ATSU is renowned for its innovation and preeminence as a multidisciplinary institution of higher education, and is a leader and exemplar of community outreach and in serving the underserved. A primary emphasis in the ATSU College of Graduate Health Studies is the implementation of compassion and empathy into healthcare models and education.
Thus students in the Kinesiology program learn how to both advance their practice while leading communities towards standards of higher health outcomes and general wellness. The degree is a Master of Science in Kinesiology, Exercise Science, and Exercise Physiology Expertise, and this expanded focus that the name of the degree implies is meant to prepare students to become clinical experts in the field. It is a foundational belief of the program's directors that to truly become a leader in the field of Kinesiology, one of must also master the areas of exercise science and exercise physiology, not as a peripheral focus or elective but as a crucial element to fully understanding kinesiology. Depending on the student's career goals there are also various graduate level certificates that can be earned in distinct areas to help develop the student's professional specialty. They are as follows: Sports Conditioning Track/Certificate, Exercise and Sport Psychology Track/Certificate, Geriatric Exercise Science Track/Certificate, Corrective Exercise & Orthopedic Rehabilitation Track.
Tuition per credit hour: $491
Flexibility enhancing features: 4 degree tracks that lead to marketable graduate certificates.
8. Michigan State University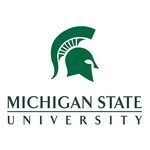 Michigan State University (MSU) is a public research university that was founded in 1855 and is located in East Lansing, Michigan. MSU is an internationally recognized university as it frequently ranks among the top 30 public university in the U.S. and in the top 100 research university in the world. U.S. News & World Report has ranked many of MSU's graduate programs as some of the best in the nation. Among these is the College of Education's Department of Kinesiology graduate Kinesiology program, which is particularly research intensive. It stands out from others on this list for its disciplinary and interdisciplinary research initiatives designed to explore the complexities of physical activity and sport across the lifespan with a special focus on youth.
The Department of Kinesiology offers an M.S. in Kinesiology that can be completed entirely online with self-paced courses so students can choose when and where they choose to learn. Two specialized degree tracks are available within the program: A track with a Certificate Program in Coaching, and a Master of Arts in Education, which includes an option for a certificate program in coaching. The department also offers various Kinesiology degrees and specializations are the undergraduate and postgraduate level, so students will learn from some of the industry's best minds and top researchers who teach the doctorate programs. Though the price tag is a little higher than many on this list, students can rest assured that the extra money is well invested and that they'll partake in one of the best Kinesiology programs in the country.
Tuition per credit hour: $798
Flexibility enhancing features: Two specialized degree tracks with graduate certificate options.
9. Texas A&M Corpus Christi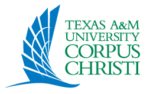 Texas A&M Corpus Christi is a state university located in Corpus Christi, Texas and is a part of the Texas A&M University System, one the largest university systems in the United States with a massive network of agencies and resources. The University is the only university in the nation located on its own island, which sits at the heart of the Texas Gulf Coast. While online students may not be able to enjoy the beautiful scenery, they will be able to partake in degree programs that have achieved national recognition in the form impressive rankings, praise from the White House, and through the success of international research initiatives.
Students enrolled in the Master of Science in Kinesiology program will experience a curriculum designed around actionable theories and scholarly research. Many students in the program will have their papers published in scholarly journals by the time they graduate. In place of degree specializations or particular electives, the program employs a deliberate generality to the curriculum, so that students instead gain specialization and expertise in an area by the subjects they choose for in depth research and exploration. For self-motivated students with a mind for academic research, this program likely represents a highly attractive option.
Tuition per credit hour: $588
Flexibility enhancing features:
10. Texas Woman's College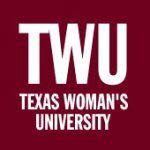 Despite its name Texas Woman's College (TWU) is a coeducational university, but while male students are accepted into all programs, the school is renowned as the largest university for women with a state endorsement in the United States. Despite this endorsement, TWU is notably independent from Texas and is one of only four public universities in the state not affiliated with any of Texas' public university systems. TWU is an easy choice for a top Kinesiology program; its kinesiology department is its largest, most popular, and most active in terms of scholarly research. The department is well-known for its various degrees at the undergraduate, graduate, and postgraduate level–with the doctorate programs being some of the most competitive in the country.
The Department offers a fully online M.S. in Kinesiology with a specialization in coaching. Of all the programs in this article this degree program is likely most suited for the aspiring coach. It is designed to be fully online and flexible so that coaches may pursue this degree-advancement without leaving their current coaching position. Students will participate in state of the art technical training web applications and software that emulates real world problems of the coaching profession. They will also explore research components that are directly related to professional development in the student's sport of interest. There is also an opportunity for students to join the USA Paralympic Volleyball Team for a summer internship experience–likely one of the most interesting internship opportunities offered by kinesiology programs in the country.
Tuition per credit hour: $633
Flexibility enhancing features: Research tailored to personal interest in a sport, internship with USA Paralympic Volleyball Team.